Bybit Referral Code December 2023: Free $10 + $4,000 Bonus
Published: June 1, 2023
|
Last Updated:

June 27, 2023
Our Take On Bybit
THE BOTTOM LINE:
ByBit Exchange is a transparent, secure, and safe exchange that offers the full package that cryptocurrency investors and traders are searching for. However, this platform is not available to US users, so it won't be right for everyone.
Pros
Leverage as high as 100x
Risk-free demo trading environment
Library of educational resources
Cons
Not available in the US
Not suited for spot trading
Derivatives are extremely risky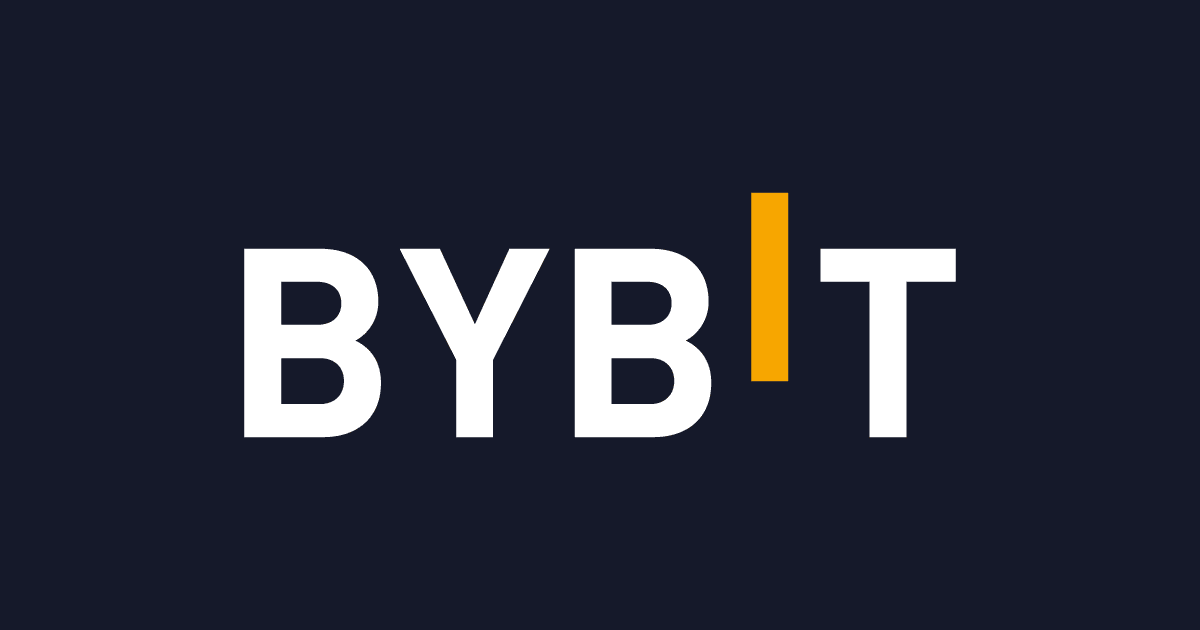 Via Bybit's Website
Support
BTC, ETH, LTC +More
Token
ByBit Referral Code December 2023
Want to earn some bonus cash to add to your ByBit account? From now until the end of December 2023, new users who sign up using the Bybit referral code MILKROAD and make their first deposit will receive a bonus of $10 in USDT. You can also use our ByBit.com promo link (like this one)
If you make additional deposits during that time, you'll be eligible to earn even more up to $3,000 dollars (based on the amount of your deposit):
Eligible deposit ≥ $100: Bonus of $1 USDT
Eligible deposit ≥ $300: Bonus of $10 USDT
Eligible deposit ≥ $1,000: Bonus of $50 USDT
Eligible deposit ≥ $3,000 & trading amount ≥ $10,000: Bonus of $100 USDT
Eligible deposit ≥ $10,000 & trading amount ≥ $50,000: Bonus of $350 USDT
Eligible deposit ≥ $20,000 & trading amount ≥ $200,000: Bonus of $800 USDT
Eligible deposit ≥ $100,000 & trading amount ≥ $15,000,000: Bonus of $5,000 USDT
Eligible deposit ≥ $125,000 & trading amount ≥ $50,000,000: Bonus of $8,800 USDT
Eligible deposit ≥ $150,000 & trading amount ≥ $75,000,000: Bonus of $15,000 USDT
Eligible deposit ≥ $250,000 & trading amount ≥ $150,000,000: Bonus of $30,000 USDT
Click to claim your $4,000 Bybit promo today
| | |
| --- | --- |
| Bybit Referral Code | MILKROAD |
| Sign-Up Bonus | First deposit: $10 in USDT; additional bonuses can be claimed once you deposit during the campaign |
| Terms & Conditions | New users who sign up in countries accepted. 18+ |
| Last Verified | June 2023 |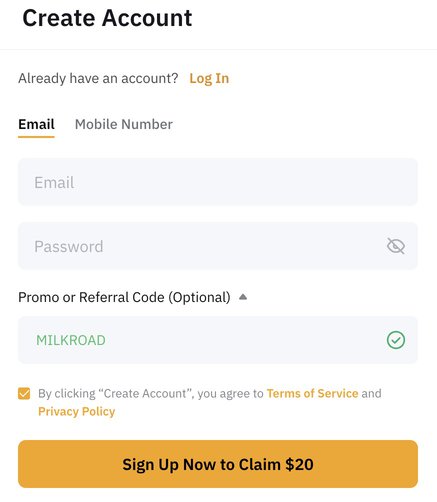 Bybit.com Review 2023
Although many people may still be unsure about investing in cryptocurrencies, the cryptocurrency sector is currently one of the most prominent emerging financial sectors. The fact that transactions involving digital currencies can be carried out without the restrictions imposed by governments that apply to fiat money is one of its main attractions. Another draw of crypto is the ability for exchanges to create complex financial instruments and allow traders to invest in derivatives that produce great yields.
These benefits have led to the creation of dozens of crypto exchanges and platforms, all of which cater to crypto users in different ways. One of those platforms is ByBit. With a wide range of crypto trading pairs, trading strategies, leveraged trading, shorting options, loss protection, payment options, a fair fee structure, promotions, and round-the-clock reliable customer support, ByBit has become one of the fastest-growing cryptocurrency exchanges in the world. However, the platform is not available to U.S. users, so there are limitations worth noting.
Since its inception, ByBit has added more than 10 million registered users to the platform since its launch in March 2018 — and more users flock to the platform each day. With a goal of putting the needs of the customer first, Bybit works to give both retail and experienced traders and investors worldwide a fair, transparent, and efficient trading experience. But is the ByBit platform the right option for you, or should you look into the other options instead? In this article, you're going to learn all about ByBit – who it's for, its pros and cons, and what makes it a standout exchange for crypto investors around the world.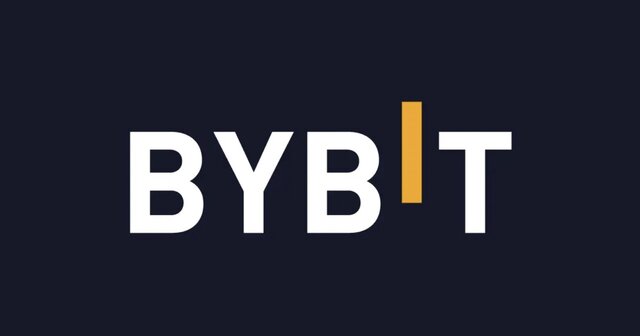 Bybit Pros
ByBit has steadily been growing to become one of the top 20 exchanges by trading volume, according to CoinMarketCap Here are a few of the reasons why the platform has successfully amassed a loyal community of traders.
Leverage As High As 100x
On ByBit, you can trade cryptocurrencies with a 100x leverage. This means that with a $100 investment, you could trade a position worth $10,000. Leveraged trading increases the potential trading rewards, so skilled traders can profit greatly from it. However, it also increases the risk, although it's worth noting that the risks that come with leveraged trading aren't unique to this platform.
Risk-Free Demo Trading Environment
New traders can practice using Bybit's platform without risking any real money by using the testnet trading environment. Testnet trading can be a good way to get accustomed to the sophisticated and challenging trading tools on this platform. And, that's especially if you're someone new to derivatives.
Educational Content Library
For traders of all experience levels, ByBit offers an impressive selection of resources, news, and insights. One of the resources worth highlighting is the all-encompassing ByBit Learn, a platform that allows you to use technical analysis tools and get a better understanding of chart patterns. It offers in-depth analyses of cryptocurrencies and blockchain companies while guiding users on how to use decentralized finance (DeFi.)
Bybit Cons
Even though there are many factors that set ByBit apart from other exchanges in a positive way, it also has its drawbacks. A few of the potential downsides of using ByBit include:
Not Available In The US
Both cryptocurrency exchanges and derivatives trading are governed by strict laws and regulations in the U.S. Customers in the U.S., as well as other English-speaking nations like the UK, are currently not able to use ByBit. You must proactively verify that you are not a U.S. citizen in order to use the ByBit website.
There Are Better Options For Spot Trading
You can easily exchange one cryptocurrency for another on BuyBit, but this platform is probably not the best option if that's all you plan to do. That's because it's not designed for spot trading, but is instead tailored toward professional investors who want to use leverage and engage in trading on derivative exchanges.
Extremely Risky Derivative Trading
When using leverage in a volatile market — like the cryptocurrency market — traders can wager borrowed funds based on a specific outcome. The issue is that they risk losing all of their money if the wager fails. That's why ByBit has actively attracted experienced traders who can afford to manage these risks.
Who Bybit Is Best For
The ByBit exchange may be best for you if…
You want to trade on margin but you're not a resident of the United States. U.S. residents can't access the platform, so it's not really an option for most U.S.-based crypto users.
You feel confident engaging in advanced trading and you're comfortable using cutting-edge trading tools. ByBit offers access to both in one platform.
You're more experienced than the average trader. ByBit may be a good option if you have in-depth experience with managing risk and you want a leveraged trading platform where you can learn how to effectively use cryptocurrency derivatives.
Key Features Of ByBit
Several advanced trading features set ByBit apart from competing exchanges and give it advantages that both traders and investors enjoy. Some of these features include:
Mobile app: For Android and iOS devices, ByBit offers a feature-rich mobile app that gives you access to all of the features that the desktop platform offers and enhances the crypto trading experience.
Security features: Did you know ByBit has never been hacked? All deposit addresses are to cold wallet addresses, withdrawal requests go through three levels of verification and daily manual reviews, and users can only withdraw once every eight hours.
Customer support options: The customer support team at ByBit is available around the clock to allow access to support for users across the globe. The platform offers a number of different ways to get in touch with the team, including email, live chat, and ticket submission.
NFT marketplace: ByBit has its own NFT marketplace that allows you to invest in a variety of non-fungible tokens (NFTs), digital assets, and other projects related to decentralized finance (DeFi) without worrying about additional fees.
Cryptos Listed On ByBit
Traders and investors on ByBit have the ability to stake almost any cryptocurrency, trade almost any trading pair, and earn a savings yield by using ByBit Savings. For traders ready to take on more risk and engage in liquidity mining, ByBit offers highly competitive APYs.
Here is a brief list of the wide range of popular cryptocurrencies on ByBit and their respective APYs for staking:
BTC: 1.80%
ETH: 1.80%
BIT: 3%
USDT: 5%
USDC: 3.50%
DAI: 3.0%
BUSD: 5%
ADA: 4.30%
Hundreds of other cryptocurrencies available
Bybit Fees
When it comes to withdrawal fees, ByBit has a somewhat complicated tiered fee structure involving funding fees, deposit fees, and more. However, if you meet certain tier requirements, your fees are reduced.
To give you a general idea of what the fees on this platform can look like, here are the fees for traders using the spot trading platform*:
| VIP Level | Market Taker Fees | Market Maker Fees |
| --- | --- | --- |
| Non-VIP | 0.10% | 0.10% |
| VIP 1 | 0.06% | 0.04% |
| VIP 2 | 0.05% | 0.02% |
| VIP 3 | 0.04% | 0.01% |
| Pro 1 | 0.03% | 0% |
| Pro 2 | 0.025% | 0% |
| Pro 3 | 0.02% | 0% |
(*Reminder: Market takers remove liquidity from the order books and their orders are fulfilled immediately. Market makers provide liquidity to the order books and their orders are not fulfilled immediately.)
Alternatives To Consider
If you're a beginner crypto trader or you're a U.S. resident, you can explore the following crypto platforms:
Kraken: Best For Investors
Kraken is a United States-based crypto exchange and bank where investors can securely hold their crypto if they're not interested in trading or taking advantage of derivative exchanges.
GMX: Best For Decentralized
GMX is a decentralized exchange that offers perpetual exchange trading with up to 50x leverage.
Coinbase: Best For New Crypto Traders
Coinbase offers spot trading on its platform as well as staking options, but it's geared more toward newcomers in the crypto world.
Is Bybit Right For You?
ByBit is created to be a one-stop crypto destination where traders, both beginner and advanced, can trade and invest in various financial instruments.
Ultimately, ByBit is more geared toward professional investors. It's a highly sophisticated platform in which advanced cryptocurrency traders can find an incredibly fast matching engine, first-rate customer support, multilingual community support, and complex derivatives and leverage trading options up to 100x. Because of this, and the fact that ByBit has never been hacked or exploited, ByBit has gained a reputation for being one of the best exchanges for experienced traders in the world.
If you're a U.S.-based crypto enthusiast, however, or if you are just looking to make simple token swaps on a platform, ByBit may not be the best fit. This platform was built with the needs of more experienced traders in mind, so it's typically a better fit for those who want to use leverage and engage in trading on derivative exchanges.
MilkRoad.com Methodology
MilkRoad.com reviews cryptocurrency and Web3 products, services, and operators based on five quantifiable metrics to help crypto users understand how they compare based on similar metrics. For the best centralized exchanges, our editorial team compared customer support, 30-day trading volume, fees, cryptocurrencies available to trade, and average mobile app ratings from each operator to rate the top competitors in the space.
Final Thoughts On ByBit Crypto Exchange
ByBit Fintech Limited was established in Singapore in March 2018 and is made up of experts from the investment banking, technology, and forex sectors as well as early blockchain adopters. The ByBit platform is dedicated to creating an environment that is fair, open, and effective for traders all around the world.
If you're a cryptocurrency trader looking for a robust, secure, and trusted exchange where you can take advantage of crypto derivatives, leveraged trading up to 100x, and low fees for spot trading, ByBit might just be one of your best options to date.
Find More Crypto Exchange Referral Codes
Frequently Asked Questions
Trading with ByBit Exchange is generally secure and safe. It has a 100 percent cold storage policy, offers both two-factor authentication and biometric login options, and has never been hacked. It's worth noting, though, that investing in crypto on any platform can be at least somewhat risky due to the volatile nature of the market.
No, ByBit's crypto assets are not covered by insurance. It does, however, have an insurance fund set up. That being said, this insurance fund will only help users who suffer significant losses when using the leveraged crypto trading platform.
Yes, ByBit instantly verifies some accounts, but if your account must go through manual verification for some reason, you'll need to present documents such as a passport or ID, facial recognition screening, and proof of residential address.
ByBit is accessible worldwide, with the exception of the following service-restricted nations: the United States, Quebec (Canada), Ontario (Canada),S ingapore, Cuba, Crimea, Sevastopol, Donetsk, Luhansk, Iran, Syria, North Korea, Sudan, and Mainland China.
No, ByBit isn't available to US residents and therefore isn't liable to report user transactions to the IRS.