The Best Solana Wallets Of 2023
Last Updated:

June 28, 2023
Solana is a blockchain network that was created in 2017. The network has seen significant growth since its inception, and Solana is now considered to be the best Ethereum alternative due to its low transaction fees and the fact that it is considerably more environmentally friendly than the Ethereum blockchain.
Solana also has the ability to process a staggering 50,000 transactions per second. Due to Solana using the simpler validation processes of proof of history (PoH) and proof of stake (PoS) model, the price per transaction is kept under $0.01.
Those blockchain benefits make its native token, SOL, a big draw for investors — as do the earning opportunities, like staking and lending, that come with holding this token. But where is the best place to hold your SOL tokens in order to keep them safe and maximize earnings?
The 6 Top Solana Wallets Of 2023
Compare The Best Solana Wallets Of 2023
Wallet
Seed Phrase
Compatibility
Staking
NFT Support
DeFi Integrations
Hardware Wallet Integration
Customer Support
Phantom
12-word
iOS
Android
MacOS
Windows
Liquid with validator options
Yes
Raydium
Fractal
Saber
Ledger
Chat bot
Ticket
Ping them on Twitter
Solflare
12-24 words
iOS
Android
Desktop app
Liquid with validator options
Yes
Raydium
Solanium
Saber
Ledger
Live chat 24/7
Ledger
24-word
iOS
Android
MacOS
Windows
Liquid with randomly chosen validator
Yes
Uniswap
Kyberswap
Ledger
Email
Social media
Exodus
12-word
iOS
Android
OSX
Windows
Linux
Trezor
Liquid; validator is optional
Yes
Magic Eden
Radydium
Solana
Trezor
E-mail
Twitter
Facebook
Coinbase Wallet
12-word
iOs
Android
Google Chrome web extension
Liquid with validator options
Yes
Coinbase NFT
OpenSea
Uniswap
Ledger
Phone
Web browser
Live messaging
E-mail
Twitter
Math Wallet
12-word
iOS
Android with mobile and desktop app
Liquid with validator options
Yes
Solana
Project
Magic Eden
Serum
Ledger
WOOKING Bio
PhoneIn-app support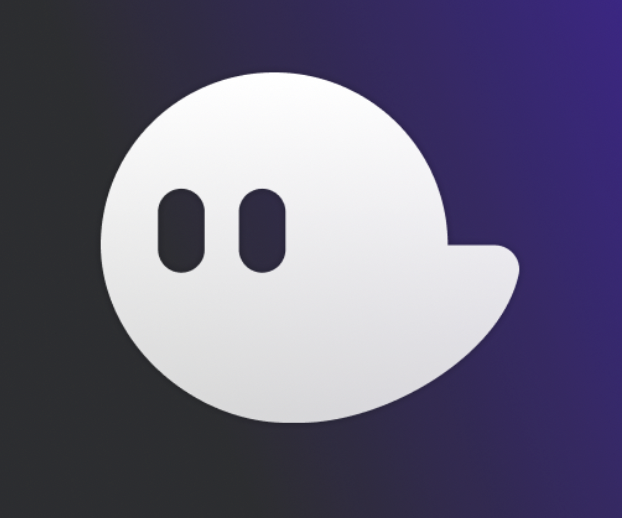 Phantom
Best For Hardware Wallet Support
Review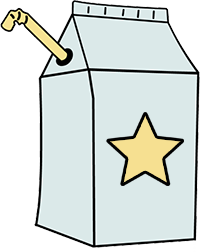 4.5
Blockchains Supported
Solana, Ethereum, Polygon
Cryptos Supported
SOL, ETH, ERC-20
Platforms Supported
Chrome, Firefox, iOS, Android
Hardware Wallet Support?
YES
Although best known as a Solana wallet, Phantom Wallet also supports Ethereum and Polygon, giving you multi-chain support on the desktop or on the go with the mobile app. Phantom is one of two wallets that work out of the box on the Solana Saga phone, but you can use it on any supported device.
Pros
Support for top smart-contract networks: Solana, Ethereum, and Polygon
Widely supported by dApps
Built-in staking options
Cons
Limited token selection in Swapper
Autogrouping NFTs: Solana NFTs are hot — and cheap to mint. Phantom Wallet's auto grouping keeps your NFTs organized.
Built-in Swaps: Swap SOL for Marinade staked SOL (mSOL) or any other supported asset with just a few clicks.
Staking Support: Stake some SOL and earn a yield without leaving your wallet.
Phantom wallet feels solid yet full-featured and glitch-free. On the desktop, you'll use a Chrome extension that's supported by nearly every Solana DeFi app. On mobile, DeFi apps seamlessly hand off transactions to your installed Phantom mobile app.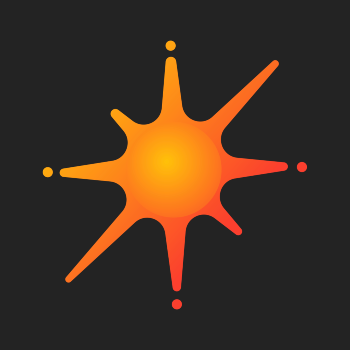 Solflare
Best For Safe Transactions
Review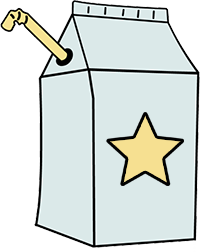 3.7
Blockchains Supported
Solana
Platforms Supported
iOS, Android, Chrome +More
Hardware Wallet Support?
YES
As the first Solana wallet, Solflare stays true to its mission to keep Solana users safe when making crypto transactions. Built-in support for Ledger devices on desktop and mobile gives you additional protection if needed, and transaction previews help you understand exactly what smart contracts are doing before you confirm.
Pros
Preview balance changes before you confirm
Burn junk or scam NFTs with a few clicks
Newbie-friendly interface
Cons
Persistent backup reminders
NFT Burning: Get rid of spam and scam NFTs easily.
Simulated Transactions: Malicious smart contracts can drain your wallet by pretending to do something other than draining your wallet. Solflare can simulate the transaction, so you'll see what really happens if you click that button.
Phishing Protection: Solflare warns you if it detects a known malicious website.
Solflare puts safety first, which is particularly important for new users exploring Solana's DeFi ecosystem. Transaction simulations let you see the value of trades before you click a button you shouldn't, and Solfare sends up a flare if you stumble onto a known malicious website. Solflare combines a full-featured wallet with safety elements you won't find everywhere else.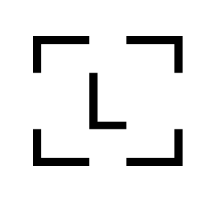 Ledger
Best For Supported Cryptos
Review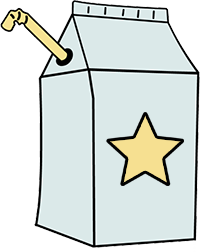 4.6
Blockchains Supported
Ethereum, Polygon, Bitcoin +More
Cryptos Supported
ETH, SOL, BTC +More
Platforms Supported
iOS, Android, Mac
Hardware Wallet Support?
YES
The now-legendary Ledger hardware wallet line has been around since 2014, with constant innovation and a variety of form factors. Choose from discreet thumb-drive-shaped Ledgers to a touchscreen model that rivals flagship phones for features and style. Ledgers are also widely supported by software wallets like MetaMask for additional security.
Pros
Widest support for software wallets
Open-source app (Ledger Live)
Support for over 5,500 cryptos
Affordable models starting at $79
Cons
Closed-source firmware
Controversial backup subscription option
High fees for in-app crypto purchases
USB or Bluetooth Connectivity: Premium Ledger models connect via Bluetooth, allowing you to use them with mobile devices. Others connect via USB C.
Unrivaled Crypto Support: Ledger's support for over 5,500 cryptos lets you store just about anything on your Ledger.
Supported By Top Hot Wallets: Easily connect with leading DeFi wallets while securing transactions with your Ledger.
Ledger remains one of the top choices for hardware wallets because of its versatility. Secure your crypto on all the leading blockchains or explore some opportunities on smaller chains. The open-source Ledger Live app makes managing your Ledger a breeze, but your Ledger can go anywhere, easily connecting to MetaMask, Electrum, and many other hot wallets.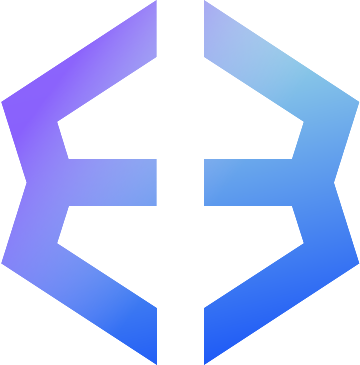 Exodus
Best For Beginners
Review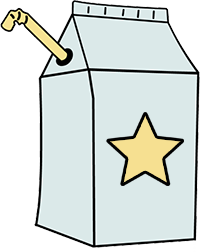 4.5
Blockchains Supported
Ethereum, Bitcoin, Litecoin
Cryptos Supported
ETH, BTC, LTC +More
Platforms Supported
iOS, Android, Chrome extension
Hardware Wallet Support?
YES
If you're in the market for a multi-currency wallet that supports ETH and ERC-20 tokens without confusing its users, consider the Exodus Wallet. With over 4 million downloads, newbie-friendly Exodus is one of the most popular crypto wallets, bringing support for more than 260 cryptos, including ETH, BTC, and many more.
Pros
Easy for beginners
Desktop and mobile apps
Multi-currency wallet, including ETH, BTC, and more
Cons
No built-in staking for ETH
Closed-source apps
High fees for swaps
Newbie-friendly UI: Exodus built its wallet app from the ground up to provide an easy and intuitive crypto experience.
Swap And Buy Crypto: Add to your stack without leaving your wallet (fees apply).
Multi-crypto Support: Exodus is a solid ETH wallet for beginners, but it's also a handy way to store BTC, ALGO, and many more cryptos.
Exodus lets you store, stake (but not ETH), buy, or swap without ever leaving the app. Want to trade your BTC for more ETH? Easy. Or, you can explore popular DeFi apps or even make sports bets from within the Exodus desktop or mobile app.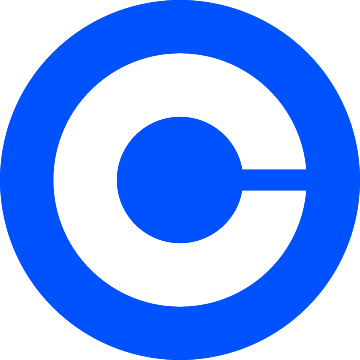 Coinbase
Best For Built-In Network Support
Review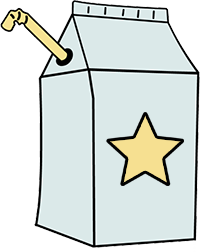 4.6
Blockchains Supported
Bitcoin, Ethereum, Polygon, Solana +More
Cryptos Supported
ETH, SOL, BTC +More
Platforms Supported
iOS, Android, Chrome extension
Hardware Wallet Support?
YES
The Coinbase Wallet is a standalone product, although you can also use it with your Coinbase account. Coinbase Wallet's Chrome extension supports Ethereum and several other compatible networks, like Arbitrum and Polygon, as well as Solana. The Coinbase mobile wallet app adds support for Bitcoin, Dogecoin, and Litecoin. Coinbase wallet is supported by popular DeFi apps, making connections easy.
Pros
Support for top blockchains, including Ethereum, Layer 2 networks, and Solana
Ledger support
Excellent token detection
Supported by a wide range of DeFi apps
Cons
Bitcoin support limited to mobile wallet
Closed-source code
Support for Solana and Ethereum: Coinbase wallet is compatible with the Solana Network, Polygon, Ethereum, and more, all with one seed phrase.
Easy dApp connections: You'll often see Coinbase wallet listed alongside MetaMask as a connection option for dApps.
Token detection: Coinbase wallet often finds tokens that MetaMask misses.
Coinbase wallet offers a beginner-friendly option to get started with DeFi. Support for Solana, Ethereum, and several Layer 2 networks lets you grow without changing wallets. And if you're stacking Bitcoin as well as ETH and ERC-20 tokens, the Coinbase mobile wallet can store your BTC.

Math Wallet
Best For Multi-chain Support
Review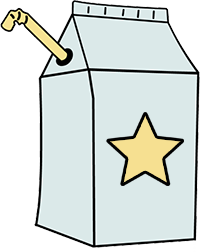 4.4
Blockchains Supported
Solana, Ethereum, Bitcoin
Cryptos Supported
SOL, ETH, BTC +More
Platforms Supported
Chrome, iOS, Android
Hardware Wallet Support?
YES
The popular Math Wallet adds support for 150+ cryptos — including Solana, Bitcoin, and others — and subtracts the complexity found with many crypto wallets. Math Wallet grows as your needs change with a simple interface for beginners and plenty of power under the hood. MathGas, a built-in tool, tracks gas prices for supported cryptos.
Pros
Large selection of dApps
Separate seed phrase for each major blockchain
Support for multiple networks with one app or extension
Demo account to help you learn
Cons
Separate seed phrases can make Math Wallet difficult for beginners
dAapp sign-in fails on some apps
Massive dApp Selection: Interact with all the big names in Solana DeFi in one place.
Demo Account: Learn your way around the Solana ecosystem without risking any money.
Multi-chain Support: If you also need to use ETH, MATIC, or even BTC, Math Wallet has you covered.
Math Wallet's demo account helps you learn the ropes. Once you've got the hang of things, you'll find loads of power on tap with support for multiple blockchains and distinct wallets for major cryptocurrencies.
What Are Solana Wallets?
Solana wallets are either hardware or software that allows crypto holders to store, send and receive Solana tokens. Software wallets exist on the blockchain and tend to be unique to specific cryptocurrencies, while hardware wallets usually support multiple types of cryptocurrency.
Solana hardware wallets don't actually store cryptocurrency, as it is always kept on the blockchain. What the hardware wallet does is store your private key that opens up the lock on the blockchain where your Solana resides. Hardware wallets like Ledger Nano X allow you to protect your private keys and keep you safe from an online attack.
Solana software wallets like Phantom, Solflare, and Sollet are apps or programs that hold your private keys online. These software wallets are best viewed like a keychain that stores the keys that give you access to your Solana. The three types of Solana software wallets are desktop, mobile, and online. These wallets can be used on the web, phone, or tablet.
These wallets differ from Ethereum and Bitcoin wallets. Bitcoin wallets can't support smart contracts, yet Ethereum can. Ethereum and Bitcoin wallets will require significant gas fees for transactions, while Solana will be less than one cent per transaction.
How Solana Wallets Work
Solana wallets work by storing your private keys and public addresses. Your private keys are what give you access to your Solana, and your public address is what you use to receive Solana tokens. When you send Solana, you will use your private keys to sign a transaction that includes the amount of tokens you are sending and the destination address. This transaction is then broadcasted to the Solana network, where it will be verified and incorporated into the next block on the blockchain.
Transfers between Solana wallets are easy and straightforward. All users have to do is paste in the Solana wallet address they are sending to, choose the amount, and simply send.
Solana wallets can store any token based on the Solana blockchain. These tokens are called Solana Program Library (SPL) tokens, with SOL being the most popular one.
Setting up a wallet is a fairly straightforward process. Once you've selected a wallet, download the browser extension from the website if you are using a computer OR the mobile app for phones. Open the app, and then select "Create new wallet." A new wallet will be generated for you along with a multi-word passphrase (write this down somewhere safe!). You can now start using your wallet to buy and store SOL.
Hardware Solana Wallets Vs. Software Solana Wallets
Solana hardware and software wallets both offer some similar features, but there are distinct differences between the two.
A Solana hardware wallet is often a small device that plugs into a computer or connects through Bluetooth, which acts as a portable key to access your Solana assets safely from anywhere you are. They give you an extra layer of security and protection against cyber attacks, malware, and phishing attacks, even if the computer you are using isn't secure. Using a Solana hardware wallet can also log you into many Dapps without having to create new accounts.
Solana software wallets are apps or programs that hold your private key and can be used on phones, tablets, or computers. These wallets generate a seed phrase between 12-24 words that prove ownership of your Solana.
Tokens You Can Store In Solana Wallets
Solana wallets like Phantom support all tokens in the Solana ecosystem. This means you can store native SOL tokens as well as SOL-based NFTs!
Additionally, the wallet supports other well-known cryptocurrencies, including:
Solana Wallets Vs. Ethereum Wallets
Solana and Ethereum are both massively popular in the blockchain world. Ethereum tends to be more popular since it was released in 2015 and gained significant traction since. Whereas Solana is relatively new and still growing, just being launched in 2019.
Solana uses a proof-of-history (PoH) mechanism, while Ethereum uses a proof-of-stake (PoS). Solana has achieved a high level of scalability by leveraging the PoH mechanism, and it allows for around 50,000 transactions per second (TPS). Ethereum's newer PoS mechanism boasts double the transaction capabilities at 100,000 TPS. Both PoH and PoS are highly scalable and better than Proof-of-Work which was previously used by Ethereum and is still used by Bitcoin.
Solana wallets offer the ability to purchase NFTs for no transaction fee and very few congestion issues. This means purchasing NFTs with a Solana wallet is more easily accessible than Ethereum wallets.
Ethereum wallets tend to be better when you are looking for smart contract support. Most financial institutions prefer Ethereum over Solana. Solana is slowly trying to catch up, but it's a long road to catch up to Ethereum's colossal size.
How To Choose The Best Solana Wallet
There are many factors to look at when it comes to choosing a Solana wallet. Choosing what features you are looking for and the specific needs of the wallet will depend on the user, but this is a list of common factors that investors look for.
Fund Accessibility: Choosing a wallet that allows you to have access to your funds is important to many investors. Choosing a non-custodial wallet will be better for users interested in retaining the keys to their wallets. Choosing a non-custodial wallet allows users to retain complete control of their keys and funds. With custodial wallets, the private keys remain in control of the wallet provider, which means they ultimately have control over the funds.
Fiat Onramps And Offramps: On ramps are a way to enable users to exchange their Fiat money for cryptocurrency. Off ramps let users cash out their earnings from crypto by enabling them to sell their digital assets for Fiat money.
User Experience: If you are looking for the most user-friendly experience, a custodial wallet is generally the way to go. They tend to have more user-interactive features and a more user-friendly layout. Non-custodial wallets generally require more technical know-how which can create a frustrating experience for some users.
Hardware Or Software: One of the biggest factors when it comes to picking a wallet is choosing between a hardware or software wallet. If increased security is your main priority, a hardware wallet will probably be your best choice. If you are looking for ease of use through apps or browsers, a software wallet would be ideal.
Safety And Security: Users looking for the most secure wallet should look towards a non-custodial hardware wallet. They are secure from cyber threats due to not being connected to the internet. Users should ensure the storage of private keys and recovery phrases.
Final Thoughts On Solana Wallets
Due to the underlying blockchain of Solana offering cheap transactions for a low price, this seems to be one of the most promising wallets on the market. It is continually increasing in popularity, and many investors are taking advantage of what Solana has to offer. There are multiple Solana wallets to choose from that all have their pros and cons, so make sure you research which one might work best for you.
Frequently Asked Questions
Phantom Wallet is generally considered to be the top Solana NFT wallet on the market. Phantom Wallet allows users to manage their NFT assets, regardless of their form, simply and safely.
There are currently three popular hardware wallets that support Solana. The Ledger Nano X, Trezor, and D'Cent.
Ledger NanoX is the top-rated wallet for Solana. It is a wallet that provides a great mix of security and ease of use for everyone from beginners to veterans of crypto trading. It allows you to store up to 100 blockchain apps, has a large screen, and offers Bluetooth connectivity.