The Best Bitcoin Wallets Of 2023
Published: June 13, 2023
|
Last Updated:

June 21, 2023
Bitcoin wallets, including exchange storage, hold over $300 billion in BTC worldwide. A self-custody wallet lets you bring your Bitcoin off the exchange, taking control of your crypto destiny.
Bitcoin wallets provide a secure way to send, spend, or store your Bitcoin on the blockchain. Today's wallets offer a wide range of features ranging from security enhancements to cost-saving mechanisms that can reduce network fees. In this article, we review the top six Bitcoin wallets and discuss things to consider when choosing the best wallet for your needs.
The 6 top Bitcoin Wallets Of 2023
Wallet Name
Seed Phrase Length
Security Features
Interface
Compatibility
Exodus
12 words
2FA Passcode (mobile)
Password (desktop/extension)
Fingerprint login (mobile)
iOS
Android
Chrome extension
Desktop (Mac/Windows/Linux)
iOS
Android
Mac
PC
Linux
Chrome
Ledger Nano X
24 words; 25 with user-defined passphrase
PIN code
Tamper-resistant security chip
Multi-sig
Passphrase
iOS
Android
Desktop (Mac/Windows/Linux)
iOS
AndroidMac/PC/Linux
Trezor Model T
12 words
Password
Passcode
2FA
Multi-sig
Desktop (Mac/PC/Linux)
Web app
Mac
PC
Linux
Electrum
12 words
Password
Passcode
2FA
Multi-sig
iOS
Android
Desktop (Mac/PC/Linux)
Desktop (Mac/PC/Linux)
Web app
Guarda
N/A (password & backup file used for recovery)
Password
Fingerprint login (mobile)
2FA (Ledger)
Multi-sig
iOS
Android
Desktop (Mac/Windows/Linux)
Web app
Chrome extension
iOS
Android
Mac
PC
Linux
Chrome
Coinbase
12 words
Passcode
Fingerprint login
Mobile-only for Bitcoin (iOS and Android)
iOS
Android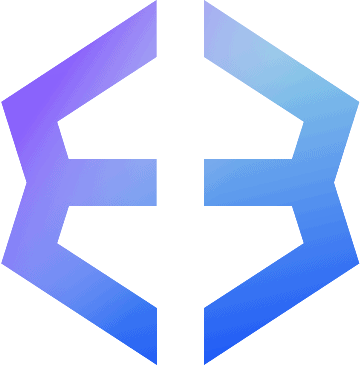 Review
4.5
Blockchains Supported
Ethereum, Bitcoin, Litecoin
Cryptos Supported
ETH, BTC, LTC +More
Platforms Supported
iOS, Android, Chrome extension
Hardware Wallet Support?
YES
If you're in the market for a multi-currency wallet that supports ETH and ERC-20 tokens without confusing its users, consider the Exodus Wallet. With over 4 million downloads, newbie-friendly Exodus is one of the most popular crypto wallets, bringing support for more than 260 cryptos, including ETH, BTC, and many more.
Pros
Easy for beginners
Desktop and mobile apps
Multi-currency wallet, including ETH, BTC, and more
Cons
No built-in staking for ETH
Closed-source apps
High fees for swaps
Newbie-friendly UI: Exodus built its wallet app from the ground up to provide an easy and intuitive crypto experience.
Swap And Buy Crypto: Add to your stack without leaving your wallet (fees apply).
Multi-crypto Support: Exodus is a solid ETH wallet for beginners, but it's also a handy way to store BTC, ALGO, and many more cryptos.
Exodus lets you store, stake (but not ETH), buy, or swap without ever leaving the app. Want to trade your BTC for more ETH? Easy. Or, you can explore popular DeFi apps or even make sports bets from within the Exodus desktop or mobile app.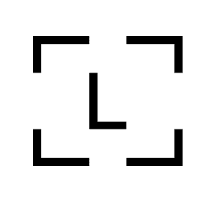 Ledger
Best For Supported Cryptos
Review
4.6
Blockchains Supported
Ethereum, Polygon, Bitcoin +More
Cryptos Supported
ETH, SOL, BTC +More
Platforms Supported
iOS, Android, Mac
Hardware Wallet Support?
YES
The now-legendary Ledger hardware wallet line has been around since 2014, with constant innovation and a variety of form factors. Choose from discreet thumb-drive-shaped Ledgers to a touchscreen model that rivals flagship phones for features and style. Ledgers are also widely supported by software wallets like MetaMask for additional security.
Pros
Widest support for software wallets
Open-source app (Ledger Live)
Support for over 5,500 cryptos
Affordable models starting at $79
Cons
Closed-source firmware
Controversial backup subscription option
High fees for in-app crypto purchases
USB or Bluetooth Connectivity: Premium Ledger models connect via Bluetooth, allowing you to use them with mobile devices. Others connect via USB C.
Unrivaled Crypto Support: Ledger's support for over 5,500 cryptos lets you store just about anything on your Ledger.
Supported By Top Hot Wallets: Easily connect with leading DeFi wallets while securing transactions with your Ledger.
Ledger remains one of the top choices for hardware wallets because of its versatility. Secure your crypto on all the leading blockchains or explore some opportunities on smaller chains. The open-source Ledger Live app makes managing your Ledger a breeze, but your Ledger can go anywhere, easily connecting to MetaMask, Electrum, and many other hot wallets.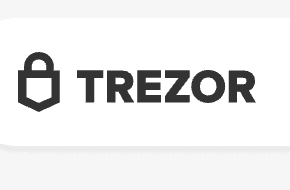 Review
3.9
Blockchains Supported
Bitcoin, Ethereum, Dogecoin
Cryptos Supported
BTC, DOGE, ETH +More
Platforms Supported
Mac, iOS, Android
Hardware Wallet Support?
YES
Choose from the reliable and affordable two-button Trezor Model One or the Touchscreen Model T. Both devices define the gold standard in secure crypto storage. Open-source isn't just a buzzword for Trezor. From the Trezor software suite to the device firmware, Trezor makes the code available for review by the community.
Pros
TOR routing to enhance privacy
Open-source software and firmware
Easy-to-use Trezor Suite
Cons
Limited mobile support
Limited blockchain support (no Solana)
Built-in Coinjoin: Protect your Bitcoin privacy with Coinjoin, a crypto tool that obscures the sender and receiver addresses.
TOR Support: Use Trezor Suite on the privacy-enhancing TOR network to protect your IP address.
Open-source Design: From software to firmware, Trezor code is available for review or even to contribute to if you're a coder.
Transparency replaces trust, a concept Trezor embraces with its open-source design. Many regard Trezor as the safest crypto wallet, and with a starting price of about $70, Trezor makes world-class crypto security affordable. You'll also find wide support with popular crypto wallets like MetaMask and Electrum.

Electrum
Best For Lightning Network Support
Review
4.4
Blockchains Supported
Bitcoin, Lightning Network
Platforms Supported
iOS, Android, Mac
Hardware Wallet Support?
YES
The Electrum wallet dates back to 2011, but this time-tested wallet remains under constant development and brings support for Lightning Network transactions — a Layer 2 for Bitcoin that enables fast and cheap transactions. Electrum also supports popular hardware wallets or the ability to build a watching-only cold wallet with the desktop app.
Pros
Tried and true open-source code
Replace-by-fee supported to customize fees
Support for popular hardware wallets
Cons
Only supports Bitcoin
Confusing for newbies
Dated interface
No support for BRC-20 or Ordinals
Lightning Network: Send BTC on the cheap with built-in Lightning Network support.
SegWit: Electrum automatically optimizes BTC transaction costs by compressing transaction size.
Hardware Wallet Support: Electrum supports the popular Ledger and Trezor hardware wallets.
Electrum has been around forever, with constant updates and a large community pouring over its open-source code. Extra features like the ability to build a cold wallet and intuitive setup for hardware wallets make Electrum a must on any Bitcoin crypto wallets list.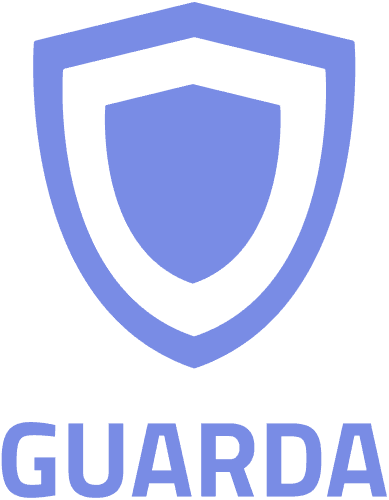 Review
4.5
Blockchains Supported
Bitcoin, Ethereum, +More
Cryptos Supported
BTC, ETH, USDT, BNB, +More
Platforms Supported
iOS, Android, Mac, +More
Hardware Wallet Support?
YES
Like Electrum, Guarda wallet shows the open-source crypto community at its best, making key parts of the code available to audit. But each wallet takes a different approach to the challenge of Bitcoin management.
Unlike most wallets, Guarda does not expose the seed phrase to the user. Instead, the app encodes the seed phrase in a long string of characters inside a backup file. With the password and backup file (you'll need both), you can restore a Guarda wallet to a new computer or additional devices, including mobile devices. This strategy makes Guarda wallet a solid choice for beginners while still offering a powerful feature set.
Pros
Easy setup for beginners
Multi-sig support
Multiple wallets for each currency
Cons
Some features difficult to find
Confusing interface for purchasing Bitcoin
Payment requests require an FIO address, a paid service
Ledger support: Connect your Ledger hardware wallet to keep your crypto under lock and key.
Multi-sig support: Larger balances or shared wallets benefit from a multiple-signature requirement before releasing funds.
Backup file: Guarda's easy-to-use backup file makes wallet security easier for beginners.
Security features include support for Ledger hardware wallets, password or fingerprint login (mobile), and support for multi-sig wallets. Multi-signature settings take a bit of digging to find, but more common options and settings are within easy reach for new users.
You can purchase Bitcoin directly within your wallet using a credit or debit card. Alternatively, change your asset mix with the built-in crypto-to-crypto exchange. Guarda also offers crypto-backed loans equal to 50% of your collateral, funded in stablecoins.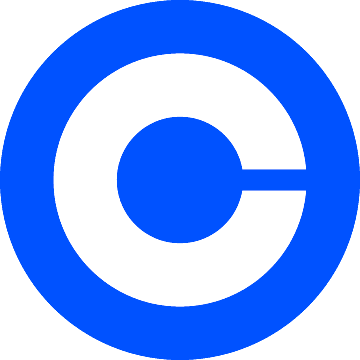 Coinbase
Best For Built-In Network Support
Review
4.6
Blockchains Supported
Bitcoin, Ethereum, Polygon, Solana + many more
Cryptos Supported
ETH, SOL, BTC + 100s more
Platforms Supported
iOS, Android, Chrome extension
Hardware Wallet Support?
YES
The Coinbase Wallet is a standalone product, although you can also use it with your Coinbase account. Coinbase Wallet's Chrome extension supports Ethereum and several other compatible networks, like Arbitrum and Polygon, as well as Solana. The Coinbase mobile wallet app adds support for Bitcoin, Dogecoin, and Litecoin. Coinbase wallet is also supported by popular DeFi apps, making connections easy. In addition, the Coinbase wallet allows in-app trading on the Ethereum, Avalanche, Polygon, and Binance networks.
Pros
Support for top blockchains, including Ethereum, Layer 2 networks, and Solana
Ledger support
Excellent token detection
Supported by a wide range of DeFi apps
Cons
Bitcoin support limited to mobile wallet
Closed-source code
Support for Solana and Ethereum: Coinbase wallet is compatible with the Solana Network, Polygon, Ethereum, and more, all with one seed phrase.
Easy dApp connections: You'll often see Coinbase wallet listed alongside MetaMask as a connection option for dApps.
Token detection: Coinbase wallet often finds tokens that MetaMask misses.
Coinbase wallet offers a beginner-friendly option to get started with DeFi. Support for Solana, Ethereum, and several Layer 2 networks lets you grow without changing wallets. And if you're stacking Bitcoin as well as ETH and ERC-20 tokens, the Coinbase mobile wallet can store your BTC.
What Are Bitcoin Wallets?
In the physical world, a wallet holds your spending money. In the crypto world, a Bitcoin wallet is a gateway to digital assets on the blockchain. The wallet itself is just a way to control the assets, whether that means secure storage, sending Bitcoin to another wallet, or receiving Bitcoin into your wallet.
Bitcoin wallets come in two basic types:
Hot wallets: These are usually software wallets or mobile apps connected to the internet.
Cold wallets: These include hardware wallets that prevent your private keys from being exposed to the internet.
How Bitcoin Wallets Work
Each Bitcoin wallet can have one or more addresses, which are locations on the blockchain. Bitcoin uses four address types, the most common of which is called Native SegWit and is supported by the leading wallets.
These addresses are key to sending and receiving Bitcoin because they specify where the Bitcoin was sent from and which wallet should receive the Bitcoin. They also offer a way to see how much Bitcoin is available at a given address, making the need for a secure wallet a must.
When you send or receive Bitcoin, the transaction is sent to computers on the blockchain, called miners, that perform a sort of timestamp for the transaction: This happened before that. These miners assemble valid transactions into blocks which are then added to the blockchain.
Standard Bitcoin addresses look like this:
bc1q2crf8kxgxrrx2fu358h9vjw9k0glu7035zw9lj
Many wallets offer scannable QR codes as well, making it easy to send or receive Bitcoin without typing a long string of characters.
As an alternative, you can also purchase a human-readable name for your Bitcoin address, like this one:

This method uses ENS, the Ethereum Name Service, which allows you to point an easy-to-remember name to your Bitcoin wallet address. Because ENS is an Ethereum-based service, you'll need to connect an ETH wallet to the ENS app and pay for the transaction with ETH. Then, follow the instructions to point your new name to your wallet address. Due to confirmation time, expect the whole process to take about an hour.
Several competing name services, such as .btc names, available through this Stacks portal, or .bitcoin names, available through Unstoppable Domains, offer user-friendly BTC-related names, but support for wallet addresses may be limited (or non-existent). ENS remains the most robust option for many users.
How To Get A BTC Wallet
Hardware wallets refer to devices used to authorize transactions, but the moniker also implies a device that ensures your private keys are never exposed to the internet. For this reason, you'll often see hardware wallets referred to as cold wallets. The user has to authorize transactions using the device's button or touchscreen interface.
By contrast, most software wallets are connected to the internet, making them hot wallets, possibly more vulnerable to keyloggers, hacks, or other exploits. Electrum wallet spans the gap between the two, offering a software solution to create either a hot wallet or a cold wallet.
Unlike Ethereum and similar altcoins, Bitcoin isn't used to connect to DeFi services. Many users prefer to use cold storage for Bitcoin because there isn't the same need to use Bitcoin when traversing web apps.
Tokens You Can Store In Bitcoin Wallets
Some Bitcoin wallets, such as Electrum, only hold Bitcoin. Others, including Exodus and Guarda, can hold a wide variety of crypto assets.
If you choose a Bitcoin-only wallet, it won't support any other tokens. But if you choose a multi-currency wallet, you might have support for thousands of currencies and tokens. When sending crypto to a wallet, be sure to use the correct address for that cryptocurrency, particularly if you use a multi-currency wallet.
Most wallets use a checksum, a verification function, to ensure the destination address is on the same blockchain. With a wallet that supports this function, the wallet app will flag a transaction that doesn't comply, generating an error message. But if the transaction happens on a wallet without this safeguard, the coins or tokens you send will be lost forever and the transaction can't be reversed.
Bitcoin Address Types
Within the Bitcoin world, you'll also encounter different address types. Sending Bitcoin to one of the newer address types costs less in network fees.
Legacy (P2PKH): These addresses date back to Bitcoin's genesis and start with a 1. Expect wide support for legacy addresses.
Nested SegWit or Pay to Script Hash (P2SH): Pay to Script Hash addresses support multi-sig transactions and offer lower network fees compared to legacy addresses. These addresses start with a 3.
Native SegWit (bech32): Currently the most commonly used and supported address type, Native Segwit addresses reduce network costs further. These addresses start with bc1.
Taproot (P2TR): The newest address type, a product of Bitcoin's Taproot upgrade, brings lower costs when sending but can be pricier when receiving. Taproot addresses start with bc1p.
Actively developed wallets usually support most of these options but may have limitations. For example, Exodus can send to all these address types but only receives in Native Segwit. Similarly, Electrum defaults to Native Segwit addresses to receive but can send to any BTC address type.
Pros And Cons Of Bitcoin Wallets
Pros
Move your Bitcoin off exchanges for safety
Limit authorization to a device you control (hardware wallet)
Access your Bitcoin anywhere in the world (software or hardware wallet)
Cons
Complicated setup for some wallets
If someone finds the recovery seed, they can access your wallet
If you lose your private keys (recovery phrase), you cannot access your Bitcoin
Bitcoin Wallets Vs. Ethereum Wallets
Ethereum has become a primary onramp to a growing universe of DeFi and decentralized apps. Today's Ethereum wallets center around this functionality.
However, the Bitcoin blockchain doesn't interface with external apps in the same way. Instead, Bitcoin wallets often focus on security features, anonymity enhancements, and ways to make Bitcoin easier to use.
Several wallets in our roundup, including Guarda, Exodus, and Coinbase, offer support for both Bitcoin and Ethereum, bringing the convenience of using one wallet for the two leading cryptocurrencies.
How To Choose The Best Bitcoin Wallet
Consider your use case when choosing the best Bitcoin wallet for your needs. For some, that might mean locking your Bitcoin inside a digital fortress. Others might favor convenience, allowing easy access to your Bitcoin for everyday use. You might need both solutions, keeping a small balance in a hot wallet or mobile wallet while keeping the rest of your stack under lock and key.
Hardware Or Software: Software wallets offer more convenience, but also introduce more risk. Hardware wallets bring tighter security but may require both the device and a computer, making them more cumbersome for frequent use.
Ease Of Use: If you use a wallet daily, weigh its usability features. For example, some prefer the Trezor Model T's touchscreen to the Ledger Nano X's two-button interface.
Multi-Sig Support: Multi-sig lets you designate which wallets can approve transactions and how many signatures are required. For shared wallets or higher balances, this might be a must-have feature.
Passcode Or Password Protection: Some wallets do not require a password to open the app, possibly putting your Bitcoin at risk on unattended devices.
Proven History: Crypto is a dynamic space, with new wallets under development all the time. Consider well-established wallets for higher balances.
Backup Features: Most Bitcoin wallets use a 12-word or 24-word seed phrase, but some use a recovery file (Guarda) while others support split files encoded with your recovery seed (Trezor).
Final Thoughts On Bitcoin Wallets
Bitcoin wallet tech has improved over the years, with modern wallets supporting multiple address types and offering several layers of protection. While most wallets share similar features, they diverge in one key area: hot wallets vs. cold wallets. For many Bitcoiners, the best Bitcoin wallet strategy might be to press more than one type of wallet into service, keeping larger balances more secure while making day-to-day transactions easier.
Frequently Asked Questions
A cold wallet, in which the private keys are never exposed to the internet, offers the most security. Trezor and Ledger hardware wallets offer cold storage. Electrum wallet can also create a cold storage wallet on an air-gapped computer.
Exodus wallet and Coinbase both offer an easy-to-use experience for beginners.
Consider how you will use your Bitcoin and how often. Hardware or cold storage wallets offer better security but can be less convenient to use.
The pros of Bitcoin self-custody wallets include portability for your Bitcoin and the ability to design your own security strategy. Cons include the possibility that your wallet might become compromised or that you lose the recovery seed, the latter of which leaves your Bitcoin trapped in your wallet.