Arch Lending Review 2023: What To Know About Arch Lending Crypto Loans
With Arch Lending, borrowers can borrow in USD and stablecoins with almost a dozen cryptocurrencies supported. Available in the US only, Arch Lending has a unique take on the concept of crypto lending.
Last Updated:

August 24, 2023
Regularly Seen On: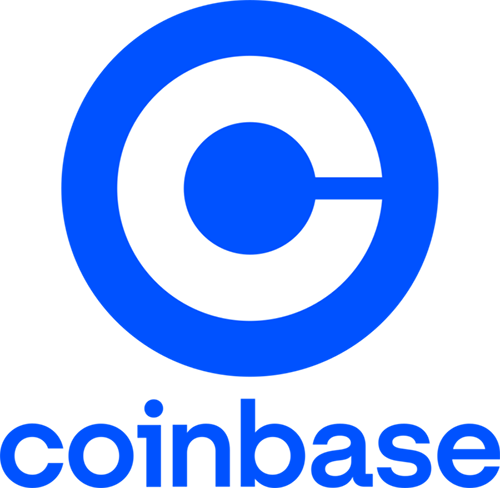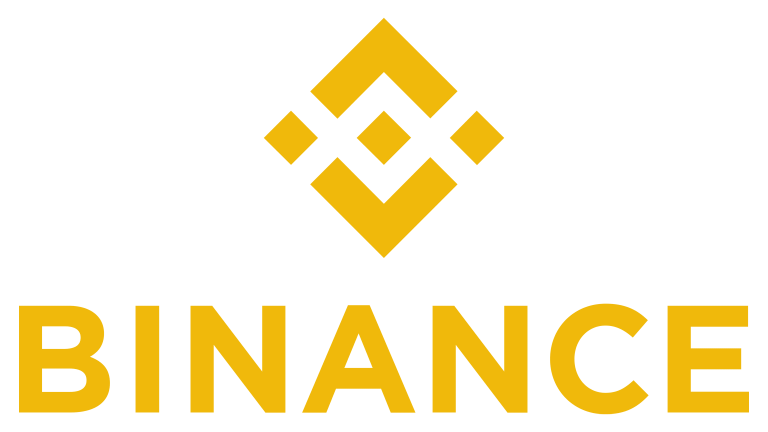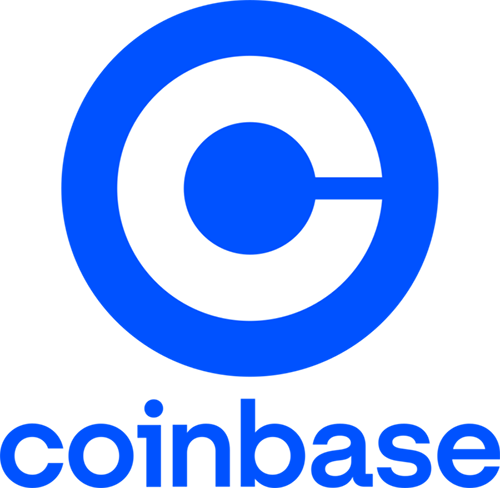 Our Take On Arch Lending
THE BOTTOM LINE:
The Bottom Line: Arch Lending is a US-based provider of overcollateralized crypto & fiat loans. Borrowers can take out loans in US dollars or USDC stablecoins against a variety of crypto assets and even equity shares in select high-growth startup companies. While it only supports 11 cryptocurrencies as collateral, Arch provides a high-quality experience for US borrowers looking to borrow US-denominated funds.
Pros
Use startup equity as collateral
Borrow fiat US dollars
Low APRs
Fully regulated and compliant in 31 states
Cons
New platform; launched in February of 2022
Loan funds limited to just USD and USDC
Not available outside the US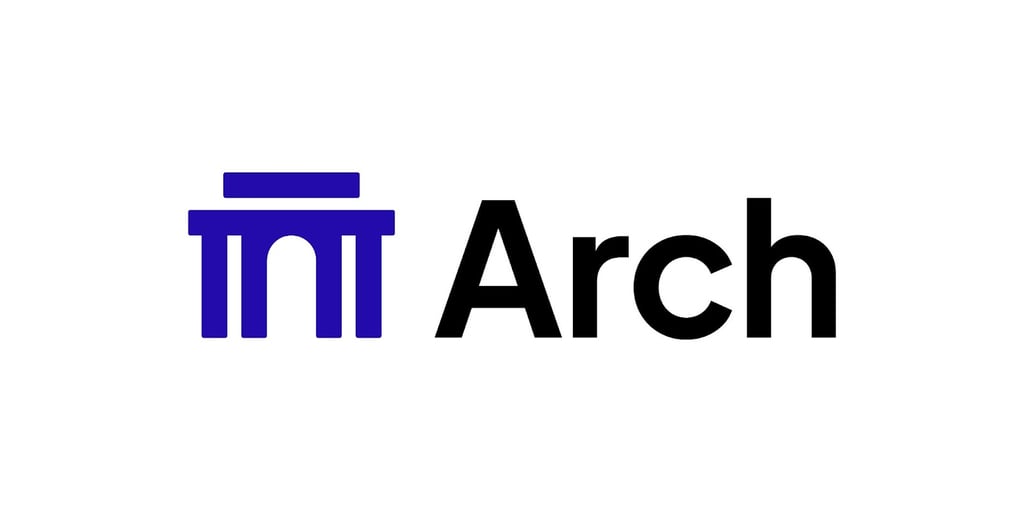 Via Arch Lending's Website
Support
ETH,BTC, AAVE, AVAX, +More
Token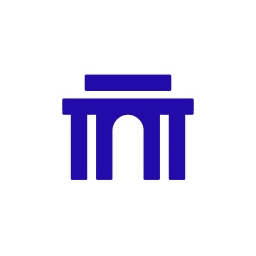 Arch Lending Overview
Supported Collateral Assets
Supported Borrow Assets
Interest Rate
LTV Range
Loan Term
Interest Rate Types
Other Fees
ETH BTC AAVE AVAX BCH LINK LTC MATIC SOL UNI WBTC

+ Equity shares from one of 33 approved private companies

Fiat USD & USDC
12%
Up to 65%
Up to 12 months
Fixed
Liquidation fee of 2%
What Is Arch Lending?
Arch Lending is a US-based borrowing platform that allows you to use your crypto assets as collateral to take out fiat USD and USDC loans. Arch puts a spin on the traditional crypto lending model by also allowing startup equity shares to serve as collateral for loans.
In the wake of high-profile collapses like FTX, Genesis, and Voyager, many crypto borrowers have become much more careful and discerning. Arch Lending appeals to this caution by making security and compliance a cornerstone of their business. The lender is fully licensed and compliant in 31 states and they hold all customer assets in BitGo (a leading crypto custodian). Arch also emphasizes that don't rehypothecate, or lend out, customer collateral.
If you're looking for no-nonsense USD or USDC crypto loans, Arch Lending stands out as a prime choice. Let's take a deeper look at Arch's innovative product.
Arch Lending Key Features
There are many lending options in the crypto market already, including popular centralized lenders and well-known DeFi protocols. While they provide a lot of similar benefits, Arch excels in several areas.
Startup Equity Backed Loans: Employees of select high-growth startups can put up their shares as collateral on Arch Lending. Borrow up to $5 million in non-taxable capital with an APR between 10% and 15% against your shares.
Fiat USD Loans: While popular lending solutions like Aave allow you to borrow every type of crypto under the sun, Arch Lending keeps it simple; they provide loans in USDC and fiat USD, so you can receive your funds directly in your bank account.
Regulatory-First Model: Arch Lending is fully regulated and compliant in 31 US states. Their regulatory-first model encourages peace of mind in users who may have been burned in DeFi schemes or shady exchanges.
Self-Repaying Loans (coming soon): An exciting upcoming feature on Arch Lending is the self-repaying loan that uses yield from your collateral to automatically pay down your loan over time, effectively lowering your interest rate.
Arch Lending Fees
In traditional lending, fees are a big part of the equation — providers charge application fees, origination fees, pre-payment fees, and fees for anything else you can think of. While crypto lending companies usually benefit from fewer fees, Arch Lending goes a step further with their zero-fee loans.
The only fee that you may be liable for is a liquidation fee of 2%, only charged if your LTV rises above 65% and your collateral has to be liquidated.
Our Expert Review Of Arch Lending
Arch Lending is a unique take on the familiar concept of crypto lending.
In addition to allowing you to collateralize your loans with crypto, the service allows users with equity in select Unicorn startup companies to use their shares as collateral — an innovative feature that unlocks liquidity for employees of large startups.
Arch Lending also takes full advantage of the crypto ecosystem by offering a "Self Repaying Loan" option that stakes your collateral and uses the yield to automatically repay your loan, effectively lowering your interest rate (coming soon).
Arch Lending's Funding Process
Borrowing from Arch Lending is easy and it only takes a few minutes for your funds to show up in your crypto wallet or bank account. Here's what the process looks like:
Decide on your loan amount and pick your collateral assets.
Sign your loan documents and complete the KYC process (which usually takes less than 5 minutes.)
Send your collateral to BitGo, Arch Lending's qualified custodian.
Receive your funds.
Crypto-Backed Loans
The main Arch Lending product is the crypto-backed loan.
You can use 11 crypto assets as loan collateral: Bitcoin, Ethereum, Aave, Avalanche, Bitcoin Cash, Litecoin, Chainlink, Polygon, Solana, Uniswap, and Wrapped Bitcoin. Arch also lets borrowers "cross-collateralize", meaning that you can use a combination of crypto assets to make up your total collateral.
Loan funds are distributed either in USDC or fiat USD, the latter being a novelty that's not available on many exchanges. Normally, borrowers have to take out a stablecoin like USDC or DAI and convert their funds to USD using an exchange like Coinbase, but Arch Lending lets you skip the middleman and receive your funds directly in good ole US dollars.
According to Arch Lending, loan interest rates are generally fixed at 12%, but they may provide variable rate loans on a case-by-case basis. Borrowers can take out loans at a loan-to-value (LTV) ratio of up to 65% — meaning that you can borrow the equivalent of 65% of your collateral in your loan. Loan terms are only up to a maximum of 12 months, however, which may deter borrowers with long time horizons.
Arch provides flexibility in the form of interest-only and principal + interest repayments. In interest-only repayment schedules, your monthly payment is only the accumulated interest of your loan, and the entire principal is due on month 12. Principal + interest repayment schedules, meanwhile, work much like traditional loans, requiring you to pay a portion of your principal + interest each month.
It's important to note that Arch Lending is only available to US customers in 31 states. You'll need to be a resident of one of these states in order to take out a loan: AK, AZ, AR, CO, CT, DC, FL, GA, HI, IN, IA, KS, KY, ME, MD, MA, NE, NH, NJ, NM, NY, NC, OK, PA, SC, TX, UT, VA, WV, WI, or WY. Each of these states also has a different minimum loan amount.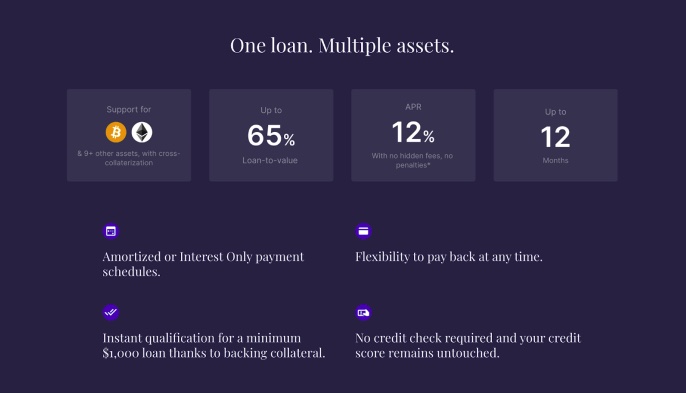 Startup Equity Backed Loans
Popularized by startup-friendly credit card Brex (where the Arch Lending CEO was an early employee), equity backed loans are coming to the crypto world thanks to Arch. The platform currently allows shareholders of certain high-growth startups to use their equity shares as collateral for taking out USD and USDC loans.
At the moment, Arch accepts equity collateral from 33 startups including Canva, Discord, Stripe, and several other well-known private companies. Borrowers get to keep their shares and they can borrow up to $5 million dollars at an APR between 10% and 15%. An important note here is that the maximum LTV of equity backed loans on Arch is only 35%, and they require borrowers to go through a traditional credit check. However, equity backed loans have flexible payment schedules and terms of up to 5 years.
Startup equity has become a respected asset class over the last decade. As companies are staying private longer and attaining higher and higher valuations, lenders like Arch help shareholders get access to liquidity for paying off debt, general expenses, or other investments — all while avoiding capital gains tax.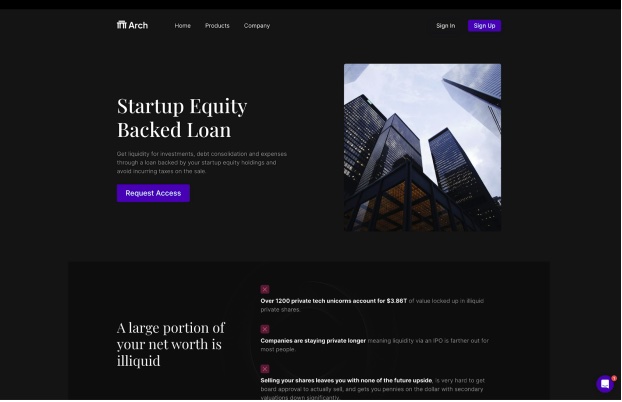 Institutional Loans
Arch Lending also has a dedicated loan product for institutional borrowers.
Institutional loans operate similarly to the company's crypto loans, providing fiat USD and USDC in exchange for crypto collateral. According to the Arch team, institutional loans are handled on a case-by-case basis, so LTVs, loan terms, and loan amounts can be flexible. Institutions may even be able to get loans in cryptocurrencies like BTC and ETH rather than just USD and USDC.
Arch Lending touts a "white glove service" for its institutional loan borrowers, with a dedicated arch representative available at all times to answer questions.
The Self Repaying Loan Feature
One of the most exciting upcoming features of Arch Lending is their "self repaying loan" strategy. While that may sound too good to be true, it actually takes advantage of a tried-and-true crypto mechanism: staking.
Self repaying loans work by staking your collateral assets and using the yield to pay down your loan. This feature is not yet available on Arch Lending, but, according to the founders, it's coming soon and will support loans collateralized by ETH.
Here's a bit more about how self-repaying loans work:
Let's say you put up $100,000 worth of ETH in collateral and take out a $65,000 loan, at a 12% APR.
Over the 12-month lifetime of your loan, you will accumulate a total of $7,800 in interest.
If your $100,000 of ETH is staked during this time, however, it will accumulate some yield. Let's imagine a reasonable estimate of 5% APY, which would total $5,000 in yield.
If you deduct this $5,000 from your $7,800 in interest, you will only be responsible for paying $2,800 in interest out of pocket — equivalent to only a 4.3% APR, which is much lower than your initial 12%.
Self-paying loans provide an exciting means of meaningfully reducing your APR without taking on much risk. While some DeFi protocols have experimented with this option in the past, Arch Lending will be one of the first regulated lenders to provide it, once the feature is launched.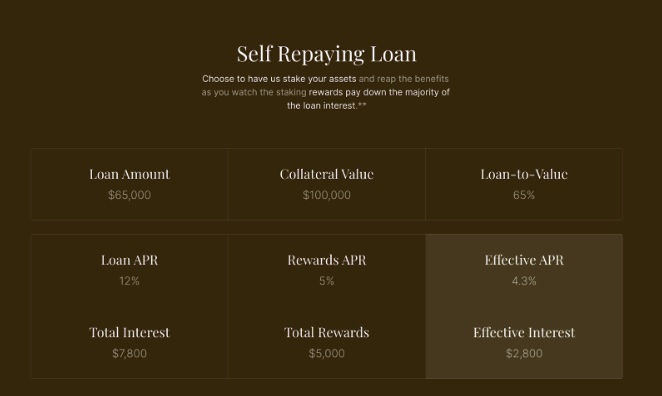 Interface
The Arch Lending interface is well-organized and straightforward.
When you first begin the process of taking out a loan, you're greeted by a page that asks you to fill in your loan information and indicate what assets you'd like to put up as collateral.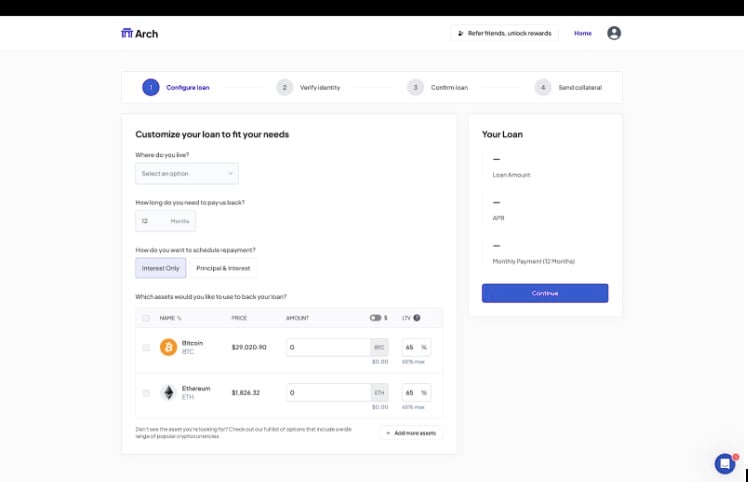 Once you have determined the details of your loan, the next step is to select how you would like to receive your funds. You can get your money either via a crypto wallet or directly in your bank account through a wire or ACH.
The final step in the process is to go through Arch Lending's KYC identity verification process. You will have to provide identifying information like your phone number, name, address, and social security number, and you may also need to upload a copy of your driver's license.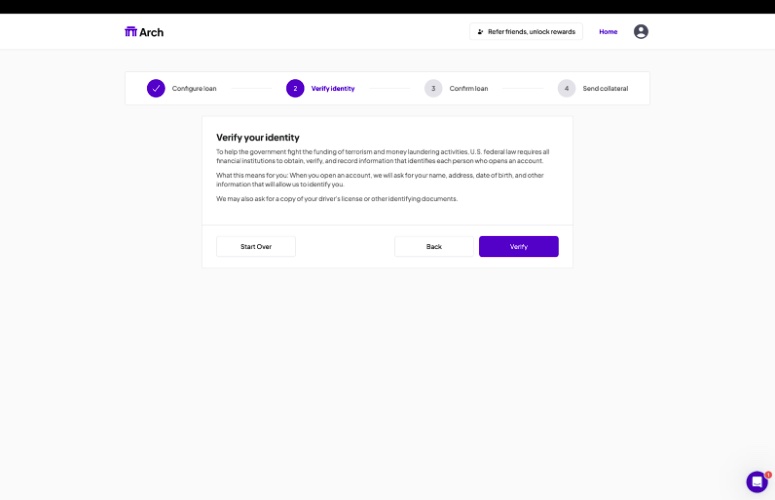 Once your information has been verified, you can confirm your loan details, send your collateral, and you will receive your loan funds in just a few minutes.
Customer Service
Arch Lending provides two primary contact methods: a chat widget on their website, and dedicated support through their support@archlending.com email address.
I tried out both options and found quick and helpful responses to my questions within just a few minutes through their email, and almost instantly through their website's chat widget. I also noticed that I was speaking directly to Dhruv, the CEO of Arch Lending, so I felt like I was in good hands with regards to any sort of questions that I may have.
Arch Lending Referral Program
Like many other projects, Arch Lending has a referral program in place to help onboard new users.
Each person that you refer receives a 0.5% reduction in the APR on their first loan, while you receive rewards as you invite more people:
First invite: 10% increase in LTV
Third invite: 10% increase in LTV, 1% reduction in APR
Fifth invite: 15% increase in LTV, 1% reduction in APR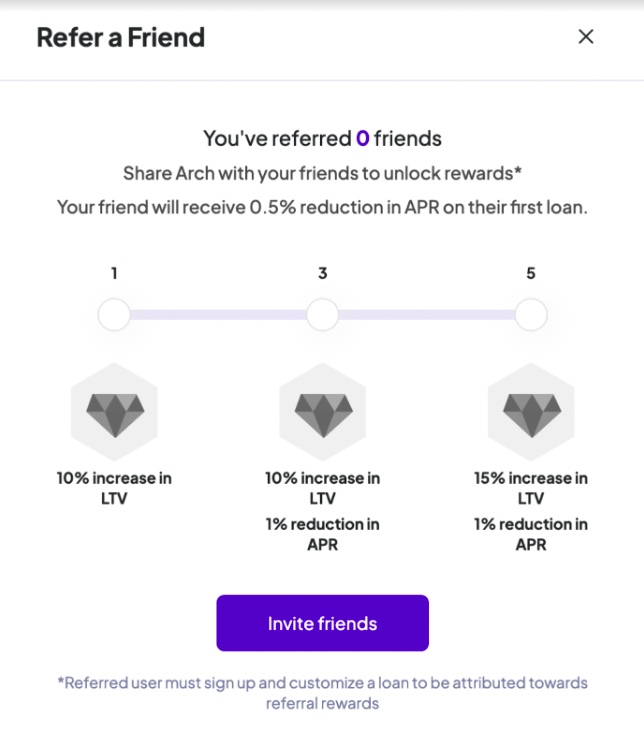 Who's Arch Lending For?
People who want to borrow in the US: Arch Lending was created with US borrowers in mind. Thanks to the lender's regulatory compliance in 31 states, and their support for loans in fiat USD, Arch is a great option for anyone based in the US.
People who want to use their startup equity as collateral: Shareholders and employees of select high-growth startups can use their shares as collateral to take out loans of up to $5 million through Arch Lending.
People who are security-conscious: All customer collateral is stored in institutional-grade custody through BitGo. Arch Lending also provides a $250 million insurance policy on all client funds, so you can deposit your collateral with peace of mind.
Who's It Not For?
People outside the US: In order to take out a loan from Arch Lending, you have to complete a KYC process as a US resident of one of 31 states. If you're anywhere else in the world, you won't be able to use the service.
People who want to borrow cryptocurrencies: Arch Lending provides loans in USDC and fiat USD. If you're looking to borrow BTC, ETH, or any other cryptocurrencies, you won't be able to do so through Arch.
People who want to use DeFi: Borrowing from a decentralized protocol like Aave or Compound is a fast and reliable process that's preferred by some. Arch Lending is a centralized lender, so you'll need to verify your identity and be ok with a limited range of loan terms, APRs, and LTVs.
Arch Lending Alternatives
There are a wide range of crypto lending platforms. The two main categories of lenders are DeFi lenders and CeFi lenders; Arch Lending is the latter. CeFi alternatives include Nexo and CoinRabbit, so let's take a look at how Arch Lending stacks up.
Arch Lending Vs. Nexo
Nexo is a well-known crypto exchange that also has an entire ecosystem including a lending product. Interest rates on Nexo go up to 13.9%, which is meaningfully higher than the 12% Arch Lending offers, but Nexo also supports over 60 cryptocurrencies and provides loans with an LTV of up to 90%.
| | | | | | |
| --- | --- | --- | --- | --- | --- |
| Supported Collateral Types | Interest Rates | Origination Fees | Loan Types | LTV Range | Min/Max Loan Size |
| 60+, including BTC, ETH, BNB, DAI +more | 0% – 13.9% | Custom repayment schedules | Custom repayment schedules | 15% – 90% | $50 to $2,000,000 |
Arch Lending Vs. CoinRabbit
CoinRabbit supports over 130 different collateral assets and provides loans in minutes. On the flipside, as with Nexo, the lender has a higher APR than Arch Lending. If you're looking for high LTV loans using exotic crypto assets, CoinRabbit is a good choice, but if you're borrowing USD and you want the best rates, Arch Lending may still be your preferred option.
| | | | | | |
| --- | --- | --- | --- | --- | --- |
| Supported Collateral Types | Interest Rates | Origination Fees | Loan Types | LTV Range | Min/Max Loan Size |
| 138, including BTC, ETH, XMR, XRP, & more | 12% to 13.8% | 0% | Unlimited loan term | 50% – 90% | $95 minimum or 50% of collateral, no maximum |
Is Arch Lending Safe To Use?
Due to the ever-changing nature of crypto, we cannot accurately say how safe and secure a product is now or will be in the future. We have examined a variety of factors to determine how safe we believe Arch Lending is, but please always use caution and do your own research. Read on to get a sense of our findings regarding the security of Arch Lending.
The safety of customer funds is a big focus for Arch Lending. Not only is this focus echoed across their website on almost every page, but they also rely on industry leader BitGo for securing customer funds. BitGo is one of the leading institutional custody providers for crypto assets and they've built a reputation for reliability and excellence, meaning your collateral funds are well-protected with a trusted custodian.
Arch Lending also emphasizes that they do not "rehypothecate" customer assets, meaning that they don't lend out your collateral to earn yield (as exchanges like the now-defunct FTX did). The lender is also fully compliant and regulated in 31 US states — which is impressive given how difficult it can be to obtain regulatory licenses as a financial institution in the US.
Arch partners with law firm Goodwin Procter LLP for their legal and compliance side, and performs KYC (know-your-customer) checks on all clients.
Finally, Arch Lending retains an insurance policy which insures customer funds for up to $250 million against theft or loss of keys.
Arch Lending Founders
Arch Lending was founded by Dhruv Patel (CEO & co-founder) and Himanshu Sahay (CTO & co-founder).
Patel worked at Brex, a financial services company that provides business credit cards to startup companies. Sahay has an extensive engineering background at large technology companies like Snapchat, Tinder, and Bird Rides.
Who Has Invested In Arch Lending?
Investors in Arch Lending include respected venture capital firms like Tribe Capital, Castle Island Ventures, Global Founders Capital, and others.
So far, the company has raised $2.8 million in a seed round.
Where Is Arch Lending Licensed?
Arch Lending is licensed in the US, with full compliance in 31 states including AK, AZ, AR, CO, CT, DC, FL, GA, HI, IN, IA, KS, KY, ME, MD, MA, NE, NH, NJ, NM, NY, NC, OK, PA, SC, TX, UT, VA, WV, WI, and WY.
It's important for lenders to be licensed given that they custody large sums in the form of customer collateral. Getting the thumbs up from US regulators is a very positive signal since US financial regulations are some of the most thorough and stringent in the world.
Final Thoughts On Arch Lending
For US borrowers looking for USD or USDC, Arch Lending is a compliant and reliable partner.
While you may be able to find more supported cryptocurrencies or longer loan terms elsewhere, Arch's focus on security and client peace of mind makes them a perfect choice for US borrowers. The added option of taking out a loan against your startup equity only makes an already good deal that much sweeter.
Frequently Asked Questions
Arch offers two types of loans:
Interest-only

Principal + Interest 
An interest-only loan requires you to make monthly payments that are equivalent only to the amount of interest accumulated and pay your entire loan sum all at once in the final month. 
A principal + interest loan, on the other hand, works much like a traditional loan where you pay down some amount of your interest and your principal each month.
Loans funded in USDC should appear in your crypto wallet in minutes, while fiat USD loans taken out before 5 PM will appear in your bank the same day, or at the beginning of the next business day if it's after 5.  
Yes, you can pay off your Arch Lending loans at any time without any fees or penalties.
You can make repayments in either fiat USD or USDC
All Arch Lending loans require a "loan to value" ratio of 65%. If your loan goes above this ratio due to fluctuating market prices, your collateral may be sold to cover your loan. 
This is known as a "liquidation" and incurs a liquidation fee of 2% of the value of your collateralized assets.