Where to Buy Solana (SOL)
Compare the top places for buying SOL as of December 5, 2023
Published: June 9, 2023
|
Last Updated:

October 30, 2023
Like movie-icon Rocky, SOL is the crypto that never quits, even after taking a beating. Similar to Ethereum and Cardano, Solana supports smart contracts and NFTs but at a fraction of the transaction cost found with similar Ethereum transactions. It's faster too.
Want a ticket on the SOL train? This guide details where to buy Solana and the simple steps to get started.
Milk Road's Picks: Where To Buy Solana
Several well-known exchanges offer SOL, each with its advantages. Here are our top picks:
Coinbase: Best For Crypto Selection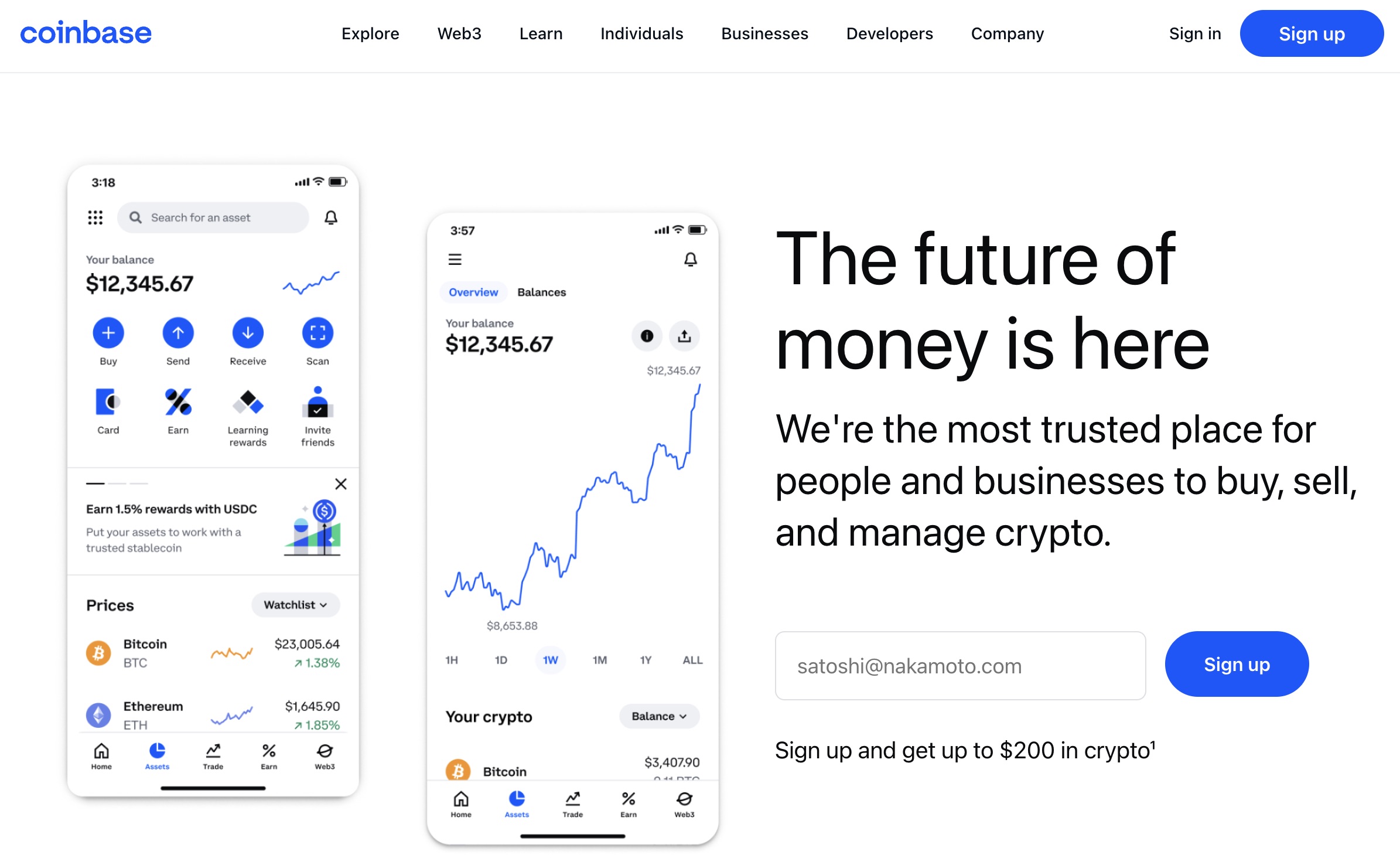 ---
Coinbase Fees And Payment Methods
Trading Fees
Supported Payment Methods
Limit Order: 0.4%
Market Order: 0.6%
Simple Buy: $0.99 up to $2.99 (up to $75 trades), variable above $75 + spread
Wire transfer, ACH, Debit cards, PayPal
---
Pros
Easy to use interface
Wide selection of cryptos, including SOL
Native support for SOL in Coinbase Wallet
Cons
High fees for simple Buy & Sell box
---
Why We Like Coinbase
In a market where crypto exchanges sometimes pause withdrawals or close up shop altogether, Coinbase has been rock steady. They're not the cheapest exchange you'll find, but if you choose to keep your crypto on an exchange, Coinbase is regarded as one of the safer choices.
Pro tip: Use the Coinbase Advanced trading platform to save on SOL trading fees.
---
Kraken: Best For Low Fees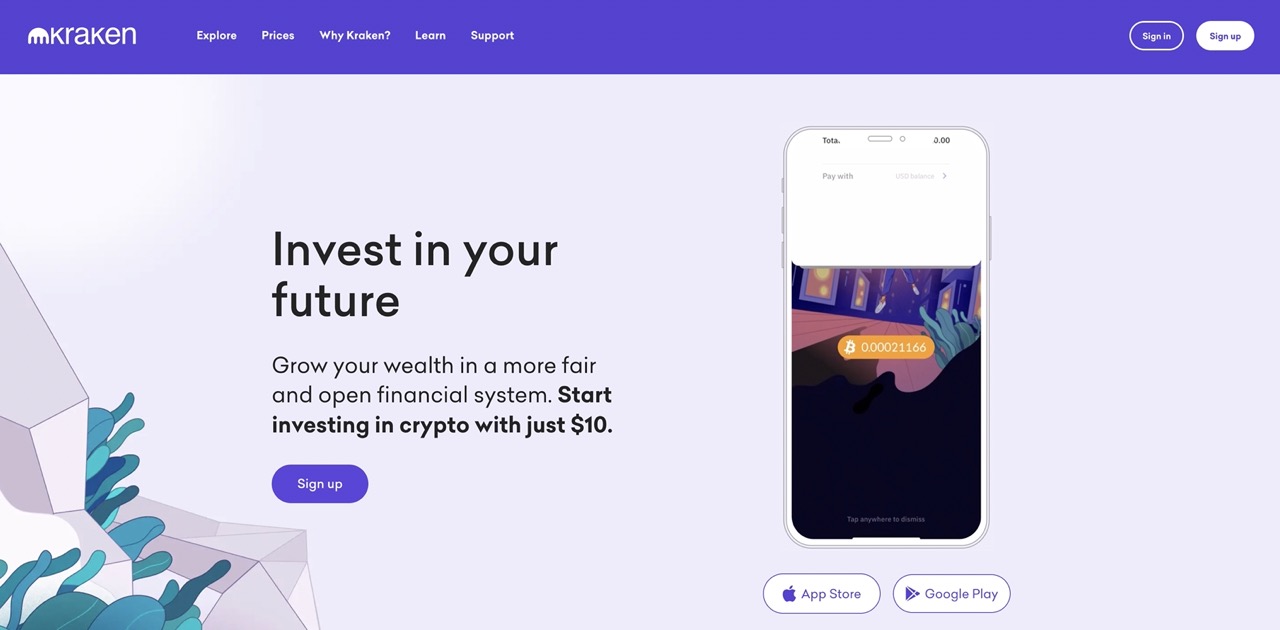 ---
Kraken Fees And Payment Methods
Trading Fees
Supported Payment Methods
Limit Order: 0.16%
Market Order: 0.26%
Instant Buy/Sell: Variable "display" fee + spread
Wire transfer, ACH, Debit cards
---
Pros
Newbie-friendly Instant Buys
Account-level proof of reserves
One of the oldest crypto exchanges
Cons
High fees for Instant Buy/Sell
---
Why We Like Kraken
Kraken has offered reliable crypto trading since 2011, longer than any other exchange in our roundup. The combination of low trading fees for SOL on Kraken's Pro exchange and transparency backed by proof of reserves makes Kraken of the best exchanges to buy SOL and other cryptos.
---
Gemini: Best For Ease Of Use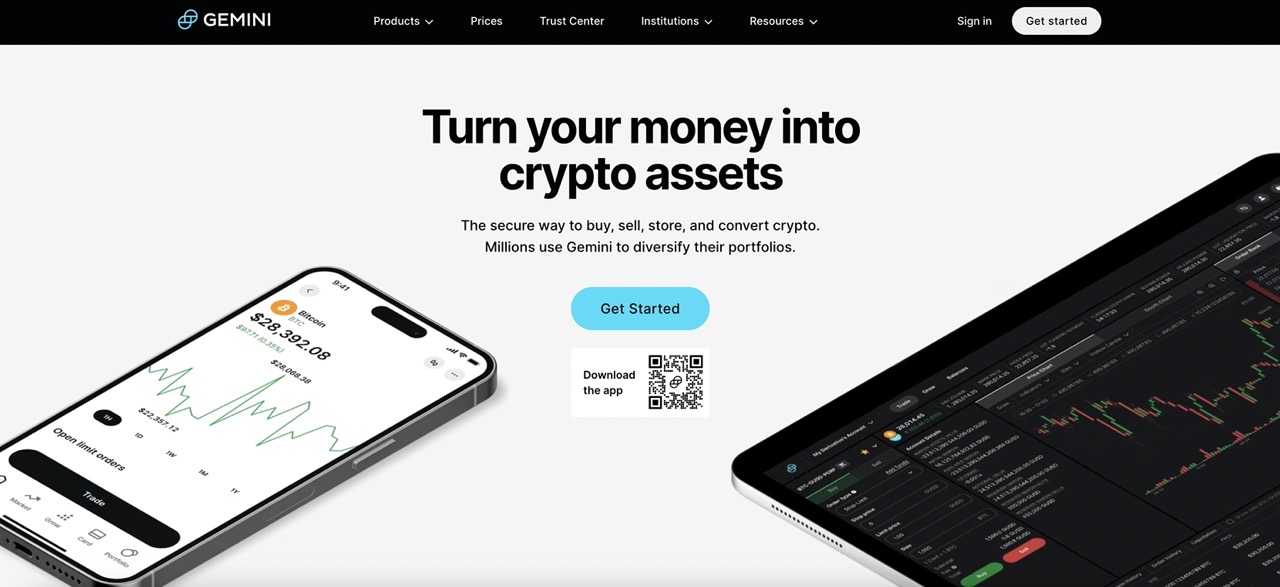 ---
Gemini Fees And Payment Methods
Trading Fees
Supported Payment Methods
Limit Order: 0.20%
Market Order: 0.40%
"Web Fee": $0.99 to $2.49 up to $200, $1.49 above $200
Wire transfer, ACH, Debit cards, PayPal
---
Pros
Easy for beginners
PayPal support
Cybersecurity and data protection certifications
Cons
High fees unless using ActiveTrader platform
Limited selection of cryptos (~100)
---
Why We Like Gemini
While Gemini doesn't have the widest selection of cryptos, you'll find all the big names, including SOL. The platform is easy to use for those new to the space and also offers an ActiveTrader platform with lower fees for experienced users. PayPal support is icing on the cake, making Gemini a good fit for freelancers and those who prefer not to use their bank account for crypto.
---
How to Buy Solana (SOL)
Step 1: Choose A Wallet
To store your SOL tokens, select a compatible wallet, such as Coinbase wallet, Exodus, or Phantom. Ledger hardware wallets also support SOL.
Step 2: Choose A Crypto Exchange
Select an exchange where you can buy SOL, such as Coinbase or Binance. Centralized exchanges generally require ID verification. Also, select a funding method, such as a bank account or debit card, to link to your exchange account.
Note: You can't buy Solana with a credit card on most exchanges. However, Nexo does support credit cards for crypto purchases, though not in the United States.
Step 3: Decide On The Amount You Want To Purchase
Choose an investment amount and place a market order or limit order to buy SOL on the exchange you chose. Limit orders typically have lower fees.
Step 4: Store, Transfer, Or Use Your SOL
The exchange where you purchased SOL can also hold your SOL tokens in a custodial wallet, but many crypto traders prefer to move their tokens to a self-custody wallet, like those mentioned in Step 1 above.
Why Does Anyone Buy Solana?
In its short history, SOL rocketed to the top of the crypto market, typically ranked in the top 10 or top 20 projects by market capitalization. Much of Solana's appeal centers around the network's ability to run smart contracts combined with faster transaction speeds and lower fees than competing networks like Ethereum.
Investors choose SOL for several reasons.
Solana is faster than Ethereum. While Ethereum remains the leading smart-contract blockchain, the network still averages about 12 transactions per second. Solana is built to handle up to 65,000 transactions per second, with blocks validated in just 400 milliseconds.
Solana is a leading blockchain for NFTs. Non-fungible tokens (NFTs) continue to grow in popularity and scope, and Solana is one of the top blockchains for minting and trading NFTs due to the network's low costs.
Solana benefits from an enthusiastic community. A large community of Solana devotees creates a vibrant trading market for SOL. Solana also trades on most major exchanges.
Solana offers low fees. Whether you need to send SOL tokens to another wallet, buy an NFT, or interact with a smart contract, Solana typically costs just a fraction of a penny in transaction fees.
The Solana ecosystem is growing. High-profile projects like STEPN, a fitness-based play-to-earn app, and Star Atlas, a leading metaverse project, are part of a growing list of Solana-based applications.
Is SOL Being Used?
Current averages show over 2,000 SOL paid per day in transaction fees throughout the network, half of which are burned. The 24-hour trading volume as of this writing is about $717 million.
Staking: Solana has one of the highest staking rates in the industry, with nearly 70% of the eligible supply staked.
Games: Solana's network speed and low fees make it well-matched to gaming. Mini Royale Nations is one of the best examples, combining a high-action first-person shooter with NFTs.
DeFi: Decentralized finance (DeFi) applications like Saber allow traders to swap tokens or earn yields. Marinade Finance, another popular Solana DeFi app, enables liquid staking for SOL tokens.
NFTs: Solanart brings NFTs to the Solana community, boasting hot projects like Neopets Metaverse and upgrade gear for ev.io, another first-person shooter game.
Peer-to-peer payments: The Coinbase wallet and Binance Pay (available with the Binance.US mobile app) both make it easy to send SOL to friends and family who have an exchange account.
Frequently Asked Questions
All crypto investments are speculative, but there are reasons for optimism with Solana. Following the FTX fallout, SOL saw a rapid price recovery, spiking nearly 70% in two weeks. Development of the Solana network continues, and new projects expand the ecosystem.
The Solana Foundation is a non-profit organization dedicated to growing the Solana network in a secure, decentralized way. The foundation provides validation servers and grants to help grow and support the Solana community.
Solana has over 3,400 validators worldwide, each working independently. However, a larger percentage of SOL tokens is held by insiders and early investors compared to competitors like Ethereum and Cardano.
Proof of history is an agreement on which transactions took place at which time, like timestamps. These timestamps play a key role in Solana's network speed.
You can make up to 7% or more staking Solana, depending on where you choose to stake. Staking through exchanges may provide a lower yield due to fees charged by the exchange. Milk Road's Solana staking guide details the various options for SOL staking.
Yes. Kraken offers credit card funding for Solana purchases. Purchases funded by credit cards cannot be withdrawn for 72 hours.
Yes. Several exchanges, including Coinbase and Kraken, offer debit-card funding for Solana purchases.
Yes. Coinbase and Gemini both allow PayPal deposits and offer SOL tokens for trading.
Crytpo exchanges like Coinbase let you buy Solana instantly with no wait for settlement. However, expect to invest some time in getting your ID verified, a process required by financial product providers that takes about 5 to 10 minutes in most cases.
Here are the steps you'll need to take.
Open an account.
Verify your identity.
Set up a funding source, such as a bank account.
Find SOL in the trading area of the app.
Choose your desired amount and make buy SOL.
Crypto.com and Kraken both offer lower buying fees compared to Coinbase. As a caveat, Coinbase offers more payment options and multiple ways to access your trading account. Crypto.com now only supports purchases through its mobile app.
Buying fees on Crypto.com are 0.0750% for limit or market orders. Kraken's buying fees are 0.16% for limit orders or 0.26% for market orders.