Crypto.com Referral Code 2023: What To Know About The Pros, Cons, & Features
Last Updated:

June 27, 2023
Our Take On Crypto.com
THE BOTTOM LINE:
While many exchanges may specialize in specific parts of the crypto market, Crypto.com is a solid option with a wide range of features. While the exchange doesn't support certain types of conventional coin-to-coin crypto trading or transactions, the platform makes up for it with a slick user interface, unique features, and plenty of avenues for user growth.
Pros
Options for lending, investment, and payment, including a suite of crypto debit cards
Places a heavy emphasis on earning opportunities
CEX platform, which means more company accountability
Offers all of the expected platform features
The mobile app is versatile and user-friendly
Cons
Track record of poor customer support
Potentially questionable origins
Features aren't terribly impressive compared to other exchanges
May be less than desirable for desktop users

Via Crypto.com's Website
Support
BTC, ETH, SOL +More
Token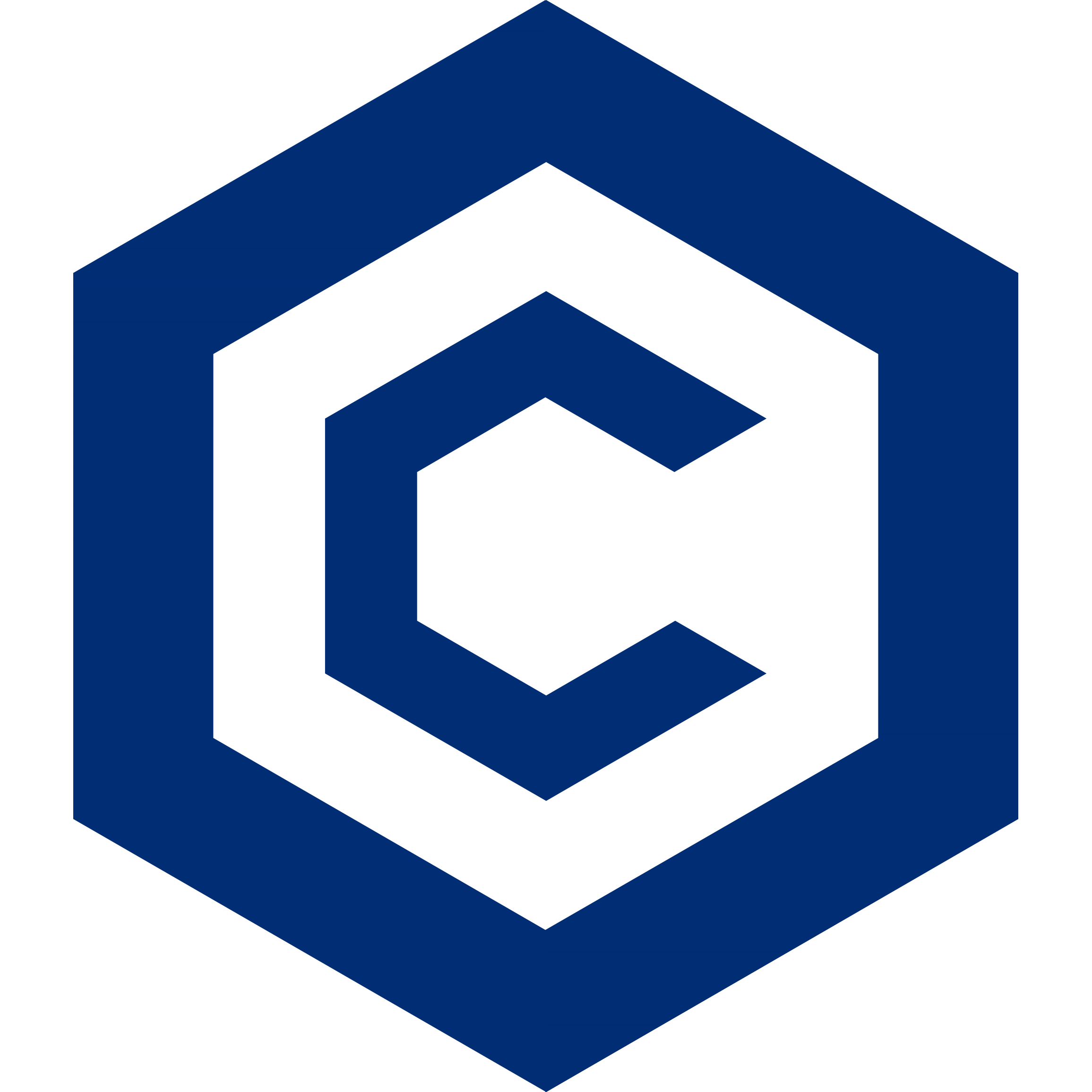 Crypto.com is a one-stop-shop for users to buy, spend and save cryptocurrencies such as Bitcoin and Ethereum. With a multitude of staking options to unlock various features such as interest rewards, cash-back and rebates, the company is strongly geared towards everyday individuals looking to make the most of their digital asset holdings.
It's not just a full service platform, either. It's also one of the most well-known platforms available on the market, thanks in major part to the company's widespread marketing efforts. Recent marketing campaigns have included using Matt Damon in Crypto.com's commercials and the contentious sponsorship of the Los Angeles stadium formerly known as the Staples Center. But while Crypto.com may be one of the more widely recognizable names in crypto, is this platform really a solid choice? Here's what you should know.
Crypto.com Referral Code For October 2023
Want to earn some bonus crypto to add to your Crypto.com account? If you sign up for a Crypto.com account using the referral code "Defirate" and stake at least 1,000 CRO, Crypto.com's native token, you will be eligible to receive a sign-up bonus of up to $50 worth of CRO.
Here's what you may be eligible to earn by using this referral ID:
Stake between 1,000-4,999 CRO* — Receive $10 worth of CRO
Stake 5,000+ CRO** — Receive $50 worth of CRO
| | |
| --- | --- |
| Crypto.com Referral Code: | Defirate |
| Sign-Up Rewards: | Up to $50 worth of CRO |
| Referral Requirements: | Users who stake at least 1,000 CRO (limited to users staking CRO for the first time) |
| Last Verified: | June 2023 |
*Only your first CRO stake amount is used to calculate the sign-up bonus
**CRO received as a bonus does not count toward the staking requirement
Crypto.com Pros And Cons
Crypto.com Pros
Offers A Suite Of Features
One of the big draws of Crypto.com has been its ability to put into action the idea of a crypto-backed Visa debit card. Other companies have attempted to create crypto-backed debit cards in the past, including TenX, FuzeX, and Centra, just to name a few, but none have been quite as successful as Crypto.com. And these days, the suite of debit cards Crypto.com offers is one of the main selling points for utilizing this platform.
Crypto.com currently offers five different card tiers, and the card tier users qualify for depends on their stake in Crypto.com's native token, CRO. There are staking requirements for each card, with tiers that range from $0 to $400,000 worth of staked CRO. Each card also offers unique crypto-back rewards, benefits, and discounts as well. For example, the highest level tier, Obsidian, gets 10% off an AirBnB trip a month. That is offered alongside every other benefit that is offered with the lower tiers.
A Big Emphasis On Earning
Savings also plays a big role in the larger Crypto.com ecosystem. Seeing as the platform currently offers a "credit" or borrowing service, it only seems logical that it would incentivize users to store more assets in the platform by offering strong savings rates on a number of digital assets and savings coins.
With Crypto Earn, the more MCO you stake and the longer you stake for, the higher your savings APR becomes. As it is currently written, users will earn the highest savings on when staking CRO, followed by stablecoins and then inherently volatile assets. The savings periods are currently written in three and one-month intervals, with an ability to earn a flexible savings rate for those who wish to be able to withdraw at any time.
When lending via Crypto Earn, users agree to "lock" the asset they wish to lend for a predetermined amount of time. At the time of writing, Crypto Earn currently supports its own tokens (MCO and CRO) along with digital assets such as BTC, ETH, LTC, BNB, XRP, MKR, LINK and BAT. Stablecoins supported on the platform include USDC, DAI, USDT, PAX and TUSD.
It's important to note that while MCO staking can be seen as a Crypto Earn "multiplier", users are required to deposit the specific assets they wish to earn interest on. Interest is listed as "simple daily interest" and will not be compounded.
Company And User Accountability
Another compelling reason that users choose an exchange like Crypto.com is the relative safety of their investment. While crypto is a relatively new landscape, Crypto.com is an established platform and an established company. It has consistently risen through the ranks since its inception back in 2016, and places a strong emphasis on the security of the platform.
One of the key security features is the platform's focus on "cold storage" for user-owned assets, which keeps users' crypto safer. All Crypto.com user-owned crypto assets are stored offline in a cold storage, with high-level verification and monitoring measures in place. Crypto.com has also partnered with the security group Ledger to create a "Ledger Vault" as an added measure of protection.
In contrast, the company keeps corporate-reserved funds in their "hot wallets," which keeps the trades moving smoothly and safely. Fiat currencies that users may have stored in the exchange are held in custodian bank accounts.
Mobile App Is Well-Developed And User-Friendly
The cryptocurrency market is infamous for being volatile and it can change rapidly from minute to minute. Many users rely on this volatility to make gains, which means that they rely on the ability to make trades and need to access this exchange through the mobile app. Rather than being required to get to a laptop or their home workstation to make these time-sensitive trades, they can do everything from right where they are.
On top of this, the app is user-friendly, and the entire experience, from creating an account to verifying user identity to making trades, is simple and relatively painless. In addition, mobile capabilities in relation to the crypto market have been severely under-utilized, but Crypto.com's app is helping put an end to that.
Offers Most Features Users Are Looking For
While Crypto.com has its downsides, another big draw is that it offers nearly every feature a user would want to access, and the interface feels well-polished and functional. But it's not just a slick interface that sells it; the platform also offers other features that make it a draw for a wide range of users. That includes low fees for trades, lending options, and the option to provide liquidity in exchange for rewards system. In other words, there's a little bit of something for everyone.
Crypto.com Cons
Track Record Of Poor Customer Support
In general, the user consensus regarding Crypto.com's customer support system isn't great. Many users have complained that the customer service options with this platform are slow and unreliable. It's also relatively limited in its scope. Finding a human to interact with can be tricky, and most customer service interactions take place through an automated system that attempts to solve the issue. If it can't, the system then requires users to wait until a live customer agent is able to reach back out. This can mean long wait times and ongoing or unresolved issues for users.
Potentially Questionable Company Origins
The company that many of the founders worked on prior to Crypto.com's creation, Ensogo, closed its doors in 2016 – which was just prior to Crypto.com being formed. The reasons behind Ensogo shuttering are relatively vague, which doesn't help to instill much trust in users, either. In fact, there have been speculations that the company had serious problems, such as unstable cash management and an inability to pay out reward promises. There were also unexpected layoffs, and it caused the public sentiment for Ensogo to tank as a result.
Web App Is Not The Best For Power-users
Users who prefer to use laptops or desktop computers to handle their crypto assets will likely find the U.S. version of the Crypto.com web app lacking – especially when it comes to the market exchange. The website offers just a fraction of the tokens listed on the mobile app and the interface isn't as clean or easily navigable either.
The U.S. Crypto.com website is a relatively new addition to the company portfolio, so it's likely that it will be improved upon over time. At the moment, however, the mobile app is the more enticing option of the two.
Competitor Platforms Can Be More Impressive
While Crypto.com offers all of the basic features users are looking for, it doesn't offer much in the way of platform functionality that stands out. Other than the debit card lineup, it would be hard to pinpoint why a user would choose this platform over many competitors. that a user would choose them over one of the competitors.
While the fees are low, they aren't the lowest. And, while the selection of tokens is large, it's not the largest. It does have an accessible interface and mobile app, but other platforms, like Coinbase, can be a lot more beginner-friendly. The easy access to basic features is what generally pulls users to this platform, and Crypto.com does just enough to keep people engaged.
What Crypto.com Is Best For
Accessing the basic tools crypto users are looking for
Users looking for a platform with multiple safety features in place
An easy token trading system
A wider-than-average selection of coins
OTC desk trading for high-net-worth individuals.
Key Features Of Crypto.com
Crypto Rewards Debit Cards Lineup: The Crypto.com Visa debit card lineup is one of the most unique aspects of the exchange, and the platform is certainly one of the best options for crypto rewards cards on the market.
Low Fees: With the potential fees as low as 0.04%, the platform has a strong appeal for users who are looking to maximize their gains through regular trades.
Wide Range Of Tokens: There are currently 267 tokens listed on the mobile app, which means that this platform likely offers token options that will appeal to even the most experienced crypto users.
Web And Mobile Apps: While the web app isn't as fully fleshed out as the mobile app, having multiple platform options to choose from is a major selling point for the average user.
Cryptos Listed On Crypto.com
Bitcoin (BTC): Up to 6% p.a.
Ethereum (ETH): Up to 6% p.a.
USD Coin (USDC): Up to 8.5% p.a.
267 other cryptos listed for trading
Fees For Using Crypto.com
Crypto.com has a relatively simple system for defining its fee ranges, and it's primarily based on either the user's investment in its native coin, CRO, or on the exchange as a whole. Depositing capital to the platform can be done with no fee, and the withdrawal fees are dependent on the value of the coin. Crypto.com lists all its fees on its website.
| | |
| --- | --- |
| Action | Crypto.com Fee |
| Trading | 0.04%–0.40% |
| Withdrawal | Varies on a per-coin basis |
| Deposit | None |
Alternatives To Consider
Coinbase: Good For Ease Of Use
For many traders, less is more, meaning less complicated in this case. Coinbase's platform offers fewer ways to earn on crypto but still provides clean and easy-to-understand options to earn a yield, such as staking. Switching to Coinbase's Advanced trading saves boatloads on trading fees combined with charts and indicators that can help guide your trades.
Uniswap: Good For Users Who Want To Retain Custody Of Their Assets
For many users, the fact that they must turn over custody of their crypto assets in order to interface with a centralized market is a very big negative. That's not the case with Uniswap, which is a trailblazing decentralized exchange. While it requires a little bit more technical knowledge to interact with this platform, it may provide big benefits in return.
Is Crypto.com Right For You?
Crypto.com has a bit of something for everyone, but it may be best for beginner to moderate crypto users. In those cases, Crypto.com will probably feel like a clean, easily navigable way to trade, stake, and swap. And, with the low fees, high trade volume, a wide array of token options, and top-notch security, it offers some big benefits. Whether or not they're enough to make it a better choice than another platform for seasoned users, however, is another question entirely.
Final Thoughts On Crypto.com
Crypto.com thrust its way into the forefront of the modern crypto market through extensive and well-managed marketing, coupled with a consistent platform that's easy to learn and navigate. Users who are looking for low fee rates, wide selections, safety measures, and other basic features will likely find a use for this centralized exchange. And, at the very minimum, this platform is a good way for new crypto users to get their footing before moving on to the more robust but tech-heavy options.
Find More Crypto Exchange Referral Codes
Methodology
MilkRoad.com reviews cryptocurrency and Web3 products, services, and operators based on five quantifiable metrics to help crypto users understand how they compare based on similar metrics. For the best centralized exchanges, our editorial team compared customer support, 30-day trading volume, fees, cryptocurrencies available to trade, and average mobile app ratings from each operator to rate the top competitors in the space.
Frequently Asked Questions
Yes, your crypto is likely safe when using Crypto.com. While any platform can be at risk of hacking or other issues, Crypto.com has numerous safety measures in place. That, coupled with the vetting process that users are required to complete prior to joining Crypto.com, means that you are safe just as long as Crypto.com is safe.
While the Crypto.com platform and exchange is centralized, the company has an app that acts as a wallet for users who prefer the decentralized side of crypto.
Crypto.com is a solid platform if you're looking for the features that most other crypto users are looking for. If you're unsure of exactly what it is you'll need from an exchange platform, or you just want a little bit of everything, Crypto.com is a good starting point. However, more experienced users may prefer to use other types of platforms instead.
Yes, Crypto.com generates tax forms for U.S. residents to report to the IRS.