Best DeFi Wallets 2023
Everything to know about DeFi crypto wallets, including the best options for staking, trading, & using dApps.
Last Updated:

July 7, 2023
Key Takeaways
DeFi wallets work like standard crypto wallets but offer easier connections to decentralized finance applications and support for networks you'll want to use for DeFi.
You can choose from hot wallets (internet-connected) or cold wallets (connected by USB or Bluetooth). You might end up using both hot and cold wallets together.
The most popular wallets aren't always the best for DeFi. Try out a few built-for-DeFi wallets to see which one fits your groove.
I still carry around a wallet my son gave me when he was four years old (it's usually empty). Now he's older and the meaning of money is changing, so I'm teaching him how crypto wallets work.
The concept is similar: your crypto wallet is a safe place to secure your money — or crypto in this case. We'll take a look at the best crypto wallets for DeFi in particular. What makes a wallet good for DeFi? Features, security, and supported crypto networks. We'll discuss each of these details and why they matter. Let's dig in.
Best 5 DeFi Wallets List for 2023
Many general-purpose crypto wallets are best suited for sending, receiving, and HODLing. If your mission is DeFi, you'll want more features. I took all the wallets in our roundup (and a few others) into the great wilderness of DeFi for some hands-on testing. Some didn't make the cut.
Here are the top picks.
| Wallet | Wallet Type | Platforms | DeFi Blockchains | Cost |
| --- | --- | --- | --- | --- |
| MetaMask(open source) | Mobile app and browser extension | Chrome, iOS, Android | Ethereum, Avalanche, BSC, Polygon, and test networks | Free to use, network fees and swap fees apply |
| Coinbase Wallet(closed source) | Mobile app and browser extension | Chrome, iOS, Android | Ethereum, Arbitrum, Avalanche, BSC, Fantom, Optimism, Polygon, Gnosis, and Solana | Free to use, network fees and swap fees apply |
| Frame(open source) | App and browser extension | Windows, Mac, Linux | Ethereum, Polygon, Optimism, Gnosis, and test networks | Free to use, network fees and swap fees apply |
| Solflare(open source) | Mobile app and browser extension | Chrome, iOS, Android | Solana | Free to use, network fees and swap fees apply |
| Ledger(open source) | Hardware wallet with desktop app | Windows, Mac, Linux | Ethereum, Polygon, additional chains available when paired with software wallet | Devices start at $79, network fees and swap fees apply |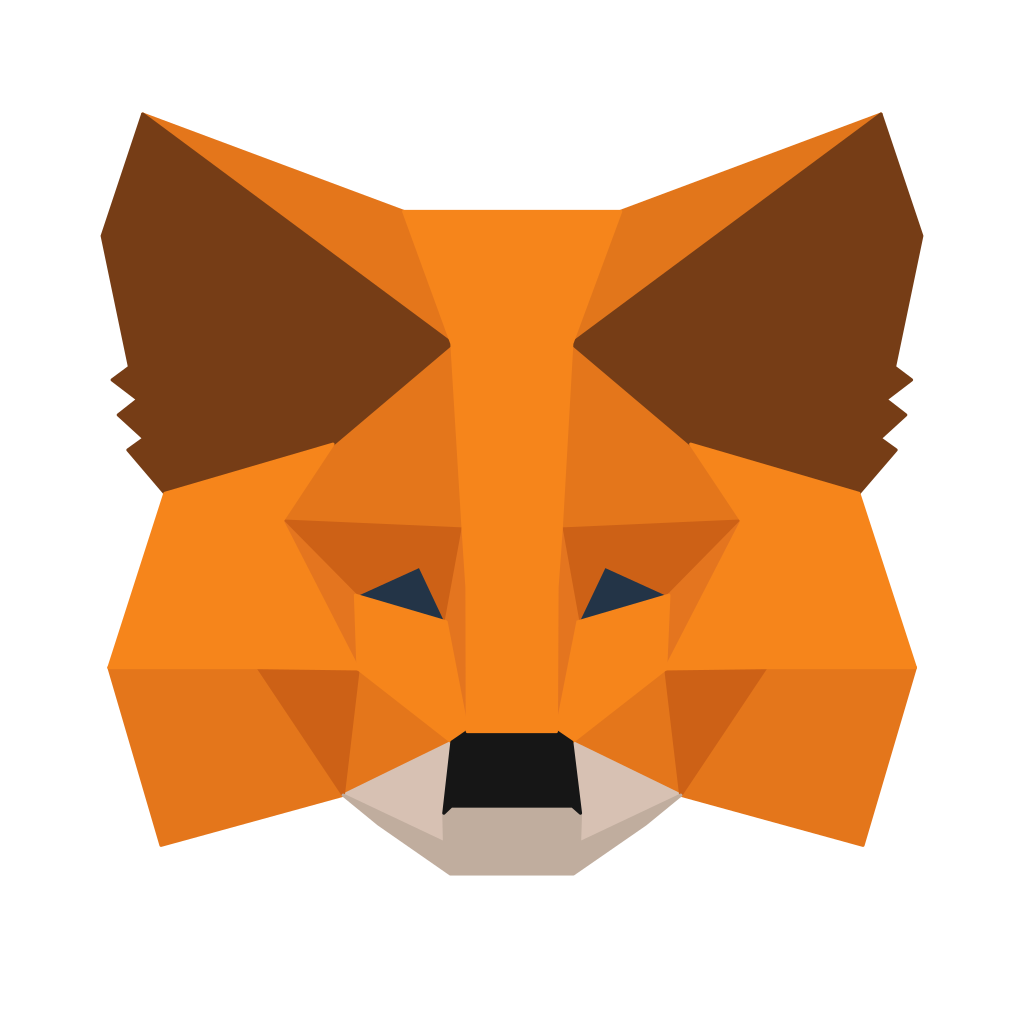 MetaMask
Best For Connecting To Decentralized Apps
Review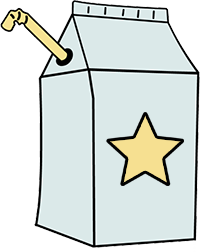 4.8
Blockchains Supported
Ethereum, Polygon, Arbitrum +More
Cryptos Supported
ETH, ERC-20
Platforms Supported
iOS, Android, Chrome extension
Hardware Wallet Support?
YES
The open-source MetMask wallet is the go-to choice for millions of DeFi cryptos users all over the world. Built and backed by ConsenSys, a giant in crypto, MetaMask can be as simple or full-featured as you need it to be. Easily add support for more networks or connect to your Ledger or Trezor hardware wallet. MetaMask only supports Ethereum and compatible Layer 2 networks.
Pros
Supported by a wide range of DeFi apps
Customize privacy settings
Add new networks and tokens
Support for Ledger hardware wallets
Cons
Spotty token detection for Layer 2 networks
Limited built-in blockchains
Easy DeFi Connections: Connect to most DeFi apps with just a few clicks.
Built-in Layer 2 Support: MetaMask makes it easy to add top L2s like Arbitrum or Polygon.
Support For Hardware Wallets: Connect your Ledger or Trezor and add hardware-secured Ethereum addresses to MetaMask.
MetaMask is battle tested by millions of users and banked by ConsenSys. This open-source wallet starts out simple but lets you toggle on more features or customize your wallet to do crypto your way. Support for Layer 2 networks and test networks help MetaMask navigate wherever your DeFi journey takes you.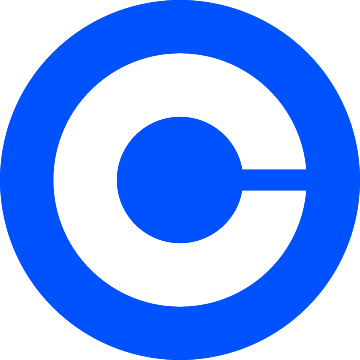 Coinbase
Best For Built-In Network Support
Review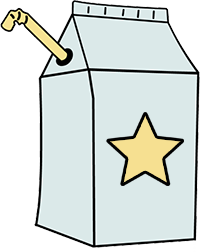 4.6
Blockchains Supported
Bitcoin, Ethereum, Polygon, Solana +More
Cryptos Supported
ETH, SOL, BTC +More
Platforms Supported
iOS, Android, Chrome extension
Hardware Wallet Support?
YES
The Coinbase Wallet is a standalone product, although you can also use it with your Coinbase account. Coinbase Wallet's Chrome extension supports Ethereum and several other compatible networks, like Arbitrum and Polygon, as well as Solana. The Coinbase mobile wallet app adds support for Bitcoin, Dogecoin, and Litecoin. Coinbase wallet is supported by popular DeFi apps, making connections easy.
Pros
Support for top blockchains, including Ethereum, Layer 2 networks, and Solana
Ledger support
Excellent token detection
Supported by a wide range of DeFi apps
Cons
Bitcoin support limited to mobile wallet
Closed-source code
Support for Solana and Ethereum: Coinbase wallet is compatible with the Solana Network, Polygon, Ethereum, and more, all with one seed phrase.
Easy dApp connections: You'll often see Coinbase wallet listed alongside MetaMask as a connection option for dApps.
Token detection: Coinbase wallet often finds tokens that MetaMask misses.
Coinbase wallet offers a beginner-friendly option to get started with DeFi. Support for Solana, Ethereum, and several Layer 2 networks lets you grow without changing wallets. And if you're stacking Bitcoin as well as ETH and ERC-20 tokens, the Coinbase mobile wallet can store your BTC.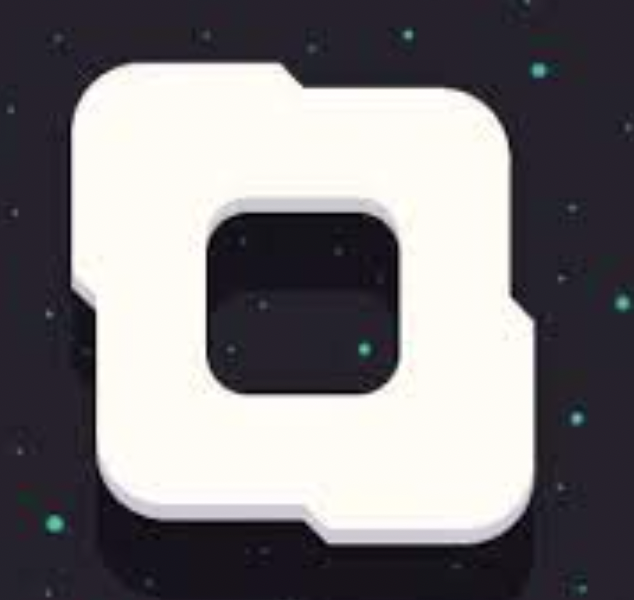 Frame
Best For Privacy-Minded Power Users
Review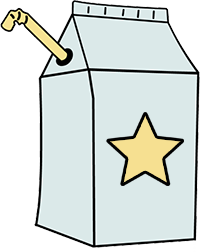 4.5
Blockchains Supported
Ethereum, Arbitrum, Optimism +More
Cryptos Supported
ETH, ERC-20
Platforms Supported
Chrome extension for Mac, Windows, Linux
Hardware Wallet Support?
YES
Frame is a privacy-focused DeFi wallet with a unique twist. The wallet runs as an installed app paired with a Chrome extension that can mimic MetaMask to make dApp connections a snap. Use multiple networks seamlessly with Frame's "omnichain" routing and summon Frame wallet with a hotkey. Frame ships are set to default Remote Procedural Call (RPC) nodes that don't save user data.
Pros
Privacy RPCs by default
Support for Ledger or Trezor
Omnichain routing for simultaneous connections on different blockchains
App-driven for use with multiple browsers
Cons
Omnichain Routing: Frame can run one app on Ethereum while running another on Arbitrum or Gnosis.
Desktop App: Pair the Frame desktop app with a Chrome connector extension to have an always-available crypto wallet on any Chromium-based browser.
Hardware Wallet Support: Pair Frame with your Ledger or Trezor to access secured funds.
Frame is quirky yet endearing, letting you use multiple browsers and crypto networks from one desktop app you can launch with a hotkey. The team puts privacy first, installing default RPC servers that don't track IP addresses, unlike other top DeFi wallets. It's not a swap app or a bridge, but it's a fantastic wallet.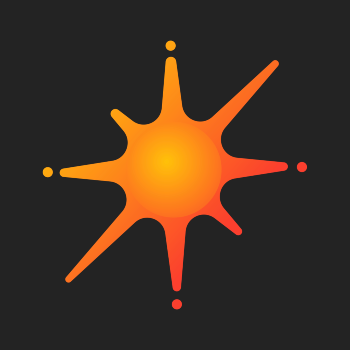 Solflare
Best For Safe Transactions
Review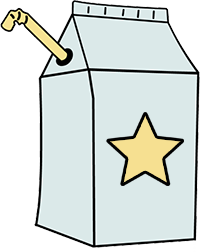 3.7
Blockchains Supported
Solana
Platforms Supported
iOS, Android, Chrome +More
Hardware Wallet Support?
YES
As the first Solana wallet, Solflare stays true to its mission to keep Solana users safe when making crypto transactions. Built-in support for Ledger devices on desktop and mobile gives you additional protection if needed, and transaction previews help you understand exactly what smart contracts are doing before you confirm.
Pros
Preview balance changes before you confirm
Burn junk or scam NFTs with a few clicks
Newbie-friendly interface
Cons
Persistent backup reminders
NFT Burning: Get rid of spam and scam NFTs easily.
Simulated Transactions: Malicious smart contracts can drain your wallet by pretending to do something other than draining your wallet. Solflare can simulate the transaction, so you'll see what really happens if you click that button.
Phishing Protection: Solflare warns you if it detects a known malicious website.
Solflare puts safety first, which is particularly important for new users exploring Solana's DeFi ecosystem. Transaction simulations let you see the value of trades before you click a button you shouldn't, and Solfare sends up a flare if you stumble onto a known malicious website. Solflare combines a full-featured wallet with safety elements you won't find everywhere else.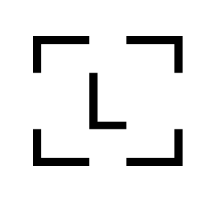 Ledger
Best For Supported Cryptos
Review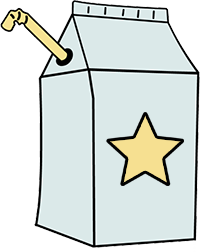 4.6
Blockchains Supported
Ethereum, Polygon, Bitcoin +More
Cryptos Supported
ETH, SOL, BTC +More
Platforms Supported
iOS, Android, Mac
Hardware Wallet Support?
YES
The now-legendary Ledger hardware wallet line has been around since 2014, with constant innovation and a variety of form factors. Choose from discreet thumb-drive-shaped Ledgers to a touchscreen model that rivals flagship phones for features and style. Ledgers are also widely supported by software wallets like MetaMask for additional security.
Pros
Widest support for software wallets
Open-source app (Ledger Live)
Support for over 5,500 cryptos
Affordable models starting at $79
Cons
Closed-source firmware
Controversial backup subscription option
High fees for in-app crypto purchases
USB or Bluetooth Connectivity: Premium Ledger models connect via Bluetooth, allowing you to use them with mobile devices. Others connect via USB C.
Unrivaled Crypto Support: Ledger's support for over 5,500 cryptos lets you store just about anything on your Ledger.
Supported By Top Hot Wallets: Easily connect with leading DeFi wallets while securing transactions with your Ledger.
Ledger remains one of the top choices for hardware wallets because of its versatility. Secure your crypto on all the leading blockchains or explore some opportunities on smaller chains. The open-source Ledger Live app makes managing your Ledger a breeze, but your Ledger can go anywhere, easily connecting to MetaMask, Electrum, and many other hot wallets.
Additional DeFi Wallets To Consider
What Is A Decentralized (DeFi) Crypto Wallet?
A DeFi crypto wallet is designed to work well with decentralized finance applications, such as decentralized exchanges, lending platforms, and more. Your choices include hardware wallets, like Ledger or Trezor devices, or software wallets, including apps like MetaMask or Coinbase wallet.
There's some crossover here, though. You can use your DeFi wallet for other things, too, like managing NFTs or just moving your crypto off exchanges to a wallet you control.
Here's the thing: A crypto wallet isn't really a wallet in the traditional sense. That's because there's nothing in it (much like my IRL wallet). All your crypto assets exist on the blockchain. Your wallet just holds the private keys that let you control your assets on the blockchain.
In that sense, a crypto or DeFi wallet is more like a key to a safe deposit box — but you won't have to go to a stuffy bank to use it. You can use your crypto wallet from anywhere, still wearing your bunny slippers if you want. The main takeaway is that your crypto isn't on your computer or in a mobile app. It's locked on the blockchain, and your wallet holds the key.
Crypto Wallet Types
Cold Storage Vs. Hot Storage
The difference between these two comes down to where the private key is generated and stored. Huh? Okay, let's break that down.
Hot wallets store the private keys on devices connected to the internet. MetaMask is the most popular example in the DeFi space. Hot wallets are apps. These might be browser extensions or mobile apps. Some wallets, like Frame, also offer desktop apps.
Cold wallets store the private keys on devices that aren't connected to the internet. These are often hardware devices that look like a USB thumb drive. But they come in other shapes, too, like the sleek Ledger Stax, which has an e-ink touch screen. To send or spend crypto, you'll have to connect the cold wallet and give your permission by clicking a button or two.
Hot wallets are more convenient to use and can easily connect to popular DeFi apps. Cold wallets offer more security (because the private keys are offline).
Pro tip: You can combine the best of both worlds by using a hot wallet to connect with apps and a cold wallet that ultimately gives permission to send or spend your crypto on those apps. For example, the MetaMask hot wallet can pair with Ledger cold wallets. If you're working with big money, this approach makes sense. More on that in a bit.
Custodial Vs. Non-Custodial
Not all crypto wallets are the same. The difference between so-called custodial and non-custodial wallets comes down to a simple question: Who controls the tokens stored in the wallet, the user, or the wallet service?
With a non-custodial wallet, you have complete control over your tokens and coins as well as the private keys that prove those tokens and coins are yours. (It's a lot like your leather wallet in the real world—open it up, and boom, there's the cash.)
With a custodial wallet, a wallet-hosting service (often an exchange) stores the keys to your crypto on your behalf. Instead of fussing with keys and seed phrases, you access your funds using a username and password similar to your bank account. (And like a bank account, there may be withdrawal limits or fees.)
Custodial wallets are more popular than their non-custodial brethren because they're easy. Just open an exchange account, and–Badabing–you have a wallet. The catch: You must find a reputable, trusted provider to keep your crypto safe—choose the wrong wallet or platform, and you could face risks from theft, hacks, or insolvency of the platform itself. Badaboom.
You've heard the phrase, "Not your keys, not your crypto," right? It refers to custodial accounts that "hold" the keys for you.
There are other custodial services out there for institutions and crypto-lambo peeps, but most people are more likely to use exchanges if they choose a custodial wallet.
How Do DeFi Wallets Work?
First, let's look at how wallets work in general. A DeFi wallet doesn't work differently under the hood, but some wallets have specific features and supported networks that make them better suited to DeFi.
Remember, your wallet is just a way to access assets on the blockchain. The magic happens by using two types of keys: private keys and public keys.
Public Keys: Each wallet account has a public address, which is derived from the public key. When you send or receive crypto, this address is publicly visible on the blockchain.
Private Keys: This key lets your wallet authorize transactions. It's the key to the kingdom, and that's the reason you need to protect your seed phrase. If someone gets your seed phase, you now have a silent partner. They can drain your wallet in a few clicks. We'll dig in on seed phrases in just a bit.
DeFi wallets work by connecting your public address to DeFi apps (dApps), so you can swap, trade, stake, lend, borrow, etc. Connecting your wallet lets the dApp read your wallet balances, but nothing leaves your wallet until you authorize the transaction in your wallet. That's when your wallet's private key signs the transaction — and the crypto starts flying.
Be careful. When they coined the phrase "the internet is forever," they weren't just talking about questionable social media posts; the blockchain is forever too. There's no undo button.
The whole process works like two-factor authentication on your bank app. You click a button, and your bank sends you a text or an email asking if you want to complete the transaction. Ditto for your crypto wallet. You click a button on a dApp, and your wallet asks you if you really want to do this. If there's a cost, your wallet displays a cost estimate.
Why Use A DeFi Wallet?
Many popular wallets are great for securing your crypto, but some of the most popular wallets aren't great picks for DeFi. True story. From connection problems to unsupported blockchains to missing tokens, a general-purpose wallet will make you think DeFi is the worst thing to hit the internet since clam chowder popsicles.
Here's why you want the right tool for the job.
Connect To Multiple Blockchains: A good DeFi wallet offers support for multiple blockchains, ideally with out-of-the-box support for popular Layer 2 Ethereum-compatible networks like Polygon, Arbitrum, and Optimism.
View Coin And Token Balances: Activities like staking or lending often exchange your standard token for an equivalent token or receipt token. The result: You'll end up with a bunch of weird stuff that a standard wallet might not even display. A good DeFi wallet can recognize these tokens (although sometimes without a price), so you don't lose track of your positions out there in DeFi-land.
Connect To Specific dApps: Connecting to dApps with a standard wallet can be a hassle, and the connecting experience can differ from one dApp to the next. It's waaaay easier to just use a DeFi wallet built for the task. Your future self will thank you for making the switch now.
Apps You'd Use With A DeFi Wallet
Many of DeFi's most popular dApps parallel things you can do in traditional finance but without the roadblocks. In general, nobody can tell you no — assuming you have the funds to complete the transaction. It's like turning 18 again.
These are just some of the biggest DeFi apps. There's an ever-expanding universe of DeFi apps out there to explore. Just do your research before you start clicking buttons, okay?
Which Type Of Crypto Wallet Should You Choose?
The type of crypto wallet you should choose depends on your personal preference. Whether you're new to cryptocurrency and want to start your first wallet or are getting serious about crypto investing and need more security, there's a wallet for you.
For Beginner Investors: Exchange wallets
If you're just starting out, convenience is king—and there's no crypto wallet more convenient than an exchange wallet. Create a free account, deposit funds, and start trading. It's that easy.
Exchange wallets are custodial, so your keys and coins are kept by the exchange and use hot storage, which requires an internet connection for access. It's a hassle-free way to store crypto, and your crypto is as secure as your password.
The catch? It's not the most secure wallet out there. If someone gets your exchange login info… well, you can guess what happens next.
For Intermediate Investors: Software wallets (non-exchange)
If you're crypto-comfortable but not a master of the web3 universe, consider a software wallet.
It's a bit more troublesome than an exchange wallet, but it's also a bit safer because you don't have to worry about the exchange closing up shop or someone gaining login access to your exchange account.
Instead, these are apps that run on your phone or computer–and many are just add-on browser extensions. Software wallets are non-custodial, leaving you in control of your crypto and keys.
Some popular options include:
MetaMask
Coinbase wallet (separate from your exchange account)
Pick what's right for you—as a general rule for this category, more legwork = more security.
For Advanced Investors: Hardware wallets
Got tens of thousands of dollars worth of crypto funds? First, slide the Milk Man some dinero—and then get yourself a highly secure, Internet connection-optional hardware wallet.
You can even get a multi-signature hardware wallet that requires multiple keys to access—just the kind of thing you'd want if you are or have a broker, fund manager, or family financial situation like a trust or estate.
A "multi-sig wallet" gives everyone a different personal key for access and requires a minimum number of them to do so, e.g., no less than two present keys for a three-key arrangement. (Gotta keep tabs on Crazy Uncle Larry, after all.)
Multi-sig isn't limited to hardware wallets, either. Electrum (Bitcoin only) and Coinbase wallets (both software wallets) support multi-sig.
How To Choose The Best DeFi Wallet For You
I used to use MetaMask for my DeFi shenanigans. Now, Frame is my main squeeze, but I still use MetaMask for mobile. Each wallet brings features that might make it a better fit for your DeFi adventures than others.
Here are some things to consider when choosing a DeFi wallet.
Supported Networks: Most DeFi wallets support Ethereum, but DeFi on Ethereum gets expensive in a hurry. You'll probably want a wallet that supports Layer 2 networks like Arbitrum and Polygon out of the box.
Privacy: Can your wallet spy on you? Well, yes. Some do, logging IP addresses as you do your DeFi thing. If privacy matters to you, look for a wallet that lets you change the remote procedure call (RPC) servers to ones you trust (or your own server node, you crypto stud). Infura and Alchemy, the two most common default RPCs, both log IP addresses. Visit chainlist.org for some alternatives.
Security: Wallets are just computer programs. That means they might have bugs or vulnerabilities. Many wallets are audited by third-party firms to test for bugs and possible exploits. Check the website or GitHub page for links to recent audits by third-party firms.
Token Detection: DeFi often involves lesser-known tokens. You'll also end up with receipt tokens for positions you have out there in DeFi-land (that you might have forgotten about). Coinbase wallet is great at finding all that weird stuff general-purpose wallets often miss.
Ease Of Use: Even the current king of DeFi wallets, MetaMask, can be hard to use if you need to add a new network or a new token. Coinbase wallet is easy enough for beginners.
User Base And Development Team: Who made the wallet, and how many users does it have? Smaller projects might disappear, which means no more features or security updates.
Support: The crypto world isn't known for great customer support. You're on your own in many ways, but larger projects like MetaMask offer extensive help pages and even live chat.
Pro tip: If you install multiple wallets, they'll fight like siblings arguing over which one gets the top bunk — or which one gets to connect to the DeFi app in this case. You might want to disable your other wallets when testing a new one.
How To Get A DeFi Crypto Wallet (And Set It Up)
Step 1: Choose a cryptocurrency for your wallet.
Both Solana and Ethereum networks offer oceans of DeFi apps. But you can't use Solana (SOL) tokens on Ethereum-based dApps. Not easily, anyway. It makes sense to choose one DeFi-friendly crypto to start. Ethereum (ETH) makes a good first choice. Polygon (MATIC) is another good choice, and the network is Ethereum-compatible. If you need different tokens once you start doing DeFi things, you can swap tokens on a decentralized exchange.
Step 2: Download a compatible wallet.
Remember, a Solana wallet won't work with Ethereum-based tokens, and vice versa. Be sure the wallet you choose works with the cryptocurrency you want to use.
Then, visit the wallet's official website to get the download link. Most wallets are open-source, meaning the code is available to anyone. That means it's easy for someone to make a look-alike wallet. Get the real thing.
In many cases, you'll be using a browser extension as your wallet. This makes it easy to connect with dApps.
Step 3: Make a new wallet account or import an existing wallet.
Follow instructions on how to set your wallet for first use. The first part usually involves seed phrases. These are a group of 12 or 24 words you can use to restore your wallet if needed. Keep your seed phrase safe, and don't save it in cloud storage where it's just one password hack away from being revealed.
If your computer dies and you've lost your seed phrase, your crypto becomes inaccessible without the seed phrase. Yeah. Finito, Benito. Keep your seed phrase safe.
You can also import an existing wallet if you already have a seed phrase or private key.
Step 4: Set a password.
Choose a password that's secure and that you'll be able to remember. On your home computer, your wallet password is the only thing keeping creeps (and your nosy nephew) from getting your crypto. Store your password safely.
Step 5: Add some funds to your account.
Some wallets let you buy crypto from within your wallet. This approach can be a bit more expensive than using a centralized exchange like Coinbase.
If you use an exchange, look for the withdraw tab and choose the network you want to use for withdrawal. You'll find options in a drop-down menu. This will be the network where you expect to use your crypto. For example, on Coinbase, you can withdraw ETH on the Arbitrum network, where transactions are much less expensive. Cool. You can do more DeFi for less money.
In your wallet, look for the wallet address or a receive button. The wallet address is your public address (you might have several). Use this address in the withdraw tab on the exchange. There's usually a copy feature that saves it to your clipboard, so you don't have to type it by hand. Great. No mistakes!
Step 6: Connect to dApps.
Once your wallet is set up, get out there and do some DeFi things. Aave is a great app for lending and borrowing. Uniswap is a great choice if you want to swap tokens. You can even explore metaverse worlds.
Look for a button that lets you connect your wallet. If you want to do something that has a cost, your wallet will ask you to authorize the transaction. Accept or decline. You'll get the hang of it in no time.
Final Thoughts
Some of the most popular crypto wallets out there can be frustrating when you try to DeFi. Rather than snapping pencils and swearing, try a wallet built for the task. We like Frame for power users, but Coinbase wallet and MetaMask are well-represented out there in DeFi-land. If you decide you want to move to something new, you can usually import your existing wallet into other wallet apps. Same crab, new shell. Watch out for seagulls.
Frequently Asked Questions
DeFi wallets work like standard crypto wallets, using a public key that generates your wallet address and a private key protected by your wallet. The private key is the one that lets you authorize transactions. As long as you protect your private keys, DeFi wallets are generally safe. However, most wallets are just software, which means they may be vulnerable to exploits. It's best to choose a wallet that's been well-tested and has passed security audits.
MetaMask and Coinbase wallets are the most popular choices, but newer DeFi wallets have raised the bar when it comes to token detection and easy setup. There are several capable wallets available, so it's really a matter of preference. We discuss the pros and cons of each in the sections above.
Coinbase offers a standalone wallet that's well-suited to DeFi, but you can also use Coinbase wallet for more common uses like just securing crypto or simple sending and receiving. Coinbase wallet offers support for Solana, as well as Ethereum-compatible networks, making it well-suited to users who use multiple networks for DeFi.
Most crypto wallets are free to use. Great! You'll pay for network fees, swaps or trades, and purchases you make, but the wallet itself is free (assuming it's a software wallet). Here's where wallet projects often make money: affiliate commissions and referrals. For example, most wallets offer a way to buy crypto with fiat money. Odds are good that the third-party services featured in a crypto wallet reward the wallet project with a referral fee. In other cases, wallets don't make any money from users at all, as often happens with open-source projects. Instead, the project survives on donations or as a side project for a larger brand.
DeFi wallets are designed to be used with decentralized applications (dApps), which are programs that run on the blockchain. Finance applications are among the most popular, including lending platforms like Aave and trading platforms like Uniswap, but DeFi wallets can also be used for gaming or funding purchases in metaverse worlds.
Coinbase's mobile wallet makes it easy to earn interest in DeFi with a built-in browser to explore DeFi apps like Aave (lending) and Lido (staking). But you can also visit these apps (and many more) using a browser-based wallet like MetaMask.
Choosing the best crypto wallet is a bit like choosing the best pizza topping. It's a preference thing. Consider what you need to do with the funds in the wallet and how much security you need. Hardware wallets, like Ledger and Trezor, can pair with software wallets to add another layer of security while still allowing you to use DeFi apps. These wallets also support multiple types of crypto. Got Bitcoin AND Ethereum? That's not a problem for the most popular hardware wallets.
Almost all software crypto wallets are free. Exchange wallets are usually free but may charge withdrawal fees. If you need a hardware wallet, like Ledger or Trezor, you'll have to buy one or put it on your birthday wish list. Basic hardware wallet models start at less than $80.