Gemini Review 2023: What To Know About The Pros, Cons, & Features
Published: June 2, 2023
|
Last Updated:

June 26, 2023
Our Take On Gemini
THE BOTTOM LINE:
Great for beginners and intermediate traders alike, Gemini offers plenty of products and resources for crypto investing. For beginners who graduate to advanced trading, Gemini's ActiveTrader platform offers a high-performance crypto exchange for faster trades and more data. Crypto beginners can start building their portfolio easily with Gemini.
Pros
Separate platforms for beginner and advanced traders
A full suite of products available
Cybersecurity and data protection certifications
Cons
Higher fees than other exchanges
Only about 100 cryptocurrencies available
Limited customer support channels
Via Gemini's Website
Support
BTC, ETH, USDC +More
Token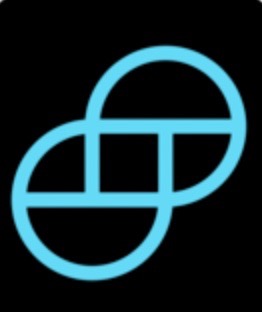 With $70 million in trading volume over 24 hours, Gemini is one of the more popular cryptocurrency exchange platforms. In addition to its streamlined design, it also boasts cybersecurity and data protection certifications and a suite of products to appeal to beginner and intermediate crypto investors alike. A thorough Gemini exchange review reveals a trustworthy crypto exchange, but beware of its fee structure. Here's what you need to know about Gemini's pros, cons, and how to use its features.
Important Note: Gemini's "Earn" option is now defunct.
Gemini Pros
Gemini has plenty of benefits and features appealing to crypto investors. However, we've identified the following as the most important:
Separate Platforms
Gemini offers a standard crypto exchange platform that's easy for beginning investors to navigate and use. However, it doesn't leave out the advanced trader who may need premium features and high-performance trading. With ActiveTrader, which is a product separate from Gemini's standard exchange, traders can execute multiple order types, review order books, view candlestick charts, and enjoy dynamic maker-taker fees based on 30-day trading volume.
Full Suite Of Products
Gemini keeps itself competitive by offering a full suite of products, like paying with crypto, a yield-earning platform, NFT trading, off-exchange transactions, a credit card, and more. Crypto investors can expand their potential with Gemini's products and do a lot more with Gemini than what most exchanges offer.
Cybersecurity Certifications
Gemini exchange and custody products boast SOC I Type 2 and SOC II Type 2 security certifications conducted by Deloitte & Touche LLP. These certifications verify and evaluate the design and implementation of Gemini's security, financial operations, and reporting controls. With the SOC I Type 2 and SOC II Type 2 certifications, Gemini has cemented itself as a trustworthy crypto custodian and exchange.
Gemini Cons
Although Gemini has plenty of features and benefits, there are some drawbacks and shortfalls that investors need to consider before using it:
Higher Fees
If you don't use the ActiveTrader platform, then your fees may be higher than what you'd see on other exchanges. While other exchanges use a dynamic maker-taker fee schedule for trades, Gemini's fees are higher for trades over $200. For example, if you bought $1,000 worth of ETH, you would pay a fee of $14.90, considerably higher than the 0.40% taker fee that the best exchanges charge.
Limited Cryptos Available
Crypto.com and Coinbase offer nearly 200 or more coins available to trade, while Gemini offers only about 100 token options. While this is still more coins than other exchanges, Gemini would be more appealing as a crypto exchange if it offered access to more than just the most popular currencies.
Limited Customer Support Channels
Gemini does not offer phone support or live chat support. If you have an issue that you need customer support help with, then one of the only channels for support requires you to submit a ticket. For investors who need immediate support or are experiencing time-sensitive issues, this is a definite shortcoming.
Who Gemini Is Best For
Beginners and advanced investors alike would enjoy what Gemini offers. Although it has a bevy of products that appeal to different people, anyone who wants to use cold storage or non-custodial wallets would want to look elsewhere.
Beginners will find Gemini's simple interface easy to navigate
Advanced, high-volume traders can use ActiveTrader for features that benefit fast execution and more data
Investors who want to expand into different crypto spaces, like NFTs.
Key Features Of Gemini
Gemini offers a full suite of products to entice any trader. For instance, its ActiveTrader platform offers a high-octane trading experience for intermediate and advanced crypto investors with faster trading execution. On the other hand, its baseline exchange platform has a streamlined, clean appearance that's easy for beginners to navigate. Furthermore, while Gemini doesn't offer as many cryptocurrencies to trade as other exchanges, it still offers about 100 of the most popular coins to buy and sell.
ActiveTrader: Gemini offers a separate, high-performance trading platform for more experienced crypto investors who want more from their crypto exchange of choice. When using ActiveTrader, order fees follow the typical maker-take fee structure that other exchanges follow and are based on the user's 30-day trading volume.
Gemini Pay: With Gemini Pay, investors can use the cryptocurrency balances in their wallets to make purchases at select retailers. Currencies like Bitcoin, Gemini Dollar, Ether, Dogecoin, and more are available to make payments at the register.
Streamlined User Experience: Gemini's clean appearance and simple interface make understanding and executing trades easy for beginners. Users can add coins to their watchlist, view their trade balance, see their earning balance, and navigate to trading executions from the home page.
Nifty Gateway: As Gemini's in-house NFT platform, users can browse, buy, sell, trade, and hold NTFs that a variety of artists create and release. And since Nifty is Gemini's product, it's backed by the same security and data protection.
Fees For Using Gemini
Most crypto exchanges typically charge a maker-taker fee, which will depend on whether you're buying or selling tokens. Gemini, however, charges fees based on the order size. Maker and taker fees only apply if you are using the ActiveTrader platform for advanced investors. Here are the typical fees you'll find while using Gemini.
| Action | Gemini Fee |
| --- | --- |
| Orders $10 Or Less | $0.99 |
| Orders $10.01 To $25 | $1.49 |
| Orders $25.01 To $50 | $1.99 |
| Orders $50.01 To $200 | $2.99 |
| Orders More Than $200 | 1.49% |
| Debit Card Transfer Deposit | 3.49% |
| Bitcoin Wallet Withdrawal | 0.0001 BTC |
Alternatives To Consider
While Gemini can fulfill many investors' needs, its shortcomings can make some customers pause. If you don't think Gemini is the right crypto exchange for you to use, then consider the following alternatives.
Compound.finance: Good For DeFi, Non-Custodial Wallet Users
Compound is a DeFi platform that allows users to connect their wallets without using a KYC process. Investors can connect MetaMask, hardware wallets, and other wallet options to the platform and begin trading almost immediately. Even though Gemini has security certifications, many crypto investors feel safer using their own non-custodial, cold storage wallets to access their coins, and Compound is designed just for that.
Coinbase: Good For Beginners Learning About Crypto
As one of the best crypto exchanges, Coinbase has a unique feature in its resource center that offers crypto rewards for completing education articles about cryptocurrency. Beginners can learn more about how cryptocurrency and blockchain technology works and enjoy 24/7 phone support if they run into issues.
Crypto.com: Good For Fewer Fees
Crypto.com, like many other crypto exchanges, uses a maker-taker fee schedule based on 30-day trading volume across the board. Unlike Gemini, which charges up to $2.49 on orders less than $200 and a flat 1.49% fee over $200 (except when using ActiveTrader), Crypto.com's maker-taker fee schedule charges 0.40% at max. For example, if you bought $1,000 of ETH on Gemini's standard platform, you're charged $14.90 in fees, but only $4 for the same amount on Crypto.com.
Is Gemini Right For You?
Again, crypto beginners and novices will likely enjoy Gemini's simple interface. And while its available cryptocurrencies aren't as many as other exchanges, Gemini supports plenty of the most popular coins like Bitcoin, Ether, Solana, Avalanche, and more. So if you are just stepping into the crypto market, Gemini can certainly pave the way, and may even facilitate more advanced trades as you gain more expertise and knowledge.
However, if you are already an advanced trader with your own non-custodial, cold storage wallets, and want to avoid higher fees, then another exchange, like Coinbase or Compound, will likely be a better fit. While Gemini's ActiveTrader platform follows the same dynamic maker-taker fee schedule, beginners will be better suited on its standard platform, subject to higher fees.
Final Thoughts On Gemini
Gemini is a solid crypto exchange that offers almost anything a trader and investor would want. With features like its own NFT platform, plus the ability to make purchases at select retailers with your cryptocurrency, Gemini is a full-suite platform that tailors itself to a variety of needs. Furthermore, it's a solid stepping-stone for beginners to use in order to make their entrance into the world of cryptocurrency and get started in an otherwise complicated subset of investing.
Methodology
MilkRoad.com reviews cryptocurrency and Web3 products, services, and operators based on five quantifiable metrics to help crypto users understand how they compare based on similar metrics. For the best centralized exchanges, our editorial team compared customer support, 30-day trading volume, fees, cryptocurrencies available to trade, and average mobile app ratings from each operator to rate the top competitors in the space.
Frequently Asked Questions
Gemini is a trustworthy platform that has third-party security certifications and undergoes annual security penetration trials to ensure its users' data and assets are protected. Furthermore, Gemini boasts two-factor authorization (2FA), wallet address whitelisting, and $200 million in cold storage insurance for certain crypto losses.
Yes. If you withdraw cryptocurrency from your Gemini wallet into another wallet, you will be charged a percentage of the total you're withdrawing. Withdrawing Ether, Ethereum's native coin, always carries a gas fee to support any action on the blockchain, and the Ethereum gas fees vary. Here's some common coins and their withdraw fees on Gemini:
Gemini Dollar: Free
Bitcoin: 0.0001 BTC
Litecoin: 0.001 LTC
Dogecoin: 4 DOGE
Solana: 0.005 SOL
Yes, Gemini is good for beginners. It has a simple, sleek interface for easy trade executions and a Cryptopedia resource section with how-to and educational articles for novices to learn more about investing in cryptocurrency.
Yes, Gemini issues a Form 1099-MISC on users with above $600 in income in a given tax year to the IRS.