5 Best Ethereum (ETH) Layer 2 (L2) Solutions – 2023
A curated list of ETH Layer 2 projects, plus what L2s are & how they work.
Last Updated:

July 6, 2023
Key Takeaways
Layer 2 solutions provide faster and cheaper transactions compared to the main Ethereum blockchain.
There are several Layer 2 blockchains that enjoy mass adoption.
Different Layer 2 technologies determine the tradeoffs between speed, security, and cost that the different solutions employ.
Top 5 Ethereum L2 Projects
| Project | Daily Active Users | Transactions per Second | Platform Token | Total Value Locked (TVL) |
| --- | --- | --- | --- | --- |
| Polygon (MATIC) | 400,000 | 65,000 | MATIC | $1.09 billion |
| Arbitrum | 130,000 | 40,000 | ARB | $2.22 billion |
| Optimism | 40,000 | 2,000 | OP | $900 million |
| StarkEx | N/A | N/A | None | $540 million |
| zkSync | N/A | N/A | None | $52 million |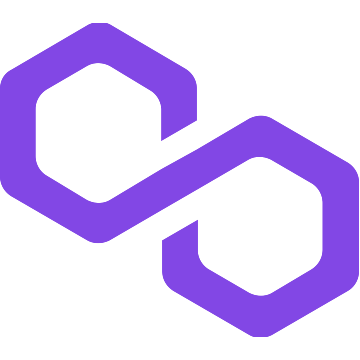 Polygon (MATIC)
Best Mainstream Layer 2
Daily Active Users
400,000
Transactions per second
65,000
Polygon is one of the most popular Layer 2 solutions for Ethereum. It processes transactions for a wide range of trading applications, blockchain games, and more. In fact, large web2 companies such as Meta and Reddit rely on Polygon to power the blockchain-enabled parts of their applications.
Pros
Cheap, fast, and efficient blockchain that supports a wide range of use-cases
Over 400,000 daily active users
The project is supported by large names such as Coinbase Ventures
Cons
Polygon's proof-of-stake (PoS) consensus mechanism has been criticized for being too centralized in the past
Layer 2's like Polygon are generally not quite as secure as the main Ethereum chain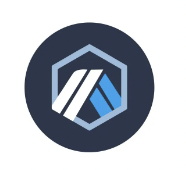 Arbitrum
Best For Developers
Review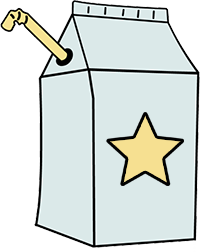 4.7
Daily Active Users
130,000
Transactions per second
40,000
Arbitrum is a rollup-based Layer 2 and also one of the biggest Ethereum scaling solutions. The Arbitrum airdrop in March of 2023 led to over $1 billion dollars of wealth creation for users of the platform as they all received free ARB tokens in their wallets.
Pros
More than 3.9 million users
Large ecosystem that includes NFT marketplaces, blockchain games, stablecoins and much more.
Supported by some of the largest decentralized finance (DeFi) apps including 1inch, Aave, Balancer, and more
Cons
Arbitrum is not a standalone chain and thus relies on the security of the underlying Ethereum chain in order to run
The optimistic rollup technology of Arbitrum means withdrawals of funds can take up to a week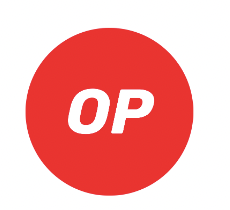 Optimism
Best For Ethereum Compatibility
Review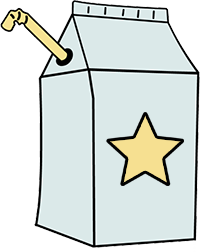 4.5
Daily Active Users
40,000
Transactions per second
2,000
Optimism is another popular rollup scaling solution for the Ethereum ecosystem. The project was started in 2019 and has since become one of the largest Layer 2 solutions, with a TVL of almost $1 billion.
Pros
Has saved users over $1 billion in gas fees compared to Ethereum
Optimism "quests" allow users to earn bounties for learning about the Optimism ecosystem
The Optimism team has promised a "season of airdrops" for regular users
Cons
Optimism currently uses a single "sequencer" to order transactions before submitting them to Ethereum, which introduces a significant level of centralization
"Optimistic rollup" technology is still quite new and not fully tested
Over 40,000 daily active users
Home to one of the most popular crypto trading platforms, Synthetix
Very tightly integrated with Ethereum, boasting "If it works on Ethereum, it works on Optimism at a fraction of the cost."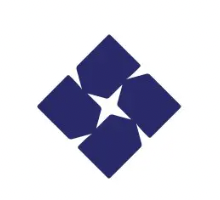 StarkEx
Best For High Performance
Review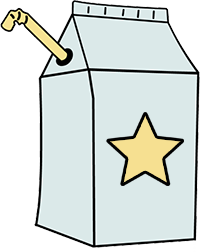 4.5
Transactions per second
N/A
StarkEx is a scaling solution that's a bit different from the others on the list. It relies on "zero-knowledge proofs" which is a faster and more secure scaling mechanism. By using zero-knowledge proofs StarkEx can provide low gas fees and fast transactions without compromising on security.
Pros
Trusted by some of the most popular Ethereum projects including Sorare, ImmutableX, and dYdX
Has over 100,000 users
Batches transactions for much higher throughput
Cons
Zero-knowledge proof technology is complex and may take a while for beginners to understand
Unlike many other Layer 2's, StarkEx does not have a platform token you can buy and trade
Processed over $700 billion in trading volume
Processed over 290 million transactions
Over 90 million NFTs minted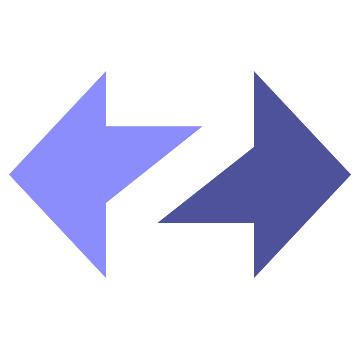 Review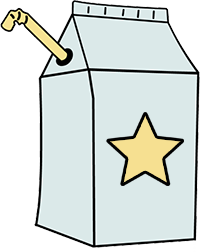 4.7
Transactions per second
N/A
zkSync is another Layer 2 that uses zero-knowledge (ZK) proofs to scale the Ethereum blockchain. zkSync is committed to not only scaling the speed of the Ethereum blockchain but preserving its values of freedom, self-sovereignty, and decentralization.
Pros
zkSync takes security seriously — bug bounties offer up to $2.3 million for revealing critical security flaws
All code is open-source which provides transparency and trust
Over 500,000 active user accounts
Cons
zkSync's emphasis on security means the platform is experiencing a slow roll-out
Not nearly as widely adopted as other Layer 2's like Polygon and Arbitrum
Makes no security compromises since it inherits 100% of Ethereum's security features
Supports all Ethereum-based projects without requiring them to make any code changes
Has raised over $450 million in funding from notable investors such as a16z and Dragonfly
What Are Ethereum Layer 2 (L2) Protocols?
Ethereum is one of the most popular blockchains. However, its focus on strict security and decentralization means that the blockchain can only process about 14 transactions per second. Because of this, Ethereum transaction costs are usually very high, and transactions can take a long time to process.
"Layer 2" solutions are blockchains built on top of (or in parallel with) the Ethereum blockchain that is used to scale its capabilities. These chains usually process many more transactions per second for much less in fees. In return, however, Layer 2 blockchains are usually more centralized and not as well-secured as the main "Layer 1" Ethereum chain.
As an analogy, you can imagine the Ethereum network as the US Postal Service — or the main government-owned postal courier in a country. It is reliable, secure, and available to everyone, but it often suffers from congestion, delays, and relatively high costs due to its wide reach and demand.
Layer 2's, on the other hand, are like private delivery services. There are many more of them, and they can transfer packages faster and cheaper. On the other hand, they don't have the credibility of the main postal service and may not be trusted by everyone to ship the most important packages.
Why Do We Need L2 Solutions?
Many popular blockchain projects are building their services on Layer 2 blockchains in order to provide their users with more affordable trading, gaming, lending, and much more. Large tech companies such as Reddit and Meta are opting to use Layer 2 solutions to bring their web3 offerings to the masses for a low cost.
The Ethereum blockchain has upcoming upgrades which will scale the capacity of the network. However, there are already several tried-and-true Layer 2 projects, and the bridges need to use them, that will most likely continue to see wide adoption even as the main Ethereum chain improves.
L1 Vs. L2
Layer 1
Average transaction fees are $5+
Transactions per second are limited to around 14
Security is a top priority that hampers the speed of the blockchain
Fully decentralized — cannot be changed or halted without mass consensus
Layer 2
Average transaction fees are less than $1
Can process potentially hundreds of thousands of transactions per second
Security is still very tight, but may sometimes be compromised in favor of speed
Some Layer 2 chains are much more centralized than Layer 1's, leading to concerns about their reliability and independence
What Are Ethereum Rollups?
Optimism, Arbitrum, StarkEx, and zkSync are all examples of Ethereum "rollups." A rollup is a type of Layer 2 scaling technology that processes transactions off-chain and then submits them all together in a "rollup" to the main Ethereum chain.
There are two types of rollups:
Optimistic Rollups: Optimistic rollups assume that all transactions within the rollup are valid, and they are automatically submitted to the main Ethereum chain. If a transaction is not valid, there is a specific time window within which anyone can submit "fraud proof" that proves the transaction is incorrect. This allows the chain to process transactions quickly and only do extra work if a transaction is proven to be fraudulent. Arbitrum and Optimism are examples of Layer 2's utilizing optimistic rollups.
Zero-Knowledge Rollups: Zero-knowledge, or "ZK," rollups check every single transaction for validity before submitting it to the blockchain. These types of rollups use sophisticated cryptography and math known as "zero-knowledge proofs" in order to verify that each transaction is legitimate. Among decentralization and security purists, ZK rollups are the preferred Ethereum scaling mechanism. However, they are much more complicated than optimistic rollups and have not yet enjoyed as wide of adoption. StarkEx and zkSync are examples of Layer 2's utilizing zero-knowledge rollups.
To Sum It Up
Ethereum sees tons of demand and Layer 2's are here to help scale the blockchain and make it accessible to everyone. While the technologies are still in their infancy, Layer 2's such as Polygon and Arbitrum are already seeing wide adoption, while ZK-based Layer 2's like StarkEx and zkSync promise cheaper transactions with no impact on security.
Frequently Asked Questions
L2 tokens are the platform tokens for Layer 2 blockchains such as Polygon, Arbitrum, and Optimism.
L2 tokens trade just like any other cryptocurrency token, meaning they may go up or down in price.
L2 fees are generally much lower than the fees on Ethereum Mainnet. For example, the average fee on Polygon is $0.018 per transaction, compared to $5+ on Ethereum.
It's difficult to say that any single L2 is the best. It really depends on what you're looking for. For wide adoption and fast transactions, L2's like Polygon and Arbitrum are good choices.
If security and decentralization is very important to you, then zero-knowledge rollups like StarkEx and zkSync may be good choices.