10 Best NFT Marketplaces – 2023
A curated list of top marketplaces, plus risks and benefits of buying NFTs.
Last Updated:

August 2, 2023
Key Takeaways
NFT marketplaces are often specialized, with some focused on fine art and others on popular collections. This means the best NFT marketplaces will differ based on your needs.
NFT aggregators bring in listings from other marketplaces. Many of the top marketplaces are also aggregators.
Platforms like Blur and OpenSea Pro are standout picks for buying and selling top NFT collections, largely due to their scope and market analytics tools.
The NFT (non-fungible tokens) craze shows no signs of slowing, with about $25 billion in NFTs traded annually. How can you get in on the digital-art action? Often the answer is to choose specialized NFT platforms that focus on a certain segment. We've gathered the best NFT marketplaces for various segments, ranging from art and collectibles to gaming and sports.
We'll also explore NFT aggregators, sites that gather NFT listings from the far reaches of the internet, bringing you options you might not have discovered otherwise.
Let's explore the best NFT marketplaces.
What's An NFT Marketplace?
An NFT marketplace is an app or website where you can buy or sell non-fungible tokens (NFTs). OpenSea is likely the best-known example, but there are several direct competitors and a growing number of specialized NFT websites, like NBA Top Shot, the go-to source for NBA clips immortalized in NFT form.
NFT marketplaces provide a digital gallery for independent creators and NFT companies while giving buyers the ability to search and browse listings. More powerful NFT trading platforms, like Blur, give traders and collectors powerful insight into pricing trends for top NFT projects.
Marketplaces give order to the chaos of NFTs, gathering digital assets from countless crypto wallets in one place.
Best NFT Marketplaces
| Marketplace | Blockchains | Sales Fees (Typically paid by seller) | NFT Types | Daily Transactions |
| --- | --- | --- | --- | --- |
| Foundation Marketplace | Ethereum | 15% on drops5% on secondary sales | Digital art | 670 |
| Blur | Ethereum | 0.5% minimum creator royalty (paid by buyer) | Collectibles Collections Metaverse | 14,000 |
| GameStop NFT Marketplace | Ethereum, Immutable X | 2.25% | Gaming | Unknown |
| Rarible | Ethereum Solana, Tezos, Polygon, Immutable X | 1% buyer1% seller | Collectibles Collections Metaverse | 65,000 |
| OpenSea | Ethereum, Polygon, Klaytn, Solana, Abritrum, Optimism, Avalanche, BNB Smart Chain | 2.5% | Collectibles Collections Metaverse Gaming Art Sports Photography | 47,000 |
| SuperRare | Ethereum | 15% | Digital art | 128 |
| Nifty Gateway | Ethereum, Polygon, Immutable X | 10% +$0.30 | Digital art Collectibles | 10 |
| LooksRare | Ethereum | 0.5% | Collectibles Collections Metaverse | 42 |
| ThetaDrop | Theta | 10% | Entertainment Celebrities Collectibles Collections | 283 |
| NBA Top Shot | EthereumFlow | 5% | Sports | 7,500 |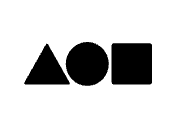 Foundation Marketplace
Best NFT Marketplace For Artists
Review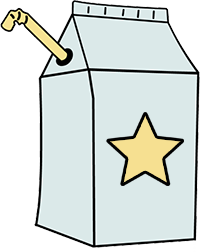 4.6
Supported Blockchains
Ethereum
Foundation Marketplace gives a platform to today's digital artists without the gatekeepers found on other fine art NFT websites. Artists can mint their NFTs and choose from several listing options, including offers, auctions, and buy-now listings. Fees are easy to understand. You'll pay 5% for initial sales or secondary market sales.
Pros
More equal access for fine artists
Multiple ways for fans to track artists
Drops make it easy for artists to create collections without coding
Cons
Limited search features
Ethereum only
Worlds: Foundation Marketplace allows curators to set up "worlds," which are selected collections highlighted on the platform. Sellers and creators can add listings to worlds to catch the limelight.
Drops: Just one click away from any page, drops highlight available mints from artists. If you're a fan, this is the place to mint NFTs for your favorite artists. If you're an artist, drops help your fans find and mint your latest collection.
Feeds: Connect your crypto wallet to follow your favorite artists and get new updates.
Equal access: There are several fine-art NFT marketplaces, but many have a stringent application and approval process. Foundation marketplace gives a home to talented artists who are building a name for themselves.
Drops: Create randomized collections without coding to build a collection. Buyers can mint new NFTs from your collection on the fly. Launch a collection of thousands for the cost of minting one.
How-to videos: Foundation is all about helping digital artists get started in the NFT market. You'll find training videos and explainer articles that break it all down in plain English.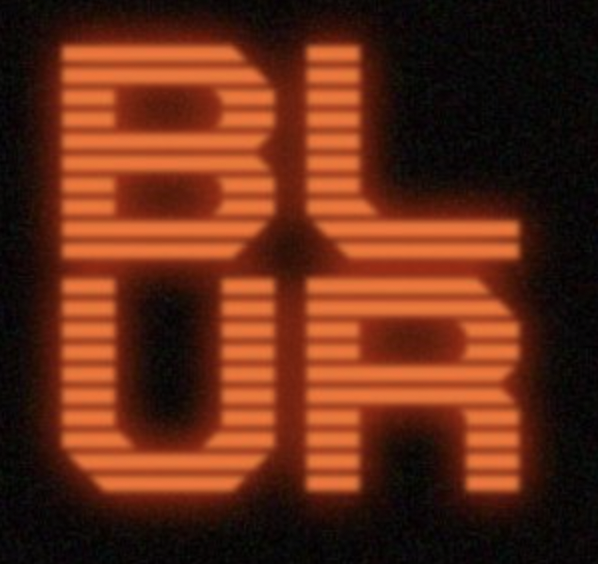 Blur
Best For Traders & High-Value Collectors
Review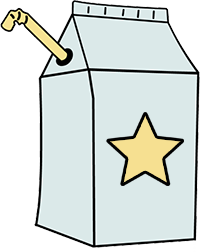 4.7
Supported Blockchains
Ethereum
NFT Types
Collectibles, collections, Metaverse
Blur turned the NFT market on its head by bringing usable market stats to traders and collectors, instantly making Blur the top NFT marketplace by volume. Blur's bid feature delivers much-needed transparency to top collections so you can make informed trading decisions. Built for traders and collectors, Blur features the top NFTs collections on the market, many of which are exclusive.
Pros
Transparency in NFT pricing through bids
Detailed price charts
Trader and collector view
BLUR tokens: qualify for airdrops by participating on the Blur platform and through exclusive listings
No fees
Cons
Ethereum network only
Must deposit funds with Blur's smart contract to bid on NFTs
Bids: If you're familiar with an order book on stock and crypto exchanges, you'll be able to read the NFT market at a glance. Blur shows how many bids are active for individual NFTs and collections, So you can understand the true floor price before making your move.
Sweeps: Instantly purchase up to 30 of the lowest-cost NFTs from any collection with just a few clicks. If you're looking for a certain trait, set a filter first.
Sales charts: See the sales history and price trend for NFTs. Each sale within a collection is marked on the price chart. Hover to see the details and date of the purchase.
Bid system: Blur's order book of bids is the game changer that other NFT platforms still haven't duplicated. Buyers and sellers can instantly gauge the level of buying interest at given price levels.
Trader and collector view: Traders need stats, while collectors need to see the big picture. Blue gives you both — and a handy toggle to switch between the two views.
Charts: You'll find yourself checking every dot on the chart to see what sold and when. Sales charts are found in the trader view.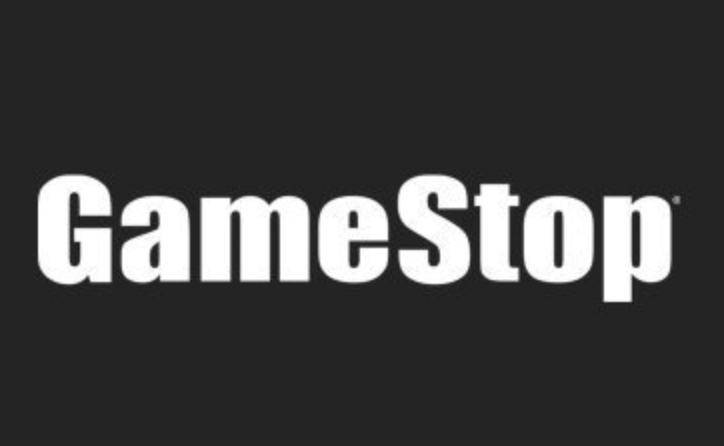 GameStop
Best For Gaming Fans
Review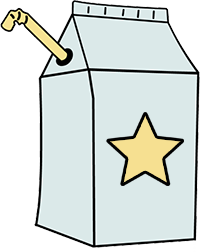 4.3
Supported Blockchains
Ethereum, Immutable X
GameStop's NFT Marketplace is an ever-evolving hub for game-related NFTs. Buy, sell, or mint NFTs for your favorite games. Some NFTs on the platform are collectibles, while others are playable characters. GameStop's NFT Marketplace is secured by the Ethereum network, but purchases can be made on the Immutable X Layer 2 blockchain to save on gas fees.
Pros
Zeros in on game-related NFTs
Low-cost transactions with Immutable X or Loopring Layer 2
Help center to get gamers up to speed on blockchains and NFT tech
Cons
Web 2 Sign-up required for purchases
Buy or sell playable characters: Buy a Buck Season I NFT to unlock Buck the Bunny (in custom garb) as your playable avatar in the Kiraverse.
Game-themed collections: You won't find the usual monkeys and penguins on GameStop, but you will find NFTs for the hottest games, many made by community artists.
Web3 game hub: If you've ever wondered where you could find NFT games, wonder no more. GameStop NFT Marketplace gives you an assortment  – including free-to-play games — with video previews.
Digital asset ownership: Gaming is a logical growth area for NFTs, giving players control over their assets and the ability to sell those assets to others.
Tight focus on gaming: You can find some gaming-related NFTs on other BFT websites, like OpenSea, but you'll need to swim through an ocean to find them. GameStop serves one audience, and they do it well.
Collections with filters: Filter by price, type, or blockchain to quickly find NFTs that fit your budget.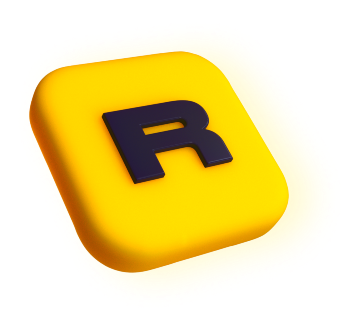 Rarible
Best For Low-Cost NFT Minting
Review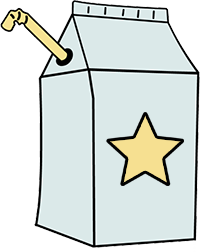 4.2
Supported Blockchains
Ethereum, Solana, Tezos +More
NFT Types
Collectibles, Collections, Metaverse
Rarible brings people-friendly NFT minting to four blockchains: Ethereum, Polygon, Solana, and Tezos. Users create a username, which lets other users follow and view NFT galleries for each user. NFT projects can also set up NFT marketplaces to showcase their brand – for free. Rarible also has its own token distributed through the RARI foundation, which promotes on-site activity and offers occasional airdrops.
Pros
Rarible-powered marketplaces without coding
Social profiles that make it easy to follow other users
Free minting on multiple blockchains (paid by buyers)
Cons
Email signup required for buyers and sellers
Marketplaces: Rarible lets you create a marketplace for your brands and collections with no coding and no fees. Rarible-powered NFT Marketplaces can live off-site on a domain you choose.
User pages: Rarible brings a social aspect to NFTs by letting users set up a username with a profile others can follow.
Free minting: Sellers can opt to launch NFTs while having buyers pay the minting cost. It's free for someone, and the feature gives promising artists a needed boost by removing the biggest barrier to entry, minting costs.
Newbie-friendly platform: Many of Rarible's features, including buyer-paid minting and user profiles, focus on giving new artists an affordable way to get started.
Eclectic selection: Sure, you can find Bored Apes and Pudgy Penguins, but you'll also find a universe of NFTs and collections you won't find on NFT platforms like Blur.
Multiple blockchain support: Ethereum is wonderful. It's also expensive to use. Rarible offers support for Polygon, Solana, and Tezos, helping to make NFT minting and buying costs more affordable.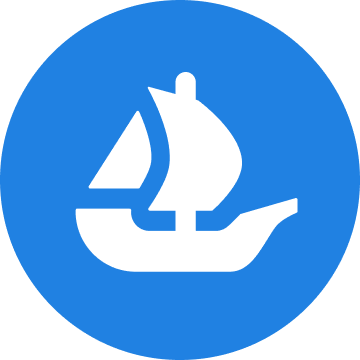 OpenSea
Best NFT Marketplace For Beginners
Review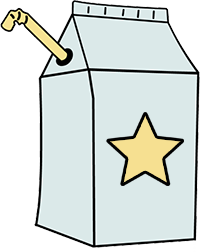 5
Supported Blockchains
Ethereum, Polygon, Solana +More
NFT Types
Collections, Metaverse, Gaming +More
OpenSea is the best-known NFT marketplace, and it's still the best choice for many beginners in the space. The interface is bright and welcoming, and while you can't pay with USD, OpenSea gives you a handy way to buy crypto right from the checkout screen. The newly launched OpenSea Pro gives buyers more detailed market data for individual NFTs and collections.
Pros
Multiple networks to expand buying choices and reduce gas fees
Massive inventory of NFTs in several categories
Powerful tools for traders and collectors (OpenSea Pro)
Easy access to purchase crypto with fiat currencies like USD
Cons
OpenSea is a centralized NFT exchange in a market moving toward decentralized apps
Multiple networks supported: OpenSea's standard platform supports Ethereum NFTs as well as Polygon, Arbitrum, and others. More networks bring a broader selection as well as lower acquisition costs in many cases.
Top NFT collections: Many of today's hottest new NFT collections are listed on OpenSea.
Collection sweeps: If you venture over to OpenSea Pro, you can get more detailed data on Ethereum-based NFTs and even sweep up to 100 NFTs at once. Sweeping refers to buying the lowest-cost NFTs within a collection.
Newbie-friendly interface: If you've never bought an NFT before, OpenSea does the best job of walking new buyers through the process.
Wide selection of NFTs: OpenSea is the biggest NFT marketplace when measured in the number of listings. You'll find the finest in the category as well as bargain-bin items. There's something for everyone.
Easy purchases with fiat: Like most other platforms, you'll have to pay for your NFTs with crypto, but OpenSea makes it easy to buy crypto on the spot if your crypto wallet's a bit light.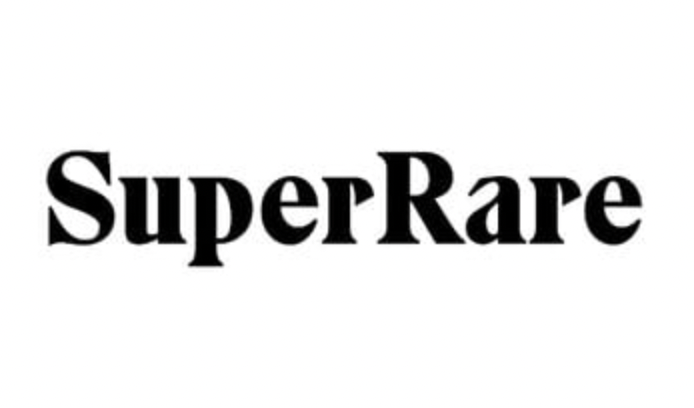 SuperRare
Best For High-End NFT Art
Review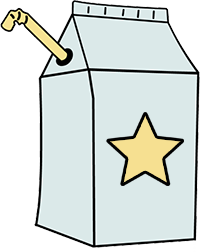 3.5
Supported Blockchains
Ethereum
SuperRare builds a market for discerning NFT collectors and a select community of artists. The platform uses an artist application process to bring you the best of the best and to ensure scarcity — hence the name (SuperRare). The community of RARE token holders votes on DAO governance and chooses which artists to include on the platform.
Pros
Find one-of-a-kind art and photography NFTs
Focused on fine art and photography NFTs
The application process helps ensure quality
Cons
Ethereum only
Built for browsing rather than searching
SuperRare Magazine: SuperRare's online magazine highlights artists and collections and keeps readers informed on the latest NFT trends.
Spaces: SuperRare spaces are curated galleries that spotlight select artists or specific themes. RARE token holders vote on which spaces should be included in the network.
Live auctions: Just like an IRL art gallery, SuperRare brings the excitement of bidding to own must-have digital art. Going, going, gone.
Exclusive art focus: SuperRare requires submissions that aren't available in tokenized versions elsewhere.
Fine art and photography: If you've seen all the monkeys in propeller hats you can handle, SuperRare offers a welcome escape from the pixelated sameness found on other marketplaces.
Community driven: SuperRare is run by the DAO (decentralized autonomous organization) made up of RARE token holders, discerning collectors like you who vote on which artist to include and which collections to spotlight.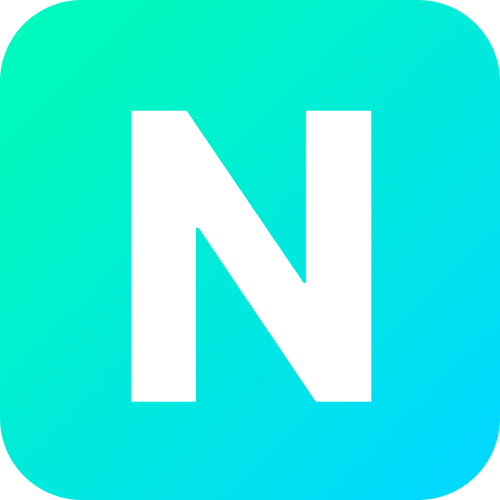 Nifty Gateway
Best For Secured NFT Art
Review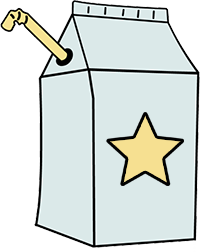 4.4
Supported Blockchains
Ethereum, Polygon, Immutable X
NFT Types
Digital art, collectibles
Most NFT marketplaces require you to transfer the NFT to your wallet, which can lead to security concerns. Nifty Gateway can provide custody for your valuable NFTs (called Nifties), reducing risks that come from self-custody wallets, like compromised seed phrases. Nifty Gateway also lets buyers purchase NFTs with a credit or debit card.
Pros
Credit or debit card purchases
Multiple blockchain support
Custodial storage
Cons
The search function can be difficult to use
High sales fees (10% +$0.30)
Collection stats: Find all the juicy details for entire collections or publishers, like Yuga Labs, including floor price across collections, number of owners, and recent sales.
Rarity ratings: Digging through menus to find NFTs with rare traits can be tedious. Nifty Gateway can sort by rarity rating so you can find gems quickly.
Curated drops: NFT drops happen all day, every day. Nifty Gateway cuts through the clutter with curated drops that highlight projects you might want to watch closely.
Newbie-friendly NFTs: Most people who want to get started in NFTs don't have thousands of dollars worth of ETH ready to spend. Nifty Gateway offers a fiat onramp combined with custodial storage, so you don't have to be a crypto wizard to buy an NFT you like.
Nifty app: Show off your Nifties with Nifty Gateway's mobile app.
Backed by Gemini: NIfty Gateway is owned by Gemini, one of the leading crypto exchanges and a company known for crypto custody services.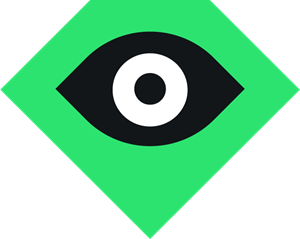 LooksRare
Best For Crypto Rewards
Review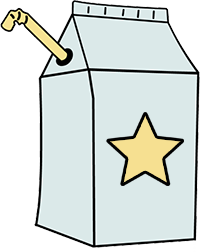 4.7
Supported Blockchains
Ethereum
NFT Types
Collectibles, collections, Metaverse
LooksRare is an NFT marketplace that shares the wealth with people who use the platform. The platform showcases NFTs on the Ethereum network and lets users earn LOOKS tokens. Earn LOOKS for trading NFTs, staking LOOKS to earn platform revenue, or providing liquidity for LOOKS tokens on decentralized exchanges (over $1.3 billion to date). Get paid to trade top collections like Bored Apes, Moonbirds, and more.
Pros
Detailed analytics
Earn LOOKS tokens for listing and trading
Earn a share of protocol revenue
Low fees
Cons
Analytics: Similar to Blur and the newly launched OpenSea Pro, LooksRare gives you market details for top collections, including market sentiment, listing depth, and sales history.
Rewards: LooksRare is unique in the way the platform rewards users. You'll earn LOOKS tokes for listing or trading. You can also stake your LOOKS tokens to earn revenue share or provide trading liquidity to earn LOOKS and WETH.
Revenue sharing: Many in the NFT community have a love/hate relationship with NFT marketplaces. They love the NFTs and platform features but hate the fees. LooksRare offers three ways for people to earn from the platform without selling any NFTs at all.
Clean UI: LooksRare provides a simple-yet-powerful interface that's intuitive to use.
Watchlists: LooksRare provides watchlists with a Web3 twist. Sign in with your crypto wallet and sign a (free) transaction to add collections to your list.

ThetaDrop
Best For Entertainment NFTs
Review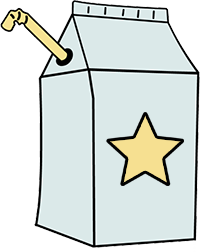 4.5
Supported Blockchains
Theta
NFT Types
Entertainment, celebrities, collectibles
If you're an entertainment enthusiast, you'll love ThetaDrop. Collect entertainment industry NFT memorabilia like the new Steve McQueen/Triumph Motorcycles collection, Katy Perry, Fail Army, and more. Theta is its own blockchain — actually a group of chains — purpose-built for media and entertainment assets. You'll also find an assortment of gaming NFTs.
Pros
Specialty NFT marketplace featuring entertainment icons and brands
Wide range of NFTs
Access to USD payment options for purchases
Cons
Limited to Theta network
Complicated tokenomics
Signup required to buy
Branded NFTs: Get official NFTs from World Poker Tour, American Idol, and more.
Drops: Get notified of upcoming NFT drops so you don't miss out.
Community challenges: Win prizes in community challenges featuring your favorite celebrities and entertainment brands.
Exclusive entertainment industry NFTs: A few NFT websites stand out for offering something different. ThetaDrop is in that select group with its selection of entertainment industry NFTs.
NFT packs: Like the baseball card packs of yesteryear, ThetaDrop brings us NFT packs. NFT packs might include several NFTs from a collection or a mystery collectible NFT to be revealed when opened.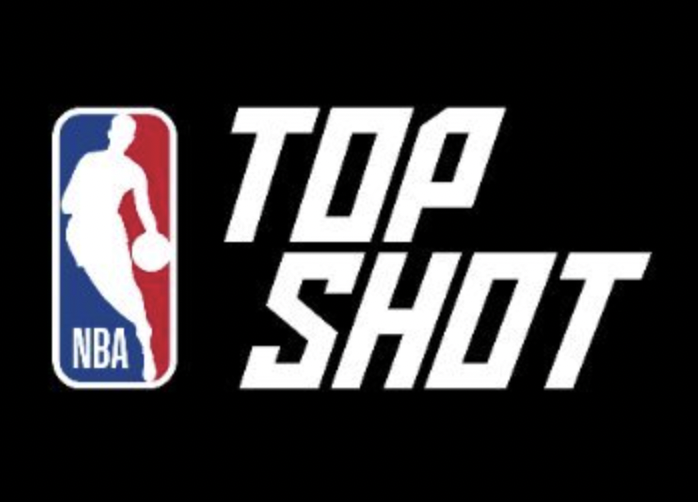 NBA Top Shot
Best For Sports Fans
Review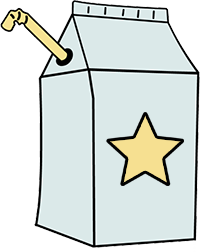 4.5
Supported Blockchains
Ethereum, Flow
If you're a basketball fan, you'll want to visit NBA Top Shot, the NFT marketplace that specializes in NBA-licensed collectibles. Collect the clip of Paul George catching the assist and sinking the ball from the three-point line. It's rare. Or choose from countless other clips of your favorite NBA stars making game-changing plays.
Pros
Multiple payment methods: Buy NBA Moment NFTs with BTC, ETH, DAI, or USDC
Community-centered challenges
Large previews: see the full detail before you buy
Cons
Web 2 Sign-up required for purchases
Packs: If you're familiar with trading cards, then you know what packs are. You never know what you'll get. No chewing gum, though. Just NBA NFTs ranging from common to rare.
Marketplace: Sell or buy NBA moments in the marketplace. Prices start at just $1.
Challenges: Join other NBA fans to earn prizes, packs, or Moment NFTs.
Large previews: Watch Allen Iverson slip through traffic like a ghost as many times as you like — then buy the moment for your collection to watch it some more.
Community focus: Sports are where camaraderie meets competition, a point not lost by NBA Top Shot. Have fun competing in challenges to win prizes.
Fine-tuned searches: Filter your search by your favorite player, by set, or by rarity level. Then, drill down by price or game date.
How We Chose
We weighed a number of criteria when building our NFT marketplace list, including ease of use, specialization, reputation, features, and more.
Ease Of Use: Not every NFT marketplace is easy to use (but should be). A few on our list even flunked the newbie-user test, but they stood out in enough other areas to make the list.
Specialization: We made sure to include a few NFT marketplaces that were doing something different, such as a focus on fine art or entertainment NFTs.
Reputation: We reviewed community feedback to avoid questionable NFT websites.
Features: We evaluated the features of each NFT platform to understand how each feature helps buyers and sellers – as well as things that could be improved.
Other NFT Marketplaces
Several Layer 1 and Layer 2 blockchains, like Solana and Polygon, support NFTs. Most of the NFT action is still on the Ethereum network — as are the top NFT marketplaces. But if you prefer another network, you have some outstanding options.
Solana NFT Marketplaces
Polygon NFT Marketplaces
Cardano NFT Marketplaces
NFT Marketplace Aggregators
An NFT aggregator is an app or website that gathers NFT listings from other NFT protocols. Many of the big-name platforms, like Blur and OpenSea, offer aggregated listings in addition to their own listings. This feature is particularly useful if you're looking for an NFT from a collection that's listed on another website. NFT aggregators let you do all or most of your shopping in one place.
Examples
Blur: The hugely popular Blur NFT platform brings in listings from OpenSea and LooksRare, displayed alongside NFTs listed on Blur.
OpenSea Pro: OpenSea recently acquired Gem, a popular NFT aggregator. The newest version of Gem is now OpenSea Pro, a full-featured aggregator with features to rival powerhouse platforms like Blur.
Uniswap: You might know Uniswap as the largest decentralized exchange (DEX). But Uniswap is also a great way to shop for NFTs. Uniswap integrated Genie, another well-known NFT aggregator, making finding NFTs as easy as finding tokens you want to swap.
Tips For Choosing A Marketplace
Consider Fees: Selling fees typically only affect sellers, but unless you plan to keep the NFTs you buy forever, that includes you. Also, some marketplaces enforce creator royalties, a cut of the sales price that goes back to the creator. Others don't. Consider whether royalties are important to you and check to see if you can set your own. Blur, for example, requires a minimum 0.5% creator royalty, but the suggested royalty will be much higher on some collections.
Contract Security: Behind the HTML, many NFT marketplaces are smart contracts — computer code running on the blockchain. Look for information on audits for smart contracts used on the platform. Crypto audits are code checks done by third-party audit companies. For example, Blur published the results of the audit completed by Debaub in the Blur docs.
Cross-Listing Options: When selling, can you list on other marketplaces at the same time? If so, there's usually an extra cost in gas fees, but it may be worth it for the extra exposure.
Specialization: Fine art NFT might get lost on some NFT platforms, creating a problem for buyers who can't find what they want easily and sellers or creators who become invisible. Look for NFT marketplaces well-matched to the type of NFTs you're selling.
Traffic: If an NFT is listed on a low-traffic website, is it still for sale? Well, yes, but it might never be found. You'll still pay the listing fee, though. You'll have better odds selling on a platform with more users and might even get a higher price when selling.
Supported Blockchains: It can be expensive to move NFTs from one blockchain to another, so they usually live on the blockchain on which they were created forever. Check to be sure your blockchain is supported before connecting wallets, filling out forms, or completing email signups.
Payment Methods: Some buyers are happy to pay in ETH or whichever crypto is supported by the NFT's blockchain. Others may be new and only understand dollars. Platforms like OpenSea and Nifty Gateway make purchases easier for newbies who have some cash to spend — but little or no crypto.
Should You Buy NFTs?
You should buy NFTs if you like the NFT you're buying. NFTs aren't always investments. Maybe you just want one for a PFP (Profile Pic) or to support an artist. We each have our own reasons for clicking the buy button.
You should buy NFTs if you've done your research first. Once you climb a little higher up the price ladder, it makes sense to research the market for the NFTs you're considering. NFT platforms like Blur and OpenSea Pro offer more insight into market trends and demand at certain price levels.
Benefits And Risks Of Buying NFTs
NFTs are unique assets, even if they are part of a set. That's what non-fungible (token) stands for: one isn't the same as the next, as is the case with standard cryptocurrency tokens. That uniqueness brings some benefits, but there are also some risks to consider.
NFT Benefits
Proof Of Ownership: In this NFT marketplace list, we focused on art and NFT collections. These are digital assets, and the NFT held in your wallet is your proof of ownership. But as the NFT market evolves, you'll see other types of NFTs, such as property deeds and other applications. Again, the NFT is your proof of ownership.
Easy Transfers: Think about how difficult it can be to sell high-value items in the analog world. Often, there are titles, deeds, and even contracts. NFTs can simplify all of this. You can sell an NFT of any value with just a few clicks without ever meeting the buyer.
Cannot Be Manipulated: The same blockchain that protects crypto from being manipulated also removes the risks of manipulated NFTs. The metadata is unique to each transaction, and the transactions are immutable, meaning that the data entered into the ledger is irreversible.
Scarcity: With NFT art or music collectibles, the collections are generally issued in short-run or limited supply. This makes certain items scarce, which, in turn, helps increase their value over time. That's not the case for every NFT, of course, but the reason why collectors flock to them is that there's a higher-than-average chance of the scarcity causing an uptick in value.
Potential To Earn Royalties: The blockchain provides a clear ledger of transactions that occur, which means that there's a chance to earn NFT royalties on the secondary sale of these items, especially when it comes to artwork or music. For example, should the owner of the rights for exclusive NFT music want to allow for secondary use of a song, they could approve the use and collect royalties — and the blockchain ledger allows them to prove that they are the ones who should be earning the royalties.
NFT Risks
Prices Might Fall: Some people have traded NFTs for a profit — but many are underwater or have sold for a loss. What's hot today might not be hot tomorrow, especially with so many new projects and collections coming to market.
Hacking/Phishing Targeting: If you buy or sell a high-value NFT, the wallet address for the transaction is now publicly available. It's on the blockchain. This settlement transparency is how crypto works, but now someone knows you have money, and you could become a target for people who want to deanonymize the wallet to find out who you are. If they can identify you or your IP address, you can become a target for phishing or hacking attempts. The same risk exists for any large transactions or wallet balances.
Smart Contract Risks: Many NFT marketplaces are just a wrapper for a smart contract, a computer program running on a crypto network. Programs can have bugs or vulnerabilities. Be especially careful with apps that require you to deposit funds on the platform before making a purchase. For example, Blur requires a deposit to make bids on NFTs. Blur has been audited, but there are no guarantees when it comes to contract safety.
To Sum It Up
Many NFT platforms specialize in a certain type of NFT. If you're shopping for fine art, you might not find what you're looking for on the largest platforms, and if you're looking for Bored Apes, you won't find them on SuperRare, which specializes in fine art. Find an NFT platform to call home based on your market — but be aware that you might need more than one.
Frequently Asked Questions
NFTs themselves are safe. However, we can't say that NFTs are a "safe investment," because there is no real way to know this. The NFT is a record on the blockchain that says the asset belongs to a certain wallet address. The risks that come with NFTs usually involve wallet safety concerns like shared computers or compromised wallet seed phrases.
According to the NY Times, most people lose money on NFTs. The same can be said of cars, however, or furniture in your home. The difference is that very few cars will ever appreciate in value, whereas some NFTs can increase in value significantly. Modern NFT marketplaces like Blur give more insight into NFT markets and demand, possibly leading to more profitable trades as traders learn to use these tools to their full potential.
While the Ethereum blockchain is the main blockchain used for NFT minting, there are actually a few different blockchain options users can choose from. In addition to ETH, Solana, Tezos, Binance Smart Chain, and a few others also support NFTs, and these other options can be more affordable compared to the high gas fees users pay to transact on the Ethereum blockchain. Another option is Flow, which is a newer blockchain that originated in 2019 but is built as a scalable, high-performance blockchain geared toward creating NFTs and decentralized apps.
Blur offers real-time price updates and three user-configurable gas settings that let you act quickly when the competitive stakes are high. OpenSea Pro mirrors many of Blur's features, making both platforms worth considering when you're competing against other buyers.
If you're a trader or serious collector, you'll want to visit Blur. While the features of OpenSea's newly launched Pro platform parallel many of Blur's features, Blur will have some listing that you won't find elsewhere, including NFTs from top projects like Bored Apes, Pudgy Penguins, Moonbirds, and others. If you want a simpler alternative, you can consider Rarible or Nifty Gateway.