1inch Review 2023: What To Know About The Pros, Cons, And Features
Published: May 31, 2023
|
Last Updated:

June 27, 2023
Our Take On 1inch
THE BOTTOM LINE:
The cutting-edge features and tools offered by the 1inch exchange make it a standout in the DEX arena. Those features, combined with the fact that 1inch has never experienced any security breaches, have led it to become one of the top DEX exchange aggregators in the world — but that doesn't mean it's right for everyone.
Pros
Finds the best exchange rates for you
Supports many cryptocurrencies, wallets, and blockchains
No deposit and withdrawal fees
Cons
Cannot purchase crypto with fiat
Not tailored to beginner investors

Via 1inch's Website
Cost
No 1inch fees, pass-through fees for exchanges plus network fees
Support
11 chains, including Ethereum, BSC, Polygon, and Optimism
Token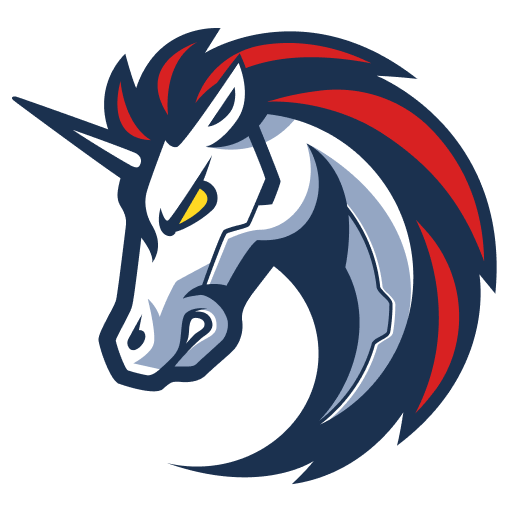 While much of the financial sector was in disarray after 2020, the decentralized finance (DeFi) market had a successful year. Traders from across the globe entered this alternative financial sector in an effort to profit from the rising market volatility.
Along with an increase in funding inflows, the trading industry has recently witnessed a number of fresh and innovative developments: DEX aggregators are one example.
With hundreds of billions in assets and hundreds of thousands of users on the platform, 1inch Network is at the forefront of this new DeFi revolution. The platform uses smart contract technology to enable trade optimization while obtaining liquidity from numerous exchanges. Read on to learn more about the 1inch features, pros, cons, and learn whether or not it's the right choice for you.
1inch Pros
Here are some of the ways 1inch has successfully set itself apart from the competition:
Finds The Best Exchange Rates For You
1inch compares rates and prices across different exchanges to find the best deals on any swap you want to make. Depending on the currency you're trading, the 1inch platform might offer you better rates than many of the major exchanges. If splitting the swap across multiple exchanges would result in a better deal for you, 1inch might do so.
Supports Many Cryptocurrencies, Wallets, And Blockchains
Once you connect your wallet —whether it's a hardware wallet or a browser wallet — you will instantly get access to one of the widest varieties of cryptos on any decentralized exchange. Having one platform that supports numerous types of crypto, along with a number of different wallets and blockchains, can be a huge perk for many users.
No Deposit And Withdrawal Fees
You are responsible for covering all transaction fees — otherwise known as gas fees — as well as each exchange's fees when you trade with 1inch. However, 1inch does not tack on any extra fees for the 1inch platform. In other words, when you use 1inch, you aren't charged fees when you deposit or withdraw your tokens since the platform doesn't take custody of your assets on its server.
1inch Cons
There are also some potential drawbacks that 1inch users may want to be aware of, including:
Cannot Purchase Crypto With Fiat
Traditional (fiat) money like U.S. dollars cannot be used to purchase cryptocurrency on the 1inch platform. However, users do have the option to purchase Ethereum with a debit or credit card on Moonpay, a third-party site. There is a catch, though. The processing costs are high and the rate isn't terribly competitive, so it may not make sense to take this route.
Not Tailored To Beginner Investors
The platform may not be easy to use if you are new to cryptocurrency. It requires a baseline level of knowledge about the crypto market, and you might not find the currencies you'd expect, despite the fact that you can purchase a wide variety of coins.
Who Is 1inch Best For?
1inch might be the right exchange if:
You want to find the best cryptocurrency exchange rates but don't want to have to dig around and compare the options.
You want to access a larger selection of cryptocurrencies and already have a DeFi compatible wallet.
You feel comfortable using cryptocurrencies on DeFi platforms, and want to advance your knowledge of them.
Key Features Of 1inch
Any DEX looking to be a serious contender in the space must stand out with its cutting-edge features. Here's how 1inch does it:
1inch wallet: 1inch has its own wallet where you can stake tokens, claim rewards, buy crypto with fiat, and hold your NFTs.
User-friendly interface: The platform's user interface is easy to navigate, even if you're a user who has limited experience with decentralized exchanges.
Limited number of fees: You only need to pay the network fee in order to interact with the service; there are no additional costs.
Maximum security: 1inch has a solid track record of safety, with no security lapses or hacking incidents to date.
Great liquidity: By acting as a DEX aggregator, the 1inch exchange makes sure that your cryptocurrency trades have high liquidity while keeping the exchanges to a single transaction.
Low transaction costs: Users can burn Chi Gastokens instead of ETH to complete transactions on 1inch. Minting CHI takes up storage on the blockchain, but then burning it erases that storage and replaces it with the transaction, optimizing the process.
Cryptos Listed On 1inch
Because it's a DEX, 1inch lists a wide variety of cryptocurrencies. There are more than 400 ERC-20 standard tokens available on this platform, which are digital assets supported by the Ethereum network.
You can even add an ERC-20 token if the one you want to trade isn't already listed on the exchange. However, you won't find well-known cryptocurrencies like Bitcoin (BTC) or Binance Coin (BNB), as these tokens don't operate on the Ethereum network.
Fees For Using 1inch
Many cryptocurrency exchanges charge both individual exchange fees and network fees.
Because 1inch is a decentralized exchange aggregator, you won't be charged any fees or commissions to use 1inch Exchange's services. However, you are responsible for covering the transactional gas costs. If you use CHI gas tokens, though, your gas fee could decrease dramatically.
The 1inch Exchange is a DEX aggregator, which means that the DEX you use to fill your order will have a significant impact on your trading costs. Before executing your trades, it is best to refer to the fee structures tied to the various platforms.
That said, 1inch claims that the primary goal of the platform is to provide its users with the best swap rates. As such, the platform does not add additional fees on top of the DEX fee.
Alternatives To Consider
If you're a beginner crypto trader who's not ready for this type of platform just yet, you may be looking for alternatives. A few options you may want to consider include:
Uniswap: Best For New Decentralized Exchange Traders
Uniswap is a decentralized exchange, but it's known to be friendly to beginners and has a very high daily trading volume. As such, Uniswap can be a good place to start for new crypto users who aren't ready to navigate platforms that require a bit more experience.
Coinbase: Best For New Crypto Traders
Coiunbase is a centralized exchange that's well suited for traders and investors who are new to crypto. The platform is user-friendly and offers a wide range of tokens to choose from.
Is 1inch Right For You?
1inch is a platform in which hundreds of thousands of experienced traders come together to trade and find the best rates and prices on the transactions they want to make. If you're someone who already has a wallet, feels comfortable trading on decentralized exchanges, and want to find a platform where you can freely trade without worrying about the lack of liquidity that most decentralized exchanges face, 1inch might be just what you're looking for.
Final Thoughts On 1inch
Liquidity remains the biggest problem that decentralized exchanges face when it comes to being competitive in the DeFi space. The 1inch platform has done a fantastic job so far in terms of solving this problem. That said, the platform is likely better suited to traders who have some background in the DEX market.
If it can adjust to traders of all experience levels, the 1inch exchange may become one of the top trading platforms in the rapidly developing DEX ecosystems. For now, it remains one of the go-to choices for experienced traders and investors who feel confident navigating the complex world of decentralized finance.
Methodology
MilkRoad.com reviews cryptocurrency and Web3 products, services, and companies based on five quantifiable metrics to help crypto users understand how they compare based on similar metrics. For the best decentralized exchanges, our editorial team compared layer 2 access, the platform's native token market cap, cryptocurrencies available to trade, and total value locked from each operator to rate the top competitors in the space.
Frequently Asked Questions
1inch currently restricts access to the app for US-based IP addresses.
Yes, your crypto is generally safe on the 1inch platform. 1inch is a decentralized exchange that conducts all business through smart contracts rather than holding any user funds on the platform, so you never give up custody of your tokens to the exchange. This keeps your tokens safe in your wallet at all times.
Yes, you will likely have to pay taxes on any gains you make using the 1inch platform, at least if you're a trader who resides in the U.S. The IRS views crypto as any other type of asset or income, which means you'll likely owe taxes on the money you make trading crypto on any platform.
No, there's no indication of 1inch reporting transaction data to the IRS, but you should self-report on the relevant form to err on the safe side.