Compound Review 2023: Learn The Pros, Cons, & Features
Published: June 1, 2023
|
Last Updated:

June 27, 2023
Our Take On Compound
THE BOTTOM LINE:
Compound is a great option for people looking to earn interest on cryptocurrency sitting idle in a crypto wallet. However, it won't be right for every user, and newer crypto investors may struggle to learn the nuances of the platform.
Pros
One of the safest and most established DeFi projects
No minimums on borrowing or lending
No trading fees or slippage
A wide range of earning opportunities
Cons
Not geared toward newer crypto users
Ethereum-based, with a lower number of cryptos compared to competitors
Via Compound's Website
Support
Ethereum, Polygon, Arbitrum
Token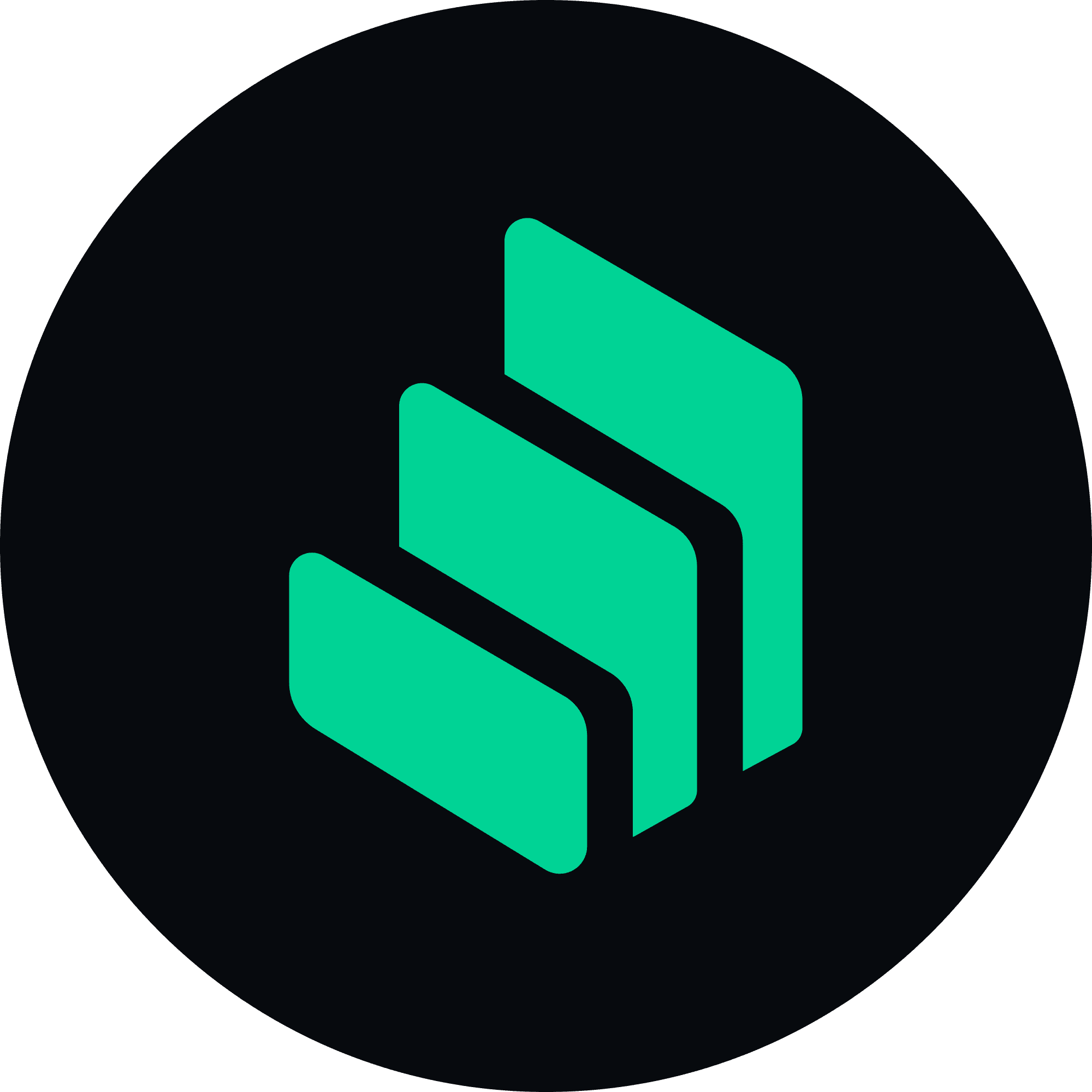 These days, there are tons of exchanges and platforms available to crypto users, but Compound has grown to become one of the leading decentralized finance (DeFi) protocols on the market. Users flock to the platform for a wide range of reasons, in major part because the platform offers access to save, trade, and utilize crypto tokens in a range of DeFi applications.
The numerous functionalities offered by the protocol have been directly responsible for the staggering growth of the Compound platform. And, one of the biggest and most unique draws of the platform is that it lets users earn compound interest on their cryptocurrencies — hence the name. As of July 2022, the platform was home to over $3.4 billion of assets that were earning interest across 18 markets.
Compound also stands out due to the tokenization of the assets locked in its system through the use of cTokens (ERC20). The total supply of cTokens is capped at 10 million, and Compound had returned an average of more than 35% by the end of 2021. What's more is that the price history indicates that Compound is showing no signs of slowing down. Before you jump head-first into this crypto platform, though, you need to know what you're getting into. Here's what you should know.
Compound Pros And Cons
Compound Pros
There are a few different benefits to using the Compound protocol, including:
A Range Of Earning Opportunities
Compound users can earn interest by taking advantage of the opportunity to lend multiple types of cryptocurrency. Lenders have numerous options for liquidity pools on this platform, all of which have varied rates of return, depending on the coin or token. Lenders also earn interest every 15 seconds on average when using this platform, and the interest earned can compound, leading to higher rates of return.
Yield farming is also an option on this platform, which means there's potential for earning a high APY in return. With Compound, many investors opt to act as both borrowers and lenders in order to receive as much COMP as possible.
No Trading Fees Or Slippage
Another upside is that there are no trading fees or slippage fees on the Compound platform, so users can avoid paying hefty fees on the trades they make. That is not the norm on many of the competitor platforms, which typically charge various fees for trading crypto or completing other types of transactions.
One Of The Safest DeFi Projects
Security is critical in the cryptocurrency ecosystem — and with Compound, it's the highest priority. High-profile auditors like Trail of Bits and Open Zeppelin have performed numerous security audits on the platform and deemed the coding reliable and able to secure network demands.
In addition, there have yet to be any security breaches of Compound smart contracts to date. Plus, Nexus Mutual and Opyn allow users to take out insurance on Compound loans, furthering the notion that Compound is a reliable, trusted platform.
No Minimums On Borrowing Or Lending
Unlike many other competitor platforms, Compound does not have any minimum requirements on borrowing and lending. That opens the lending space up to a wider range of users on this platform — and makes it possible for lenders to earn interest on even small amounts of tokens.
Compound Cons
As with any platform, there may also be some downsides to using the Compound platform. These include:
A Steep Learning Curve
Compound is not as user-friendly as other types of platforms may be, and the learning curve is steep. It requires at least some basic knowledge about the crypto space, and it may be difficult to navigate for new crypto users. This limits the use to mainly experienced crypto enthusiasts who are better prepared to navigate that space.
Limited Token Options
The Compound platform is also Ethereum-based, which limits the number of available tokens. There are currently less than 10 tokens available on the Compound platform, which is much lower than many of the competitor platforms offer. The fact that the tokens are all based on the Ethereum blockchain also limits the platform to users who are looking for those specific options.
What Compound Is Best For
While the Compound protocol offers numerous benefits to users, there are a few areas in which it stands out. These include:
Compound Interest: Compound may be best for crypto users who want to earn compound interest on their cryptocurrency rather than simply sitting on their tokens.
The Protocol Model: Compound's model encourages investing and the movement of crypto assets.
Interest Rates: Compounds interest rates run as decentralized functions that respond to market pressure. This also extends to features like requesting loans or selling cryptocurrency on the Compound market.
Loan Terms: There is no specific time duration or limitation when borrowing assets from the Compound Protocol. Balances can be repaid at any time, and the interest accumulates per block on the Ethereum network.
Key Features Of Compound
In addition to the features highlighted above, Compound offers numerous interactive features that allow users to have a voice. This includes voting rights, delegation, and proposals, all of which are important to the protocol.
Voting Rights: Compound protocol has a unique token, COMP, attached to it, and token holders can delegate voting rights to themselves or any address of their choice, which offers flexibility in terms of governance. COMP users can delegate votes from the sender to a delegate one address at a time. The number of votes sent to the delegate becomes the equivalent of the COMP balance in that user's account.
Proposals: Proposals can modify the protocol parameters, create accessibilities, or add new features.
Time Locks: All administrative activities are required to reside in Timelock for at least two days before they can be implemented. That prevents activity from occurring without it being approved by the proper channels.
Cryptos Lending Rates On Compound
Compound supports the borrowing and lending of most major cryptocurrencies, including Ether (ETH), USD Coin (USDC), and Dai (DAI) — with the exception of Bitcoin. Some of the cryptos on the protocol include:
Fees For Using Compound
Compound does not charge its users to deposit or withdraw funds. Rather, users pay a transaction fee and a miner fee instead. These fees vary by day, and can also be influenced by the time and market conditions. The gas fee is implied whenever a user mints, borrows, liquidates, transfers, repays or redeems on the platform.
| Action | Compound Fee |
| --- | --- |
| Minimum deposit | None |
| Trading fee | Standard gas fees |
| Withdrawal fees | Standard gas fees |
Alternatives To Consider
This section should be a short intro followed by a list of three or more alternatives that readers should consider. Please format it the following way:
Coinbase: Good For Users Looking For More Crypto Options
Coinbase is the largest publicly traded crypto exchange in the world and offers 250+ supported cryptocurrencies, in addition to several staking options. Coinbase now offers liquid ETH staking with its cbETH token, which can be traded or used in DeFi while earning a yield for you until it changes hands. If you're looking for a platform that offers a wider range of cryptos and earning opportunities, Coinbase may be a good option.
Kraken Staking: Good For Users Looking For Security
Kraken is one of the oldest and largest exchanges in the world and has been focused on security since its inception. Kraken has consistently led the industry in physical security and financial stability — so users who are looking for a security-focused platform with a wide range of crypto options may want to consider this platform.
Is Compound Right For You?
Compound can be a great fit for experienced crypto users who are looking for ways to maximize the returns on their token investments. The compound interest-earning opportunities make it a big draw, and while the cryptos available on this platform are limited in comparison to competitors, the benefits of this platform far outweigh the negatives for crypto users with enough know-how to navigate it.
On the other hand, the platform isn't the most user-friendly, and it is likely too steep of a learning curve for new users. Those who are trying to learn the basics of navigating the crypto space, or those who are still figuring out how to used decentralized platforms, may want to opt for a platform with less steep of a learning curve.
Final Thoughts On Compound
The Compound platform can be a great way to generate passive income on your crypto tokens if you have the right assets. It's one of the leaders in the crypto exchange space, and the features it offers to experienced users can be hard to pass up. However, newer users, or those still getting their footing in crypto, may want to look elsewhere — at least until they get their bearings and know the fundamentals of the crypto market.
Methodology
MilkRoad.com reviews cryptocurrency and Web3 products, services, and companies based on five quantifiable metrics to help crypto users understand how they compare based on similar metrics. For the best decentralized exchanges, our editorial team compared layer 2 access, the platform's native token market cap, cryptocurrencies available to trade, and total value locked from each operator to rate the top competitors in the space.
Frequently Asked Questions
When it comes to earning interest or making money on your tokens, Compound offers a few different routes. For starters, the platform allows users to deposit cryptocurrency into liquidity pools that borrowers can access. In return, the borrowers pay interest on the tokens they borrow, and lenders reap in the benefits. Other features, like compound interest, can also help users to maximize the returns on their investments.
Yes, the Compound platform is safe overall. In fact, the platform is one of the safest and most established blockchain projects available to crypto users. There are numerous safety and security measures in place, and it currently holds hundreds of millions of dollars worth of crypto in smart contracts. It is also one of the main drivers of the billion dollar DeFi market.
If you want to purchase the Compound, or COMP, token, you need to open an online account with a cryptocurrency broker and set up a crypto wallet. After your account is set up, funded, and your wallet is functional, you can connect to a platform that offers COMP and place a buy order for your tokens.
It isn't clear if Compound reports transactions to the IRS, but you should self-report to err on the safe side.