Magic Eden Review: What To Know About The Pros, Cons, & Features
Published: June 3, 2023
|
Last Updated:

June 22, 2023
Our Take On Magic Eden
THE BOTTOM LINE:
Magic Eden may be a solid choice for those who are just learning the NFT market as either buyers or sellers. Between the user-friendly interface and the other perks offered by Magic Eden, this platform is an excellent route for new designers and collectors to take if they want to dip their toes in the water and gain experience in the NFT marketplace.
Pros
Platform is easy to use
Low transaction fees
Wide selection of high-quality NFTs
Cons
Mobile site only allows browsing
Skews toward the cheaper side of NFTs
Closed source software
Via Magic Eden's Website
Non-fungible tokens, or NFTs, are sweeping the globe, and the demand for unique digital assets is skyrocketing. In 2021, crypto enthusiasts spent nearly $41 billion in the NFT marketplace, which was only $9 billion less than what was spent on traditional art that year.
Every day, roughly 3,200 NFTs are sold — and over half of them are priced at under $200. Many of these NFTs are bought or sold on Magic Eden, a decentralized platform that allows users to buy, sell, and trade NFTs. Initially, Magic Eden was limited to the Solano blockchain but recently went multi-chain by integrating Ethereum-based NFTs into the mix.
That said, Magic Eden is the current leader in Solana-based NFTs, hosting more than 90% of the ecosystem's trades on its platform. Now that the Ethereum integration is complete, Magic Eden offers the same type of market benefits for Ethereum-based NFTs as it does with Solana-based NFTs, including marketing support, minting tool kit, and white-listing tools. That makes it an even more attractive option for NFT users, but is it the right platform for you? Let's find out.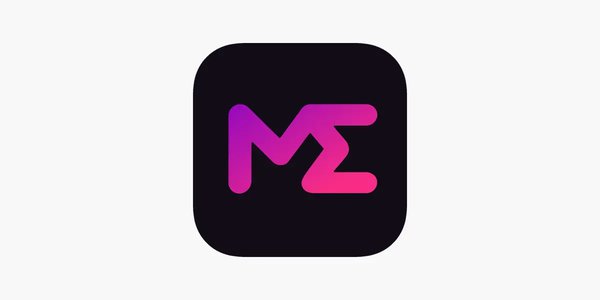 Magic Eden Pros And Cons
Magic Eden Pros
There are a few different perks to using Magic Eden, including:
Platform Is Easy To Use For Purchasing And Creating
The Magic Eden platform is both intuitive and extremely easy to navigate, whether you're looking to purchase NFTs or want to create and launch your own NFT collection. The platform also offers the Launchpad feature to users, which is a revolutionary way to create and sell your own NFTs.
Wide Selection Of High-Quality NFTs
If there is a website with some of the most popular and sought-after NFTs on the market, it's Magic Eden. The 'Popular Collections" feature lets you know which collections are getting the most attention at the moment. This feature can come in handy if you're an investor who's looking to make a quick profit. Plus, the Launchpad feature claims to ensure that only the best NFT collections are added to the ecosystem on the marketplace, which may help to cut down on some of the clutter that can overwhelm other NFT marketplaces.
Low Transaction Fees
Any NFT marketplace you use will charge a transaction fee for what you're buying or selling. However, Magic Eden offers a flat 2% transaction fee, which is one of the lowest on the market. That makes the platform more affordable compared to some of its competitors. It also honors the royalties set by creators, which isn't always the case on other platforms.
Magic Eden Cons
While Magic Eden has a lot of great features, it also has some potential downsides that users should be aware of before diving in.
Mobile App Is For Browsing Only
While Magic Eden has a mobile app, you can't create or purchase NFTs on it. That lack of functionality can be frustrating. There's also no wallet integration available on the app, so personal collections can not be viewed on it.
Leans Toward The Cheaper End Of NFTs
There are NFT projects on Magic Eden that appear to be copies of popular collections, which is problematic but not surprising. It is, after all, an open platform without much moderation, so anyone can create and potentially copy content.
Closed Source Software
The platform uses closed source software that can't be audited by the community. This lack of transparency adds to the potential risks for NFT traders.
Who Magic Eden Is Best For
Magic Eden is worth considering for both collectors and creators of NFTs, as the platform was created to benefit both.
Creators: Digital asset creators will likely benefit from the ease of use related to Magic Eden's Launchpad. Creating NFTs on Launchpad is a straightforward process that makes minting NFTs safe and secure.
Collectors: Magic Eden is worth a look for collectors who are looking for the hottest collections or the projects creating buzz. Plus, Magic Eden also has a buy-it-now feature, so you can grab what you want without having to bid for it in an auction.
Key Features Of Magic Eden
The Magic Eden platform does everything possible to make purchasing and minting NFTs a simple process. Features like Launchpad, along with low fees and a supportive community that allows for user input all help to move the platform forward.
No Fees For Listing Or Offers: There is no fee for listing NFTs and for making offers; the fees you pay are transaction fees when a sale is made.
Low Transaction Fee: Magic Eden only charges 2% on transactions, which is lower than what you pay on many other platforms.
Launchpad Tool: Magic Eden offers the Launchpad feature, which assists digital asset creators with minting NFTs.
Community Mindset: Magic Eden takes into account the feedback and suggestions it receives from users, which means it's constantly working to improve the platform
What Blockchains Does The Magic Eden Platform Support?
Magic Eden was initially built on the Solana blockchain and was, until recently, a one-chain marketplace. However, Magic Eden recently expanded and went multi-chain, so it now also supports the Ethereum blockchain as well. That gives NFT shoppers a couple of different options when using this marketplace.
And, Ethereum blockchain users won't have to give up any of the features or benefits offered by Magic Eden. The benefits when using the Ethereum blockchain are no different than using the Solana blockchain, which means that all users on either blockchain will have access to the minting tools, whitelisting tools, and other types of support.
Can Fiat Currency Be Used To Purchase NFTs On Magic Eden?
The Magic Eden marketplace allows you to purchase NFTs in a few different ways. In addition to using your SOL or ETH tokens to purchase NFTs, you can use fiat currency to purchase NFTs on Magic Eden by paying with a debit or credit card through a third-party app called Moonpay. The Moonpay option still requires you to convert your fiat to SOL or ETH to complete your purchase, but it's a more streamlined way to use fiat currency to purchase NFTs on this platform.
Fees For Using Magic Eden
Like any NFT platform, there are fees associated with using Magic Eden, including:
Magic Eden Fees
| | | | |
| --- | --- | --- | --- |
| Listing Fee | Transaction Fee | Royalty Fee | Offer Fee |
| No fee | 2% | Determined by NFT creator | No fee |
Alternatives To Consider
Different platforms offer different perks, rates, and payment options. If Magic Eden isn't the right NFT marketplace for you, here are some alternatives to consider.
OpenSea: Good For Users Looking For An Established Platform
OpenSea is the biggest name in the NFT world. It is the most recognized platform and is considered the king of the NFT platforms. OpenSea has all sorts of digital assets and supports over 150 different payment tokens.
SuperRare: Good Marketplace For Digital Creators
SuperRare offers an excellent platform for digital creators and collectors who are looking to buy or sell NFTs. The platform was built to feature unique, single-edition digital artwork, and it caters to both creators and buyers by enabling artists to create and tokenize their art.
Rarible: Good For Beginner NFT Enthusiasts
Rarible stands out because its goal is to simplify the process of buying, selling, and creating NFTs, which makes it a smart option for new NFT enthusiasts. The platform is optimized for beginners and offers highly popular collections and single items, and buying or selling NFTs on Rarible doesn't require any coding knowledge.
Is Magic Eden Right For You?
Magic Eden is an option worth considering for NFT designers and collectors. The process of creating and minting NFTs on Launchpad is straightforward and user-friendly, and it features automatic distribution. All you have to do is upload your file and you're good to go. Launchpad takes care of the rest.
If you're a collector, this platform makes it simple to see what's trending and purchase either single NFTs or entire collections. Plus, the buy it now option makes the transaction process more streamlined, as there are no other buyers to compete with in a bidding war.
Final Thoughts On Magic Eden
Magic Eden is a standout in the NFT marketplace thanks to its Launchpad feature, which makes it simple for artists to create and mint NFTs on the platform. That, coupled with other benefits, like low trading fees and royalty fees for NFTs determined by the creators, and the platform is a solid option to consider if you're looking for an NFT marketplace. Plus, the NFT collections listed on Magic Eden are growing, which means there's more trading happening on the platform. Whether the goal is to mint your own NFTs or purchase them for your own personal collection, Magic Eden is a great place to get the ball rolling.
Methodology
MilkRoad.com reviews cryptocurrency and Web3 products, services, and companies based on five quantifiable metrics to help crypto users understand how they compare based on similar metrics. For the best NFT marketplaces, our editorial team compared supported wallets, integrated networks, 30-day trading volume, fees, and customer service.
Frequently Asked Questions
The platform has 22,000,000+ unique monthly visitors, and in early 2022, the trading volume on the platform surpassed the volume on OpenSea, which was a huge surprise given OpenSea's massive volume. There are over 100,000 daily wallet connections on the platform, proving that this NFT marketplace is a top contender.
When it comes to fees, Magic Eden charges 2% on transactions that occur when an NFT is purchased, but it charges no fees for offers and listings. That makes the platform an affordable option for those who want to get into NFT investing without the extra costs.
Magic Eden was initially developed on the Solana blockchain but recently announced that it will also integrate Ethereum into the platform. That will give users more options when it comes to purchasing and minting NFTs on Magic Eden.
No, Magic Eden's terms of service note that users are personally responsible for reporting income from their NFT trades to the IRS.