SushiSwap Review: What To Know About The Pros, Cons, & Features
Published: June 6, 2023
|
Last Updated:

June 28, 2023
Our Take On SushiSwap
THE BOTTOM LINE:
The SushiSwap platform is somewhat limited in comparison to competitor platforms, but it's found a niche that works by letting users take advantage of options to earn liquidity and rewards on its platform.
Pros
The platform's Sushi bar theme is easy to navigate for new users
Users maintain ownership of their own assets
Swap features allow users to earn rewards and interest
Trading technology was built by another company, allowing SushiSwap to optimize the platform for users
Cons
Technology lags behind many of the competitors
Complicated rewards and interest-earning structure
Limited to Ethereum-based tokens

Via SushiSwap's Website
Support
UMA, WOO, YGG +More
Availability
Worldwide, USA
Token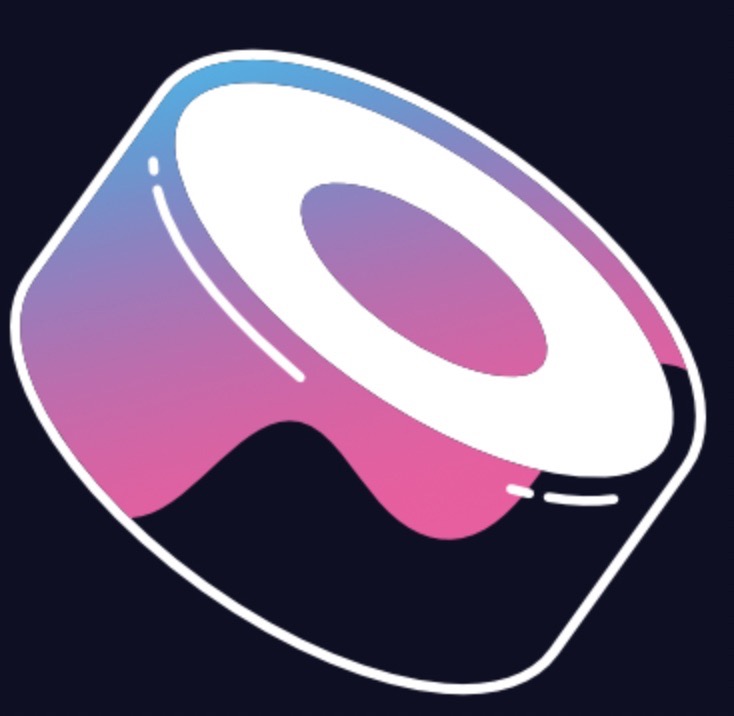 Ethereum is the second biggest blockchain by market cap behind Bitcoin, and it's shifting to an updated version of the platform that utilizes a more energy-efficient technology, Proof of Stake (PoS), likely within the next year. There are a number of platforms built on the Ethereum blockchain — and each has varying barriers to entry and may also vary with the technical knowledge necessary to navigate them.
SushiSwap is one of the beginner-friendly platforms built on the Ethereum blockchain, and it's proven to be an attractive option for novice users. In its early days, SushiSwap was a modified version of another widely popular exchange, UniSwap, but has since grown into its own entity, with a solid niche that users have come to rely on.
SushiSwap Pros
Platform Theme Makes It Accessible To Novice Users
One of the main things to note on SushiSwap is the platform's Japanese restaurant theme, which is hinted at by the name. If this is a user's first time engaging with a decentralized exchange (DEX), this theming may help to to candy-coat — or, in this case, soy-sauce-coat — the intimidating aspects of learning the ropes of decentralized crypto.
In addition to the unique theme of the platform, SushiSwap does a great job of simplifying confusing crypto terms by packing them on theme, using terms like "BentoBox" and "Kashi" — and adding other helpful tools and resources to the mix.
For example, other exchanges may use standard terms like Automated Money Maker (AMM), which can be difficult for new users to understand. On the other hand, Sushi offers unique tools, like help articles for interacting with their AMMs, which are easy to understand — even for users who have no knowledge of the industry.
Decentralized Exchange Allows Users To Maintain Own Assets
According to its introduction page, Sushi's purpose is to create a goal-oriented and community-driven network built to solve the problem of liquidity. It does so by both utilizing and improving upon many of the facets of its contemporary decentralized markets.
While this mission isn't unique to Sushi, the fact that it is a decentralized exchange means that users get to maintain control of their own crypto assets at all times. For a vast majority of DEX users, maintaining complete control of their own crypto assets is the key factor in the decision to choose a DEX, and SushiSwap is no exception.
Opportunities To Earn Rewards And Interest
Sushi has created a unique rewards system and game-theory mechanics that drive interest in their platform and keep the users engaged. In turn, it also helps to solve the platform's need for liquidity, which is the free-flowing value within the exchange.
For example, users can directly provide liquidity to pools in exchange for a 0.25% per-trade kickback based on their contribution to the pool, but may also choose to stake their SUSHI (SushiSwap's native coin) at the SushiBar, which results in the return of xSUSHI token rather than direct liquidity fees.
This stands out as a big benefit because xSUSHI tokens holders receive the other 0.05% of fees that are taken from each trade when using SushiSwap – with returns proportional to the amount of the token that the user holds.
Continuous Improvements To Features And User Experience
SushiSwap is also built with a focus on adding additional options and focusing on community choice for the exchange. And that will be the focus going forward as well, considering that the fundamentals of the swap are already in place.
SushiSwap Cons
Platform Technology Lags Behind Competitors
The SushiSwap platform was built using the second version of the Uniswap protocol. That version of the Uniswap protocol was licensed to give others access to it, including permissions that allow other developers to do any and everything with it (under the GNU GPL) — and the Sushi developers took full advantage. However, a new Uniswap protocol has been developed, but Sushi won't have the option of upgrading this platform to the latest version for at least another year.
That's because the Uniswap team changed their licensing tactics when they released their newest protocol, opting to keep control of the commercial use for a number of years. However, they kept the source code publicly available, and will simply change the license back to the GPL after a time delay. When that license changes, Sushi will be allowed to change their core to the newest version — but that won't happen until May 2023.
Questionable Platform Origins
While it's true that SushiSwap used the Uniswap protocol and open source licensing to develop the platform, it wasn't done out of a desire to put a new spin on the old technology. From its inception, the entire purpose of the SushiSwap, developed by pseudonymous Chef Nomi, was to create the exact same platform as Uniswap and siphon off of Uniswap's users by sweetening the pot.
This was initially done by creating the SUSHI token to offer to users who left Uni to join Sushi. This later inspired Uniswap's UNI token as a response — or as an act of desperation. Chef Nomi's tactic, which is known as a "vampire attack," was immediately and incredibly successful — and nearly put an end to Uniswap as an exchange.
While the management of SushiSwap's development was later changed after Chef Nomi sold all of their SUSHI, it puts a bad taste in the mouth for many users, who aren't thrilled about supporting a platform that was built to destroy a project like Uniswap, which embodies the idea of a public good.
Accessibility Issues
While the sushi theme is useful for branding the SushiSwap platform, it can be just as much of a turn-off from an accessibility standpoint. While the theme may appeal to new crypto users, any user with prior knowledge of DEX trading will have hurdles to get past when using Sushi's platform due to the verbiage it uses for common crypto terms. That said, the learning curve likely won't be huge, as much of it is self-explanatory. Still, it is something to consider.
The sushi-themed terms can also start to overlap, as many of them sound similar to each. Rather than stating that a user will be "investing a token for governmental voting rights and slight interest," a user on this platform will "stake SUSHI at the SushiBar in return for xSUSHI." It's a nice way of condensing the explanation, but can also be harder for the average reader to digest — especially if they aren't already in-the-know.
Limited To ETH-Based Tokens
This platform is built on the Ethereum blockchain, which means that the crypto options are limited to Ethereum-based tokens. That can make the cost of swapping on Sushi more expensive than it could be with platforms built on other blockchains, as the Ethereum network tends to be congested and gas fees are typically higher.
It also limits access to just the cryptos on the Ethereum blockchain. If users want access to tokens that are part of another blockchain, they'll have to search elsewhere to find them. That said, there are workarounds — in particular, token wrapping is an option. This allows tokens from other blockchains to have an ERC-20 token that is valued 1:1.
For example, users can wrap a coin like DOGE, which is built on another blockchain, to create a token that fits on the Ethereum blockchain and has a comparable value to the original DOGE token
What SushiSwap Is Best For
New users who want to earn rewards and interest, or those who enjoy Japanese culture, will feel right at home with the swap's interface.
Users who want a DEX with a bit more meat on the bone, and want the option to gain interest, will have several avenues when using SushiSwap.
Users who are interested in community governance are able to stake their SUSHI for xSUSHI tokens, which grant them a community governance vote.
Key Features Of SushiSwap
Community Governance: The voting rights granted by xSUSHI tokens can't be understated and allow for the user to vote on certain aspects of the token and exchange.
Trading, Lending, And Liquidity: No matter which way you slice it, SushiSwap users have options for gaining liquidity, which is a huge asset. This lets users forge their own path to success – whether by providing liquidity, lending, or staking at the SushiBar. For example, one DApp in the suite of Sushi tools is "Kashi," a lending and leverage platform. Kashi is a lending market which allows users to earn interest for lending their tokens, while borrowers can take out loans to fund margin trade positions.
Incentivized Pools: SushiSwap provides extra incentives to selected liquidity pools, in a program known as Onsen. These incentives secure more liquidity on new or popular markets, with incentivized pools found in the "Yield" tab on Sushi.com. The list is updated every 60 days, with a maximum of 58 token pairs.
Staking: SUSHI token holders are entitled to share a 0.05% fee from each trade made on SushiSwap. Once tokens are staked, users will receive xSUSHI tokens, representing their stake in the SushiBar pool. These xSUSHI tokens grow in value over time, in proportion to a user's share of the fees gathered.
Accessibility: Accessibility is a big perk for newer users, as a lot of the complex starting points are whittled down to a basic level that the average person can easily understand.
Cryptos Listed On SushiSwap
Any ERC-20 token: Because SushiSwap is based on Uniswap, it allows any and all Ethereum-based tokens on its platform. This results in hundreds of available options.
Fees For Using SushiSwap
One big benefit of using SushiSwap is that the fees are limited to users who are swapping tokens or coins on the platform. Otherwise, there are no fees to contend with.
| Action | SushiSwap Fee |
| --- | --- |
| Swapping | 0.3% user fee broken down by: 0.25% to liquidity providers; 0.05% to xSUSHI holders as a governance fee |
Alternatives To Consider
Uniswap: Good For Users Who Want No Frills
Uniswap is the rock on which SushiSwap was built — and if a user is looking for a straightforward and honest decentralized exchange that doesn't deviate from their core product, then this could be the exchange to turn to.
Crypto.com: Good For Users Who Want A Market With Accountability
Crypto.com is a centralized exchange that has a less steep learning curve for new users. If a user is intimidated by the learning curve on SushiSwap or wants more than just the limited token options available on that platform, a centralized exchange like Crypto.com may be a good place to start.
Is SushiSwap Right For You?
SushiSwap, at its core, is geared towards users who want an accessible decentralized exchange platform that offers a lot of incentives for users who engage with and provide liquidity to its pools. It's community run and allows users to have a say in the progress and decision-making of the platform that they invest in. If this appeals to you, then SushiSwap may be the platform you engage and stick with.
Final Thoughts On SushiSwap
While the origin of SushiSwap may be rooted in controversy and turmoil, it has come a long way in the time since. These days SushiSwap is its own entity, and it offers genuine benefits to users. While the origins of this platform are questionable, SushiSwap has, since its inception, grown and capitalized on it utsukushiku — making it a solid option for certain types of users.
Frequently Asked Questions
The Uniswap V2 protocol is safe for most users, and is the backbone of a lot of the DEX world. SushiSwap utilizing this protocol is definitely helpful as far as keeping your crypto safe. The biggest thing to watch out for, as with all exchanges allowing newer coins, is for fake coins and pump-and-dump schemes. Do your research and make smart decisions.
Yes, SushiSwap is legit. While SushiSwap's origins were controversial, the platform has grown to become its own entity and offers unique benefits to users, including a sushi-themed platform that can help to simplify the process of swapping crypto for new users.
Yes, you can make money on SushiSwap, as it offers users opportunities to earn both rewards and interest. For example, SUSHI token holders are entitled to share a 0.05% fee from each trade made on SushiSwap.
No, SushiSwap doesn't provide a tax report, but you should self-report relevant transaction data to the IRS.