Curve Review 2023: What To Know About The Pros, Cons, & Features
Published: June 1, 2023
|
Last Updated:

June 26, 2023
Our Take On Curve
THE BOTTOM LINE:
The Curve Finance platform is a newer addition to the crypto space, but it offers a ton of benefits for users by opening the doors to deeper DeFi yield farming, staking, and movement of stablecoins.
Pros
Versatile swaps
Low fees
Non-custodial; crypto remains fully in your control
Cons
Can be complex for newbies
Requires a good handle on wallets and moving crypto around
Via Curve's Website
Support
USDT, USDC, DAI +More
Token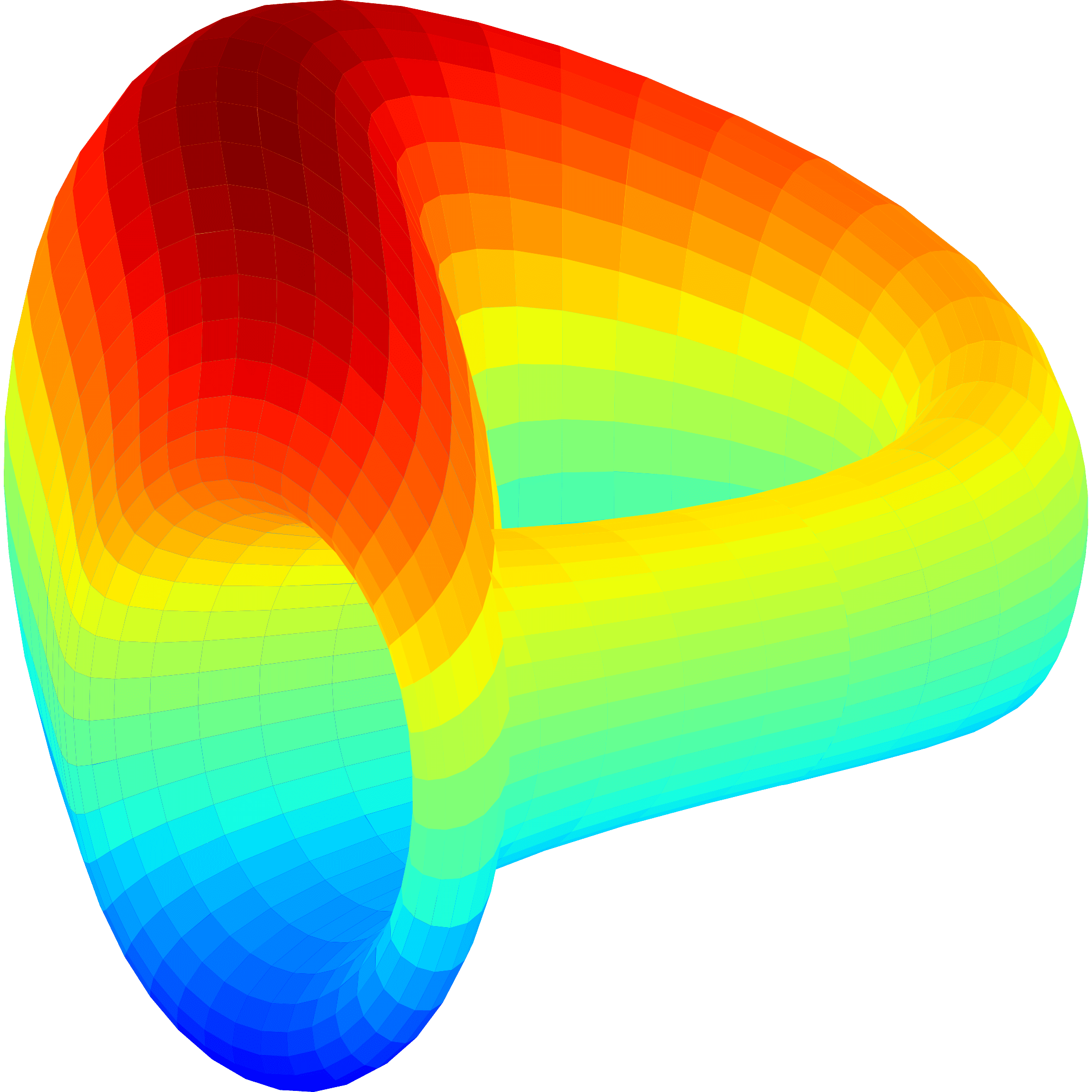 The cryptocurrency market has experienced massive growth over the last couple of years, and these days, crypto is more mainstream than ever. There are now over 80 million blockchain wallet users worldwide, and the blockchain is absolutely here to stay. As such, it's likely that the number of users will only continue to skyrocket as new use cases for cryptocurrency come to the forefront of the space.
And the DeFi train in particular is continuing to gain steam. Not only are new players entering the market at a regular cadence, but the more established platforms continue to evolve as well. That's precisely what we've seen with Curve Finance. This platform launched in 2020 as an Ethereum-based platform, and has since expanded to feature support for not just Ethereum, but for multiple sidechains as well.
Curve Pros
Curve does not seek to be a solitary island in the DeFi world; the platform allows users to connect to other DeFi platforms with ease. However, there are even more benefits waiting for you with Curve, including:
A Non-Custodial Platform
Crypto should be about control, and Curve Finance aims to give users this by taking a completely non-custodial approach to the platform. This means that the platform never takes custody of your tokens, and your coins are always in your control.
Multiple Liquidity Pools To Choose From
Earning tokens by utilizing liquidity pools is a big draw for many crypto users, especially those who want to hold their tokens over a longer term rather than trading them. Curve Finance gives users the option to do so, and also offers multiple liquidity pools so that users can decide what's right for them based on their own crypto strategy.
Fully Decentralized
Curve is not only set firmly in the DeFi space, but is truly decentralized in terms of governance as well. This is done via Curve's governance token, CRV, which is used to give the community a real voice and a way to make decisions as a group at large.
Low Fees
The fees and pool parameters for using Curve are lower on average when compared to many of the similar platform options. As of July 2022, the fee on all pools was 0.04%, with 50% given to liquidity providers and 50% to veCRV holders. When you swap stablecoins on the platform, you'll typically pay this 0.04% fee in return.
Curve Cons
Every exchange has its drawbacks, and Curve Finance is no exception to this rule. If you're interested in exploring Curve, here are the potential downsides of the platform:
Heavily Dependent On The Ethereum Blockchain
Right now, DeFi as a whole is still heavily dependent on the Ethereum blockchain, which is a chain well known for high transaction fees. That includes Curve, which is built on the Ethereum blockchain, which means that the high gas fees have to be taken into consideration while moving crypto coins around.
Interface Is Difficult For New Users
To say that Curve has a learning curve is a bit of an understatement. It's not new user-friendly, and it requires a significant amount of working knowledge about crypto in general — as well as the platform itself. As such, it's incredibly important to not only dig a little deeper into how liquidity pools work, but also how to move the stablecoins around, stake them, and transfer in and out of Curve.
No Mobile App
At this time, there is no mobile app for Curve. This means everything has to be handled through a web browser on your smartphone or laptop.
What Curve Is Best For
Like many DeFi exchanges, Curve has a limited set of features that make it great for some purposes, and very limiting in other ways. One of the challenges of DeFi is to move crypto currency from one place to another. This is where Curve shines, but that isn't the only benefit:
Easy Stablecoin Swaps: Move between stablecoins as you need, even if you want to use multiple DeFi platforms.
Liquidity Pool Management: Multiple liquidity pools give users plenty of options.
Low Slippage: If slippage is a concern, Curve is worth checking out. The transactions are done with a focus on reducing slippage.
Key Features Of Curve
Curve Finance is focused on truly giving options in terms of liquidity pools, crypto types, and open statistics. Here's what you can expect when you check out Curve for yourself:
Multiple liquidity pools: You can pick the pool that best matches the risks you want to take on and the coins you're most interested in.
Fast wallet connection: Get connected quickly without fuss or hassle, and multiple wallets are compatible with Curve.
Plenty of statistics: You can see daily stats, coin volumes, and even cross-pairs with just a few clicks.
Cryptos Listed On Curve
Multiple cryptos are listed on Curve in various pools. Below are a few to highlight specifically, along with their APYs:
Liquidity USD (lUSD): 0.47% APY
Synthetic USD (sUSD): 3.06 % APY
Synthetic ETH (sETH): 10.19% APY
Don't forget that APYs are subject to change based on trading volume; these numbers may be higher or lower when you check out Curve for yourself.
Fees For Using Curve
Exchanges, by their very design, have fees built into their use. For many crypto exchanges, these fees cover the use of the platform, including transfers. Curve Finance relies upon examining how balanced transactions are in order to determine the fee.
The Curve exchange relies on liquidity, which means that it is always favoring having plenty of crypto assets in the pool. If trading volume increases, the exchange responds based on what's happening. It continuously incentivizes users who provide liquidity, adjusting to balance out withdrawals from the various pools.
| Action | Curve Fee |
| --- | --- |
| Minimum Deposit | No minimum, but be mindful of gas fees |
| Swap Fees | 0.04% |
| Deposit Fees | Free if balanced, otherwise 0.02% |
| Withdrawal Fees | Free if balanced, otherwise 0.02% |
Alternatives To Consider
Exploring Curve Finance is only the beginning. There is no one-size-fits-all platform in the DeFi world. If you're looking for alternatives, the three options listed below might be right up your alley.
Uniswap: Good For Established Crypto Users
Uniswap has been around long enough to have practically become a household name in the DeFi space, making it a great alternative for established crypto users. You don't have to pick one or the other; Uniswap has a whole ecosystem of DeFi apps to explore.
Frax Finance: Good For Power Users
Frax Finance is all about having a little bit of everything for DeFi enthusiasts. You can stake, swap, mint (depending on price), and take part in governance discussions through a sleek interface.
Aave: Good For The Community Crypto Fan
While Curve Finance does focus on community, the interface still leaves a lot to be desired. For crypto fans who really want to dig into the governance aspects of a DeFi exchange, Aave is a great option.
Is Curve Right For You?
If you're a crypto trader looking to really get deep into working with liquidity pools, Curve is a great fit for this purpose. It has a higher learning curve, but taking the time to work your way through the documentation leads to unlocking an ecosystem that is truly about balancing different cryptocurrencies together.
With full transparency around fees, multiple liquidity pools to choose from, and a DAO that allows users to actively take part in the future of the exchange, Curve is a DeFi go-to that deserves further exploration.
Final Thoughts On Curve
Curve Finance holds a strong spot in the greater DeFi space, though the platform does have a bit of a learning curve. While alternatives exist, Curve's commitment to providing multiple liquidity pools is interesting enough to merit further exploration.
Methodology
MilkRoad.com reviews cryptocurrency and Web3 products, services, and companies based on five quantifiable metrics to help crypto users understand how they compare based on similar metrics. For the best decentralized exchanges, our editorial team compared layer 2 access, the platform's native token market cap, cryptocurrencies available to trade, and total value locked from each operator to rate the top competitors in the space.
Frequently Asked Questions
Yes, your crypto is safe when using Curve Finance. This DeFi platform explains the risks involved with using the exchange well.
You can use a wide variety of wallets as long as they support web 3.0 Ethereum. This would include the following wallets: Coinbase Wallet, MetaMask, Ledger, Trezor, Portis, WalletConnect, and Fortmatic.
Whether or not CRV is a good buy for you will depend on your goals for your crypto. If you wish to take part in the governance aspects of Curve Finance, you'll need to purchase CRV tokens. This lets you vote and take an active role in future decisions around the platform.
No, Curve doesn't report transaction data to the IRS, but you must self-report any profit you make trading on the platform to the IRS or risk significant penalties.