Public.com Review: What To Know About Public.com Crypto Trading
Last Updated:

June 28, 2023
Our Take On Public.com
THE BOTTOM LINE:
Public.com is a commission-free trading platform suitable for active investors who wish to invest in stocks, ETFs, and cryptocurrencies. It combines trading and investing features with social media systems that enable users to broaden their knowledge and interact with other users.
Pros
Access to crypto and fractional shares
Commission-free and fee-free trading
No minimums
Social investing and themed investing
Cons
Access is limited to mobile app
Limited investing tools

Via Public's Website
Support
BTC, ETH, DOGE +More
Token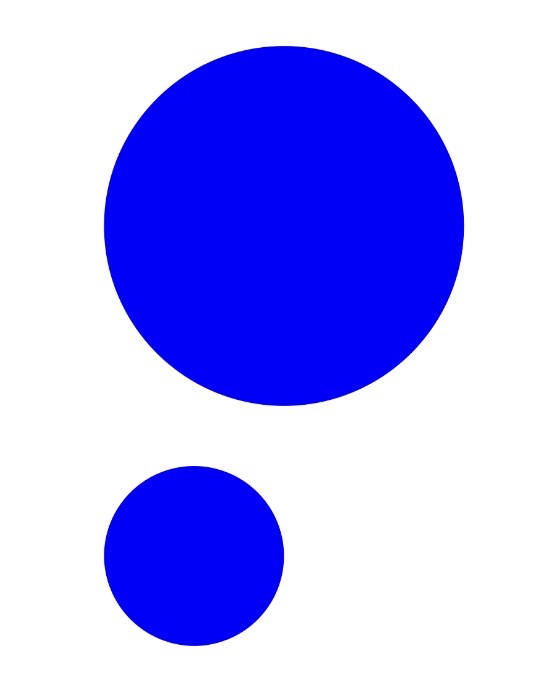 As an investment platform, Public.com creates a user-friendly stock exchange and digital asset trading platform geared toward novice investors. The company was founded in 2017 and was formerly known as Matador before rebranding to Public.com in 2019. Public.com announced earlier last year that it had secured $220 million in a Series D round at a valuation of $1.2 billion. Accel, Greycroft, Lakestar, The Chainsmokers' Mantis VC, Will Smith (via Dreamers VC), Intuition Capital, Tiger Global, and others have invested in the company.
The firm offers features such as fractional shares or stock slices to lower the entry barrier for investors. It also provides users with educational content and means to learn from other, more experienced investors. It currently boasts over one million users and offers over 9,000 stocks, ETFs, and derivatives with 29 cryptocurrencies. Public.com's social elements make it stand out from other brokers. It also has a great pricing structure and doesn't charge any trading fees or commissions. Notably, it avoids Payment for Order Flow, a controversial practice in which brokers are paid to route orders to other parties for trade execution.
Instead, the exchange offers a tipping feature, eliminating conflicts of interest between brokers and clients. This makes it a desirable choice for new investors and passive investors who value exchanging ideas with other investors.
Public.com's Benefits And Features
The company provides a platform where users have access to over 9,000 stocks, ETFs, and cryptocurrencies. This allows users to build a diverse investment portfolio within a single platform. Additionally, it provides commission-free trading through its mobile app and online trading platform.
Aside from these, Public.com allows users to invest in fractional shares via taxable brokerage accounts. This is in addition to its social media features that enable users to explore other users' portfolios while making their portfolios visible to other users — of course, if they choose to.
All in all, Public.com's features allow users to invest in various assets without having to worry about complicated investment tools, websites, or other high-end products. The benefits of Public.com's features are outlined below.
Unique Social Investing Tools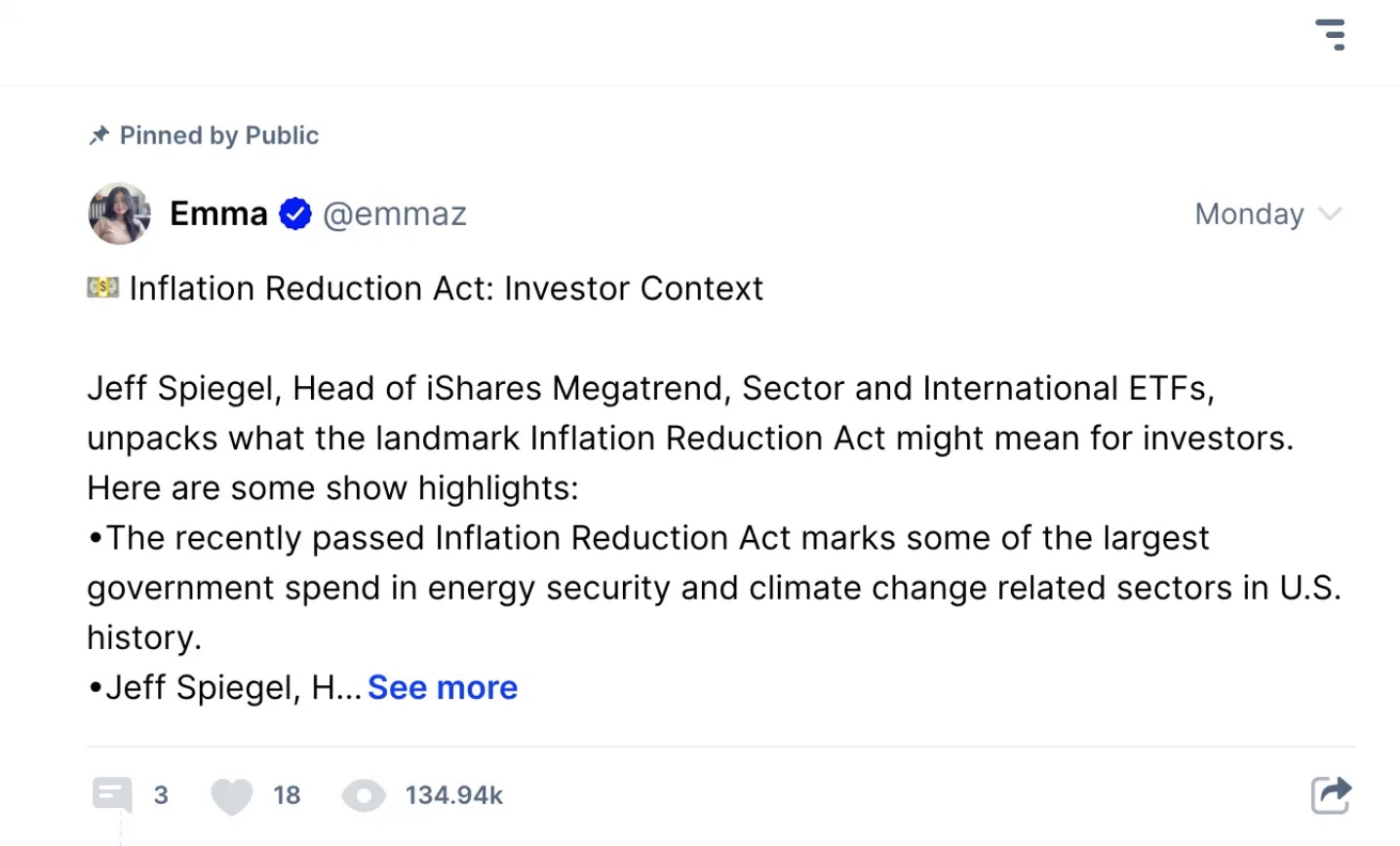 Public.com sets itself apart from other exchanges through its focus on community. This is reflected in its social media-like platform which allows users to follow each other and popular creators and share ideas within the community. This social feed provides an inclusive and educational platform that makes learning and collaboration easy and fun for all investors.
Users can view the opinion and investments of other more seasoned members by clicking on their account profile. They can also participate in conversations, send direct messages, or create group chats with their family and friends. This makes investing a highly social and fun endeavor.
Themed Investing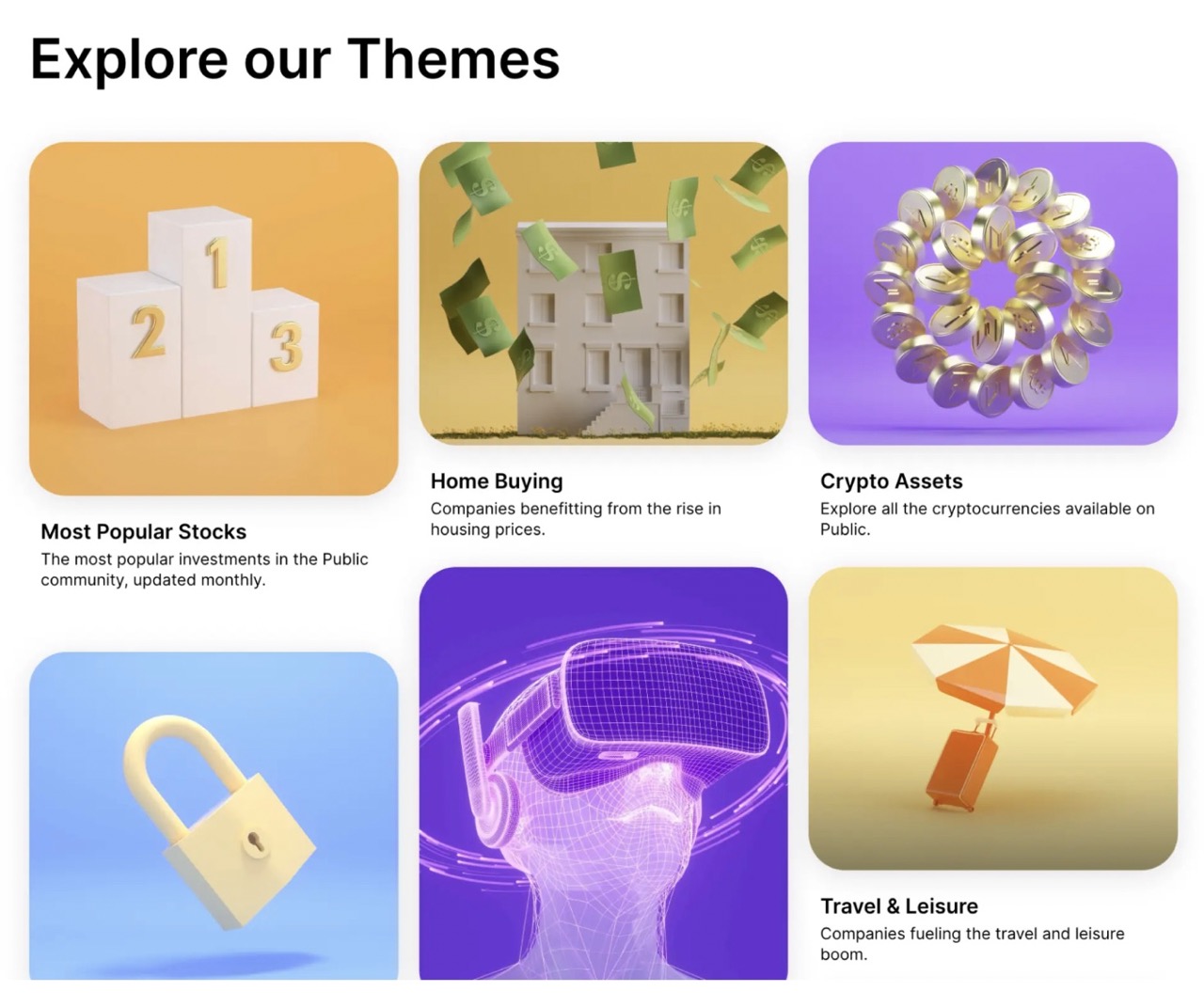 Public.com offers thematic investing to its users based on several criteria, which can help users who wish to invest in a specific area but are not sure how to get started. Available investment options are categorized into many investment baskets or themes related to contemporary global happenings and trends.
Several dozen themes are available to invest in, with some notable themes being; sports, media and entertainment, metaverse, home buying, dividend stock, cannabis, green power, tech giants, and space exploration, among others. The themes usually comprise a collection of companies in a particular field or that have similar features.
News Reports And Education Features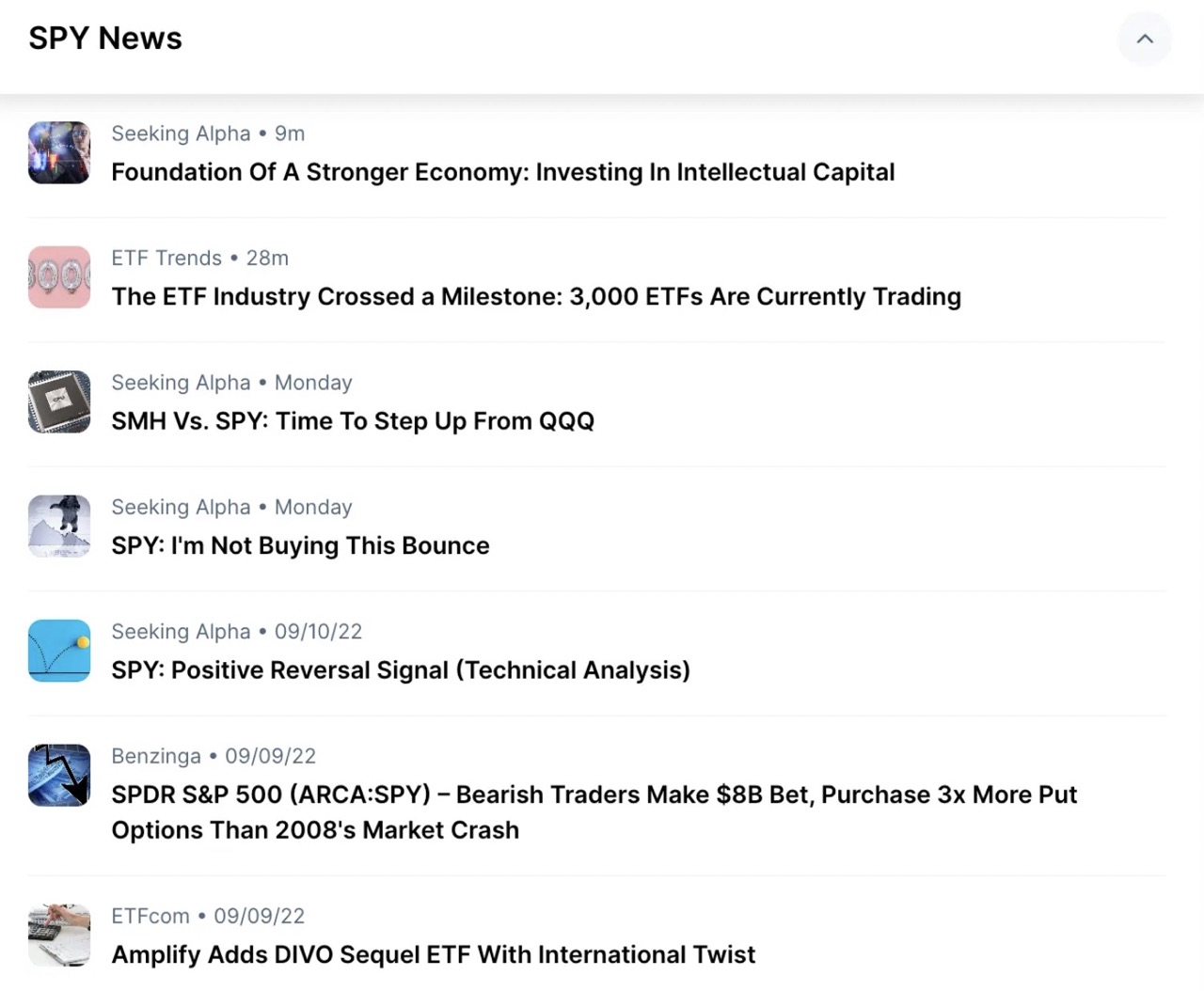 The platform provides a library of educational materials for users. Articles and guides about saving for retirement, investment, and the stock market are also available. Furthermore, the social media component of the exchange is used for a large portion of the education on Public.com.
Courtesy of its "Town Halls" feature, the company allows users to connect with the CEOs and executives of other public companies to get answers directly from them — which is comparable to traditional Q&As. Since the release of the feature in April 2021, the company has conducted dozens of Town Hall Q&As with CEOs of major companies, including Lemonade, Affirm, Wix.com, and more.
Access To Crypto, ETFs, And Fractional Shares
Public.com offers users access to cryptocurrencies, stocks, and ETFs on one platform. It boasts over 9,000 stocks and ETFs and a total of 29 digital assets. It is not a good choice for investors who want to invest in Forex, OTC equities, options contracts, or futures. However, it allows the purchase of fractional shares.
Fractional shares are just fragments or parts of investment shares. They enable anyone with any amount of capital to purchase a stake in a firm, lowering the barrier to entry. Public.com is also set to offer non-fungible tokens (NFTs) and digital art in the future following its acquisition of Otis, an alternative asset fractional share investing platform.
No Minimums, Commission-Free And Fee-Free Trading
Public.com is free, with no trading commissions or fees for stocks and ETFs, like many other brokerage services. Account minimums, account maintenance fees, and costs for opening or closing accounts are nonexistent. However, Public.com charges between a 1% to 2% markup on cryptocurrency transactions.
Also, Public.com does not use Payment for Order Flow to generate revenue. Instead, the company uses Apex, its clearing partner, to route all trade orders directly to exchanges like the New York Stock Exchange (NYSE) and Nasdaq where PFOF is not part of the execution process.
Notably, Public.com uses an optional tipping system to generate revenue from trades. Users that opt to tip will have a "Tipped" badge attached to their purchase post, which followers can see on their newsfeed.
Other avenues for generating revenue for the platform include securities lending, interest on cash balances, Premium subscription fees, and partnerships.
The Drawbacks Of Public.com
While Public.com is an excellent investing platform for beginners; there are several limitations. These include:
Access Is Limited To Mobile App
Trading using Public.com was previously limited to a mobile app available on the Apple IOS and Android Play stores. This significantly restricted the available features, limiting the capabilities of more experienced traders on the platform.
Limited Investing Tools
Because Public.com is geared toward novice investors, unlike other multi-asset platforms, it has limited account types and investment options. It offers only a taxable/individual brokerage account, with neither IRAs nor joint accounts available.
Investment options on the platform are limited to equities, ETFs, and cryptocurrencies. Mutual funds, options contracts, bonds, and forex are unavailable for investing. While its offerings are suitable for novice investors, active and seasoned traders may find it somewhat lacking.
Public.com Account Verification Process
Registering and creating an account on Public.com is easy and can be completed in a few quick steps. All it takes is to download the app, fill in the requested details, apply, and open the account. This process can be completed in a few minutes.
However, users of Public.com must complete a verification process to ensure full compliance with know-your-customer (KYC) and anti-money laundry (AML) regulations. Necessary information required for submission to complete the verification process includes:
US residential address
Social security number
US permanent residency or a valid visa
Public.com also offers a verification badge feature to signify the authenticity of an account for the public interest. Profiles are verified on an as-needed basis if it is determined that an individual of public interest holds the account.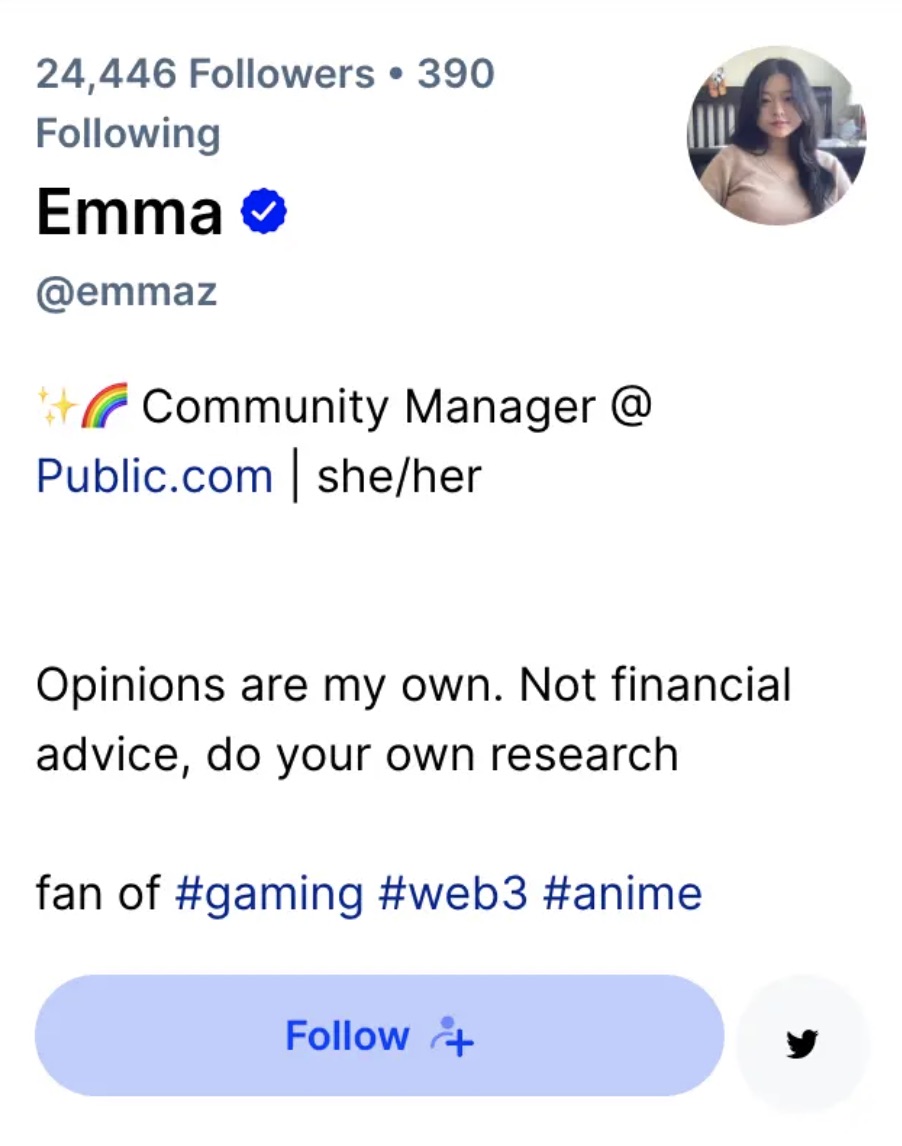 Available Cryptocurrencies
Public.com allows users to buy, sell, and trade a wide range of digital assets, thanks to its partner Apex Crypto. In October 2021, Public.com introduced cryptocurrency investment on its platform, which already provides 29 coins and tokens. Some of the more popular coins include:
Bitcoin
Ethereum
Algorand
Shiba Inu
DogeCoin
Cardano
Decentraland
Chainlink
Sushi Swap
Uniswap
Public.com's User Base And Availability
Public.com is only available in the USA. To access the platform, users must be over 18 years old, have a social security number, and have a registered US residential address.
Public.com Customer Support Options
Although not comprehensive, Public.com offers customer support that is beneficial, dependable, and accommodating. The customer support team can be contacted via several channels, including phone, web chat, live application chat, postal mail, and social media (such as LinkedIn, Instagram, and Twitter).
In-App Chat:
Web Chat
Tap your profile icon in the top right corner
Select Settings and Privacy
Select Contact Support
Email: You can reach out to support at support@public.com
Mailing Address:
Public
228 Park Avenue S
Suite 97716
New York, NY 10003
Public.com also has a FAQ page with articles discussing investing, banking, and ongoing promotions.
Public.com Mobile App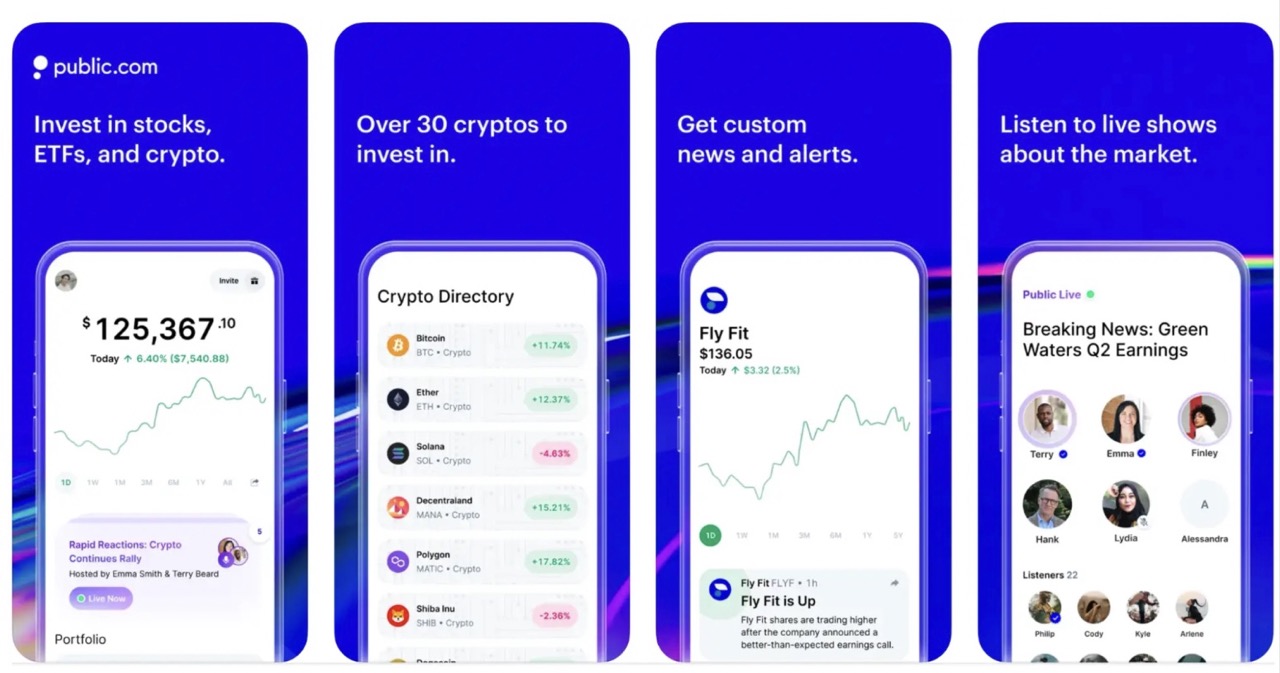 Public.com's primary platform is its mobile application. Through the platform, users can access a variety of analytical tools like institutional-grade research from Morningstar and opinions of experts, analysts, and journalists available in Public Live, as well as social and educational content. Both App Store and Play Store enable users to download the company's mobile app for free.
The app is easy to use and navigate. After logging in, users instantly see their portfolio, where they may check the value of their account, the performance of their stocks, and the watchlist. Users can find insight from other investors and their recent buys and sells in the Twitter-like community feed. They can also keep up with trending news while interacting with other investors.
In addition, there is an "Explore" section where users can browse the available investment themes, categories, trending stocks, investors, and digital assets. Additionally, users may access Public.com's live podcasts, weekly highlights, and instructional films emphasizing fundamental investing topics.
Finally, in the "Settings" section, users can modify payment options, update their details, withdraw money, and set their preferences for reinvesting dividends. They can also access their account and tax records here. On Google Play, the trading app has a rating of 4.5 from over 31,000 reviews, while on the App Store, it has a rating of 4.7 from 40,000 reviews.
Public.com Fees And Costs
Public.com doesn't charge commissions for trading stocks and ETFs. It generates income from trades via an optional tipping system rather than Payment for Order Flow. A markup fee of 1-2% is added to all cryptocurrency transactions.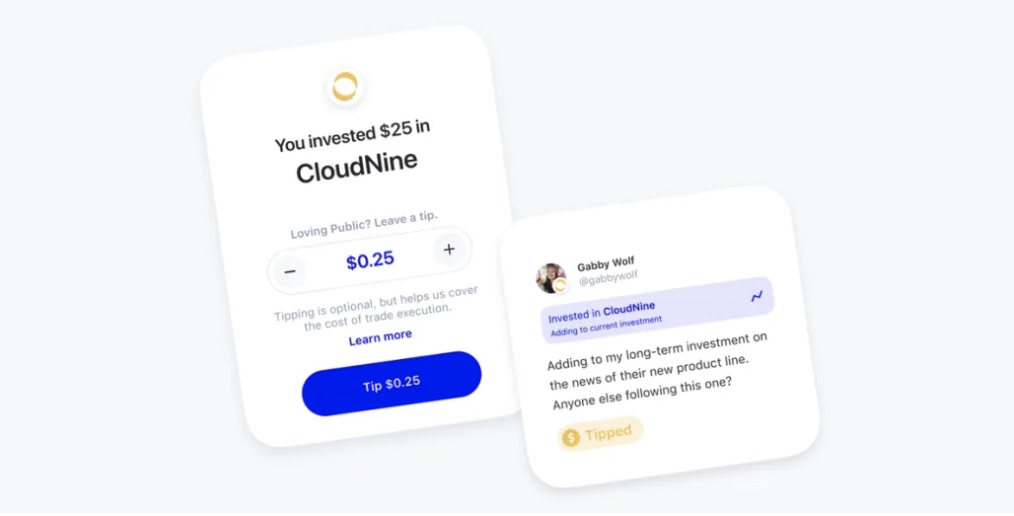 Notably, mandatory regulatory fees are charged on the platform. For instance, there is the SEC regulatory fee, which is $5.10 per $1,000,000 of principal (sells only), rounded up to the nearest penny. There is also a Trading Activity Fee (TAF) of $0.000119 per share (equity sells), which is rounded up to the nearest penny and won't be greater than $5.95
Who Should Use Public.com
Public.com is suitable for beginner investors looking for a platform that simplifies the trading experience while educating them on investing. The platform clears up ambiguities that prevent newcomers from opening a new stock trading account.
Additionally, the community component is an appealing quality that would suit users. Intermediate to advanced investors will probably discover that Public's offerings are insufficient to satisfy their requirements. However, exchanges like Coinbase or Gemini could better serve more serious crypto traders.
Public.com Alternatives To Consider
Although Public.com is an easy-to-use investment platform, other options offer more robust features and are more suitable to all, especially crypto investors.
Coinbase
Coinbase provides a simple user experience or an advanced interface with lower fees. As the largest publicly traded crypto exchange, Coinbase offers over 250 cryptocurrencies.
Check out our full Coinbase review.
Crypto.com
Crypto.com is an excellent example of an economical, all-in-one cryptocurrency platform capable of meeting the needs of different crypto traders. However, the platform is ideal for low-volume takers, who can end up paying a very low fee while flip-flopping between the over 250 supported cryptocurrencies.
Check out our full Crypto.com review.
Final Thoughts On Public.com
Public.com provides commission-free trading in stocks and cryptocurrencies while offering individual brokerage accounts with no minimum balance requirements. The company is distinguished by its social features, which enable customers to connect with other traders and stay updated on hot issues and news. Public.com is a good option for new investors looking to invest in stocks, ETFs, and cryptocurrencies. However, it's not suited for everyone.
Frequently Asked Questions
Public.com is a licensed broker regulated by the SEC and FINRA, two respected regulatory bodies in the financial sector. Furthermore, through the SIPC, it offers up to $500,000 in protection for all clients. Two-factor authentication (2FA) is used to protect the application.
Public.com does not provide a demo account.
With a zero-commission pricing strategy and access to more than 9,000 stocks, ETFs, and cryptocurrencies, Public.com is a competitive investment broker.
Public doesn't charge any trading fees or commissions. However, there is a 1% to 2% markup fee on cryptocurrency transactions as well as pass through regulatory fees.
Yes. In fact, the platform only accepts users from the US.
Public.com supports a total of 29 cryptocurrencies, including major coins like Bitcoin and Ethereum.
Yes, Public.com sends a Form 1099 to the IRS reporting users that buy or sell cryptocurrencies and stocks or collect dividends of over $10 from their stocks within a tax year.